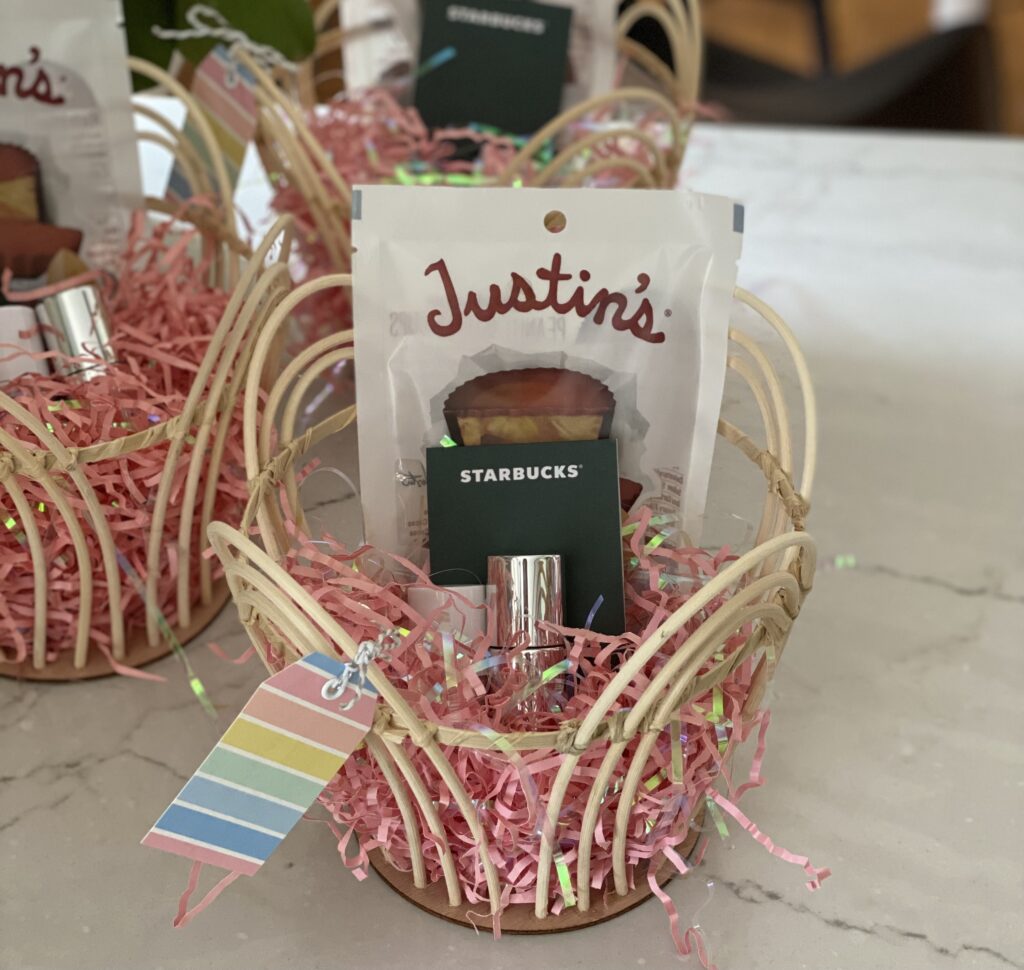 I think we can all agree that over the last year, our teachers are more appreciated than ever before. Am I right?! However your kids have attended school this year (virtual, in person or a combination of both) our teachers have worked so hard to make this last year possible and successful for our kids.
We have been blessed to attend full-time public school all year and I'm so thankful Ainsley had such a wonderfully normal Kindergarten year. Of course things were a little different than a normal year, but being in Kindergarten meant she didn't know the difference!
As Teacher Appreciation Week approaches (May 3-7!) I put together a little gift basket for each of our kid's teachers. These baskets won't break the bank, yet they are packed with cute + useful + tasty treats that should put a smile on the face of any teacher.
Here's what's in the baskets this year!
-Baskets from Target Dollar Section
-Crinkle paper filling from Target
-Justin's Peanut Butter Cups
-Olive & June Nail Polish + Top Coat
-Starbucks Gift Card