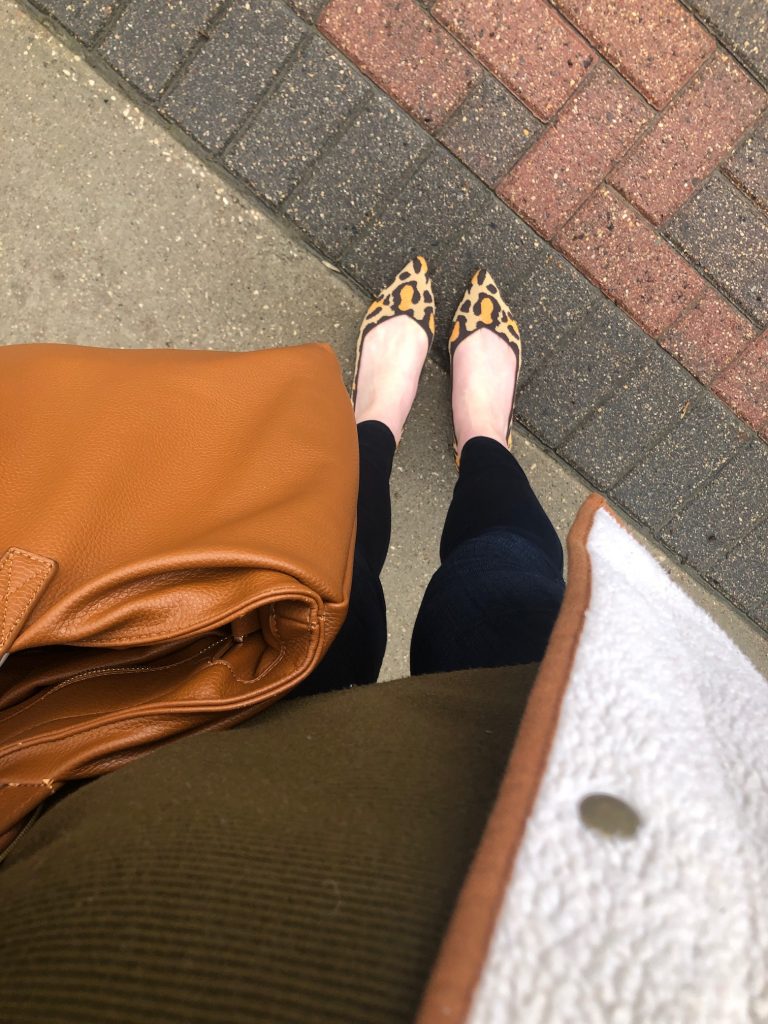 About a year ago I came to a major realization: I needed more shoes. I know many women joke about having too many shoes, but I was in the opposite camp, sticking with the same very small rotation of shoes day in and day out. It wasn't until I was getting ready for a Beautycounter trip last year that I noticed how lacking my shoe selection was.

Over the last year I've tested a lot of different shoes. Since we live in the middle of nowhere there have been a lot of packages delivered and returned, but here are a few of my new and current favorites!

1. Rothys (Pointy Toe Flat)
The first time I tried these on, I actually returned them. I think I bought a size too small because the pointy toe was not working for me, but after friend after friend raved about how comfy they are, I couldn't help but give them another try. I'm SO glad that I did because I'm totally in love!

They are an investment, but if you use the referral code below you can get $20 off your first pair, and I love that the shoes are made with recycled plastic water bottles + recycled carbon-free rubber AND machine washable (what?!) which my friends have assured me keeps them looking like new long after you buy them.

I got both the pointy toe flat and the sneaker and love the way they look + fit. I'm eyeing the bubblegum pink kid's sneakers for Ainsley when school starts back up again in the fall!

PS: You can get $20 off your first pair when you use this link!
2. New Balance Women's Cruz Sock Fit
Oh my gosh, these shoes! They literally feel like I'm wearing a pair of very comfortable and supportive socks. I wouldn't say these are shoes I would do actual exercise in, but they have been great for running around town, travel, family walks, and playing with the girls. I actually don't want to take them off when I walk in the house because they feel so good on my feet. Need I say more?!
3. Everlane – The Day Heel
I'm on the tall side, so heels are never my favorite favorite because I don't love towering over my friends but the height of these heels is just enough to dress up any outfit without being too tall for comfort and function.

Note: With Everlane shoes, I find they run small and are best when you size up.
4. Velma Slip On Pointy Toe Mules – A New Day (Target)
I love a good mule and am SO so happy this trend seems here to stay. These flat mules are my absolute favorite and so easy to wear! I've bought two pairs of the blush color!
5. Rothy's (Sneakers)
I love Rothy's sneakers for many of the same reasons that I mentioned about the pointy toe flats, but the sneakers are just SO so cute and comfy that I had to mention them here as well!
6. Naturalizer Block Heel Sandals
These are both cute + comfy and work great for dressing up an outfit without seeming too "over the top" if you will. I have a few different pairs of shoes from Naturalizer and I LOVE how comfortable they all are!