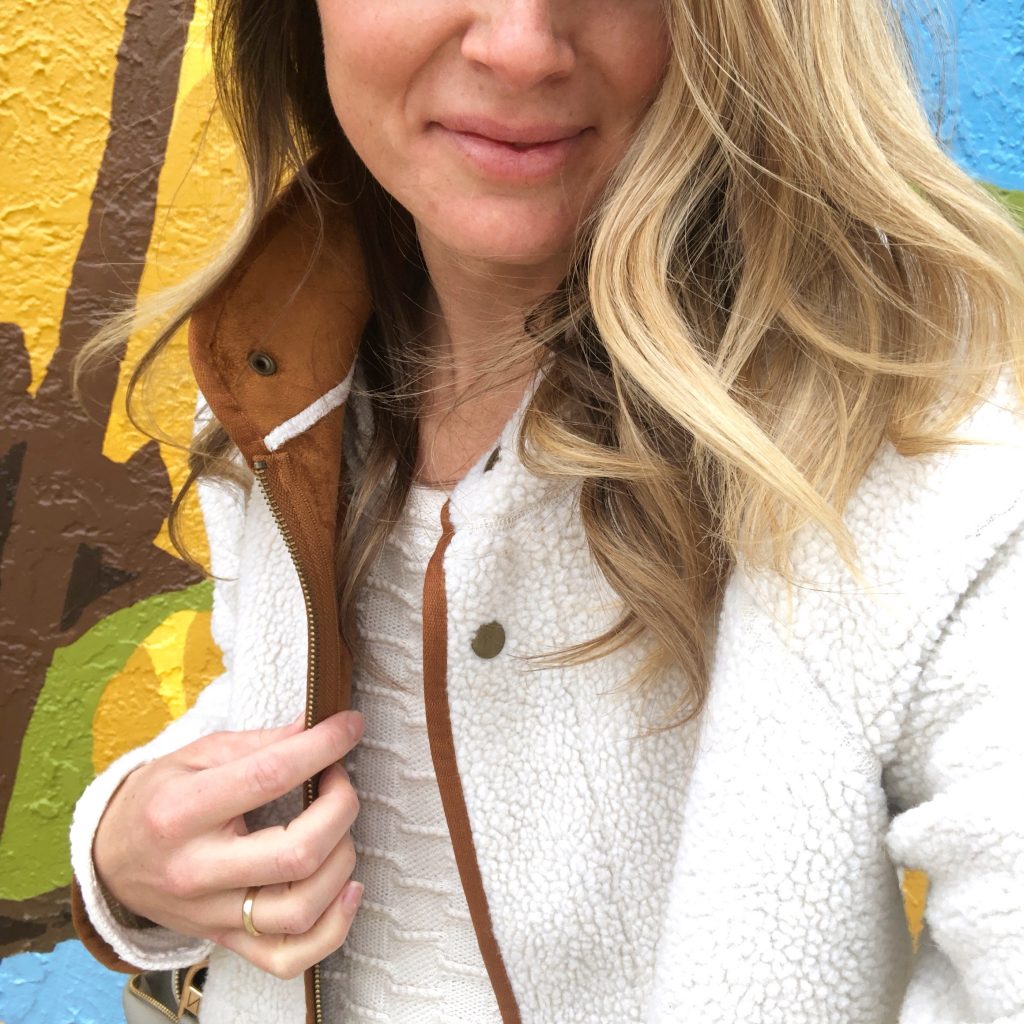 Happy Friday, friends! It's been another crazy week around these parts. Maybe I should stop saying that and just accept that it's always a crazy week in this stage of life? But regardless, I'm thankful to have arrived at Friday in one piece and with some fun weekend plans on the books to boot.
Lately I've been doing a bit of a closet refresh, trying to hone in on my personal style and keep myself from falling into a slump. I even had a wardrobe stylist come over and do a little closet inventory for me – which I'll blog about soon – so expect a few more posts on the fashion front to come.
In the meantime, I wanted to share with you a few awesome finds that I've been wearing and LOVING lately. Some a little pricier, some on the more affordable end, which tends to reflect my general style. Sometimes it's worth the investment for a really classic piece, sometimes a cheaper version will totally do!
Distressed Jean Jacket for Women // Cute, affordable and a great fit
Long Sherpa Faux-Lined Coat // I'm wearing this everywhere these days
Everlane Cashmere Turtleneck Dress // I've been wearing this with my Spanx Faux Leather Leggings and booties
Chunky Cable-Knit Mock Neck // So cute for Christmas
Everlane The Cashmere Crew // I've owned mine in black for YEARS
Blondo Liam Ankle Booties // Waterproof, great for winter weather and snow/slush