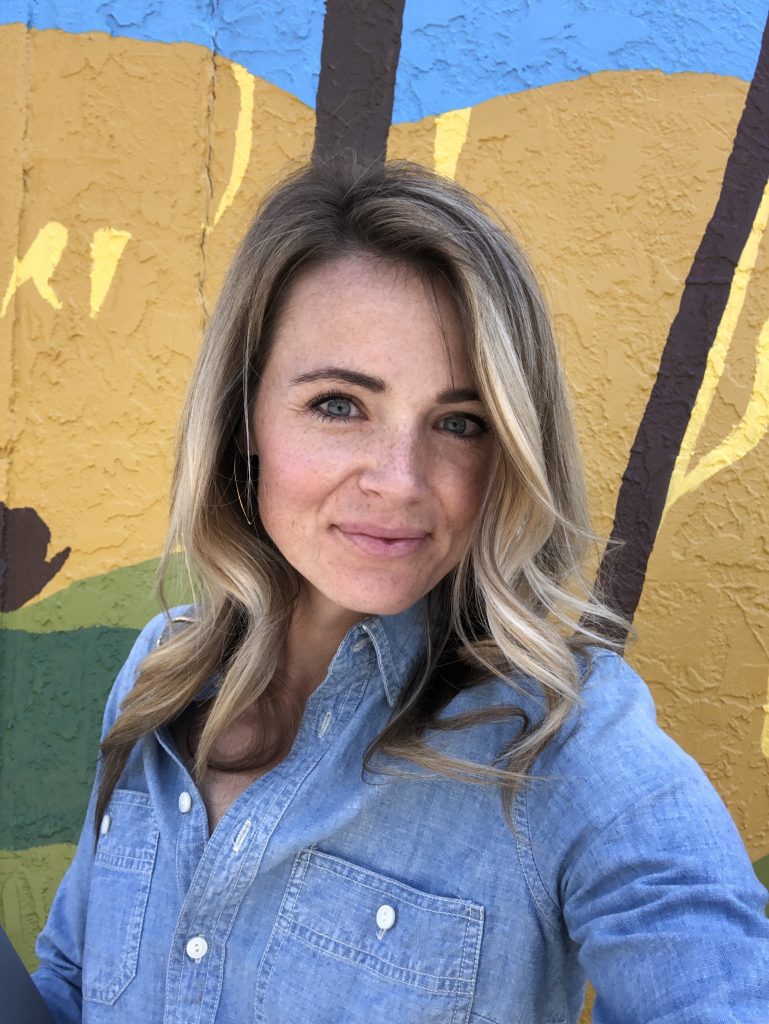 I get a lot of questions each week about skincare, which I LOVE. One of my absolute favorite things is to do personalized skincare consultations over email or in person to help people find the perfect products for their unique skin. Over the last 3+ years working with Beautycounter, I've learned there is NO one-size-fits-all solution to skincare, and more often than not, it's a trial and error process to find the right skincare "mix" for you.
That said, frequently I'm asked what are my top few "must have" items if someone is interested in refreshing their skincare but wants to start slowly before diving headfirst into the world of BC. So, I've rounded up my top 3 favorite skincare products that are (nearly) universally favorable on all skin types.
1. Overnight Resurfacing Peel 
I've been loving + using this product since I got my hands on it in May at Beautycounter's Leadership Summit before it launched to the public. It's been a runaway hit since it launched in June, and for good reason. What I've discovered in my years of working with clients is that most people do not sufficiently exfoliate their skin. Sometimes people even ask me what an exfoliator is! If that's you, then you're doing yourself a huge disservice by not exfoliating your skin.
Our skin naturally sloughs off dead skin cells, but sometimes (most of the time?) our skin can use a little help in that process if you want glowing, radiant skin. If you apply skincare products to skin that hasn't been sufficiently exfoliated, you're also not getting the most out of your products because it can't reach the under layers of the skin.
Most of you are probably most familiar with a mechanical exfoliator – such as a scrub or a tool like the Clarisonic. Personally, my skin has never taken super well to mechanical exfoliation (the Clarisonic and DermaFlash both made me breakout like crazy) but my skin tends to need plenty of exfoliation, which is why the peel as been so great.
It gently exfoliates the skin while you sleep using a blend of 15 different botanically-derived acids – some which sooth and plump the skin, others which slough off dead skin cells and help minimize pores, fine lines and sun spots. It's really so good I could go on and on.
Tip: Don't use it too often! Start slowly – once per week – and work your way up to two to four times per week. I found that twice per week was the right amount that left my skin feeling great without aggravating it.
2. No. 3 Balancing Face Oil 
Moisturizers are tricky, and recommending a one-size-fits-all moisturizer is nearly impossible, but the closest I can come is recommending this Balancing Face Oil. Beautycounter's face oils are what originally drew me to the company. I had done a lot of research about the benefits of moisturizing your skin with an oil, and was looking for an oil that would be a good fit for my skin.
I'm SO thankful I found our face oils because the way my skin has improved since embracing natural oils in my skincare has been incredible. While you don't want to use synthetic oils on your face (like mineral oil, which can clog your pores) using natural oils can be extremely effective moisturizing your skin while helping boost radiance and overall tone and balance.
The Balancing Face Oil is great for nearly everyone from those with oily and acne prone skin to those, like me, who have skin on the dry side but can still be prone to a breakout or two every month. I tend to use this in addition to my moisturizer, but it can be used as a stand-alone as well!
3. Rejuvenating Eye Cream
Another one of the first products I tried when switching over my skincare to Beautycounter years ago was the Rejuvenating Eye Cream. It's formulated with antioxidants and caffeine to help reduce puffiness around the eye and combat those pesky wrinkles that arise over time. Don't think you have wrinkles around your eyes? You should still be using an eye cream as a preventative measure!
Note: If your primary concern is dark circles, I would suggest the Countermatch Eye Rescue Cream instead.
Coming Up Next // Makeup Top 3!