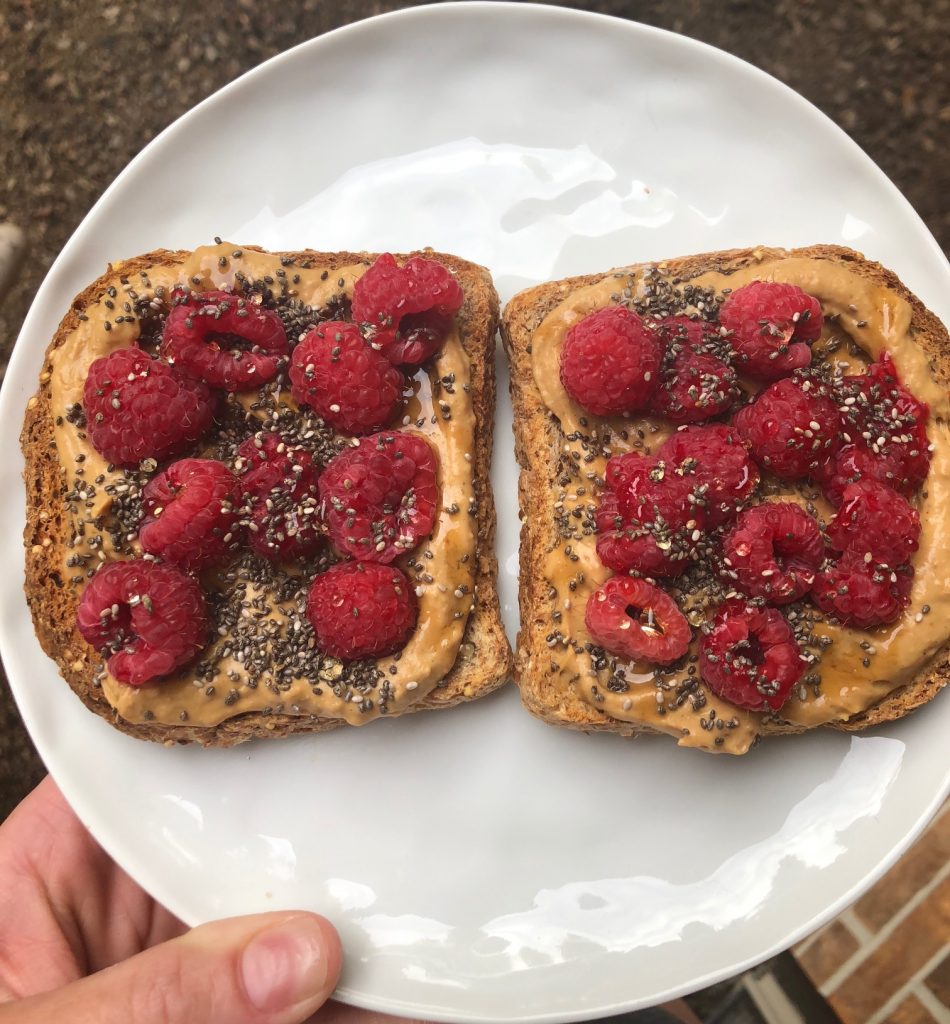 Good morning and happy Tuesday, friends! I shared this photo on my Instagram this week but also wanted to take a minute and put down the "recipe" if you will so others can recreate what is now my favorite new breakfast. It may sound a little strange, but trust me when I say that this combination is super yummy, satisfying and packed with protein and healthy carbs.
I make a lot of "strange" things like this for breakfast, healthy snacks, lunch and more. Joe says I'm always making things like this, and it's true. They may sound or look a little strange, but I promise that they're tasty and good for you. That's the thing – as someone who loves carbs and has a sweet tooth – most of these strange little recipes taste decadent and sweet but are still good for you and don't leave you with a sugar hangover.

Protein Peanut Butter Toast
Ingredients
2 slices sprouted grain toast (I like Ezekiel brand)
¼ cup powdered peanut butter (like PB2)
½ scoop vanilla protein powder (I use Vegan Vanilla Shakeology)
Unsweetened almond milk
¼ to ½ cup raspberries or other berry of choice (bananas are great, too)
Honey and chia seeds (optional)
Instructions
Toast the sprouted grain bread.
Meanwhile, in a small bowl combine the peanut butter powder, vanilla protein powder, and enough almond milk to reach a thick yet spreadable consistency. Spread the peanut butter mixture on the toasted bread. Top with the berries or banana. Drizzle very lightly with honey, if desired, and sprinkle with chia seeds.