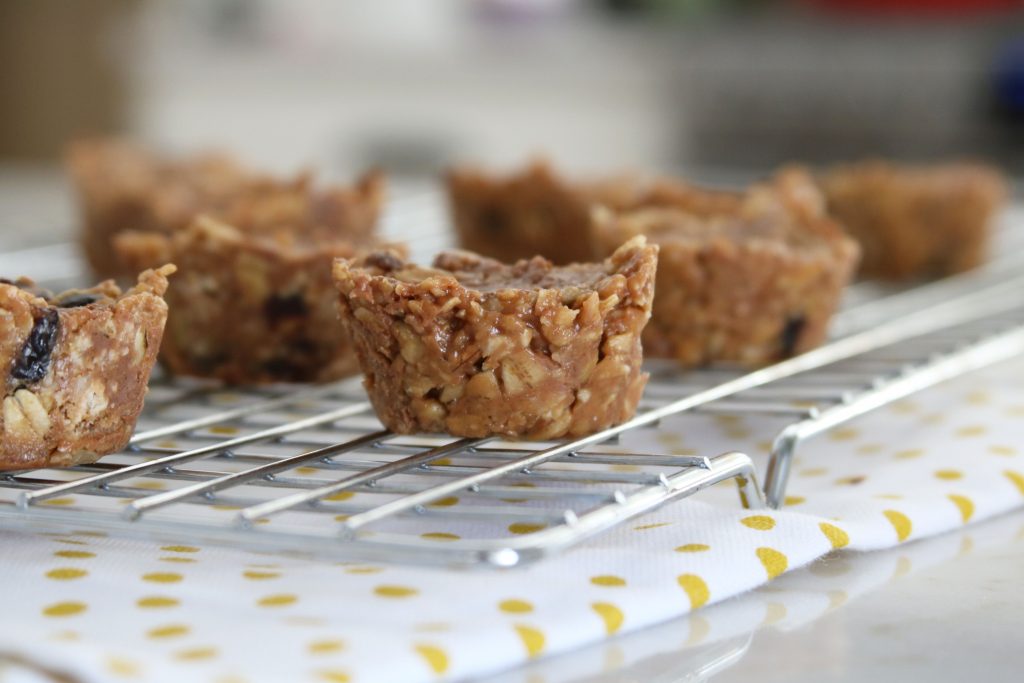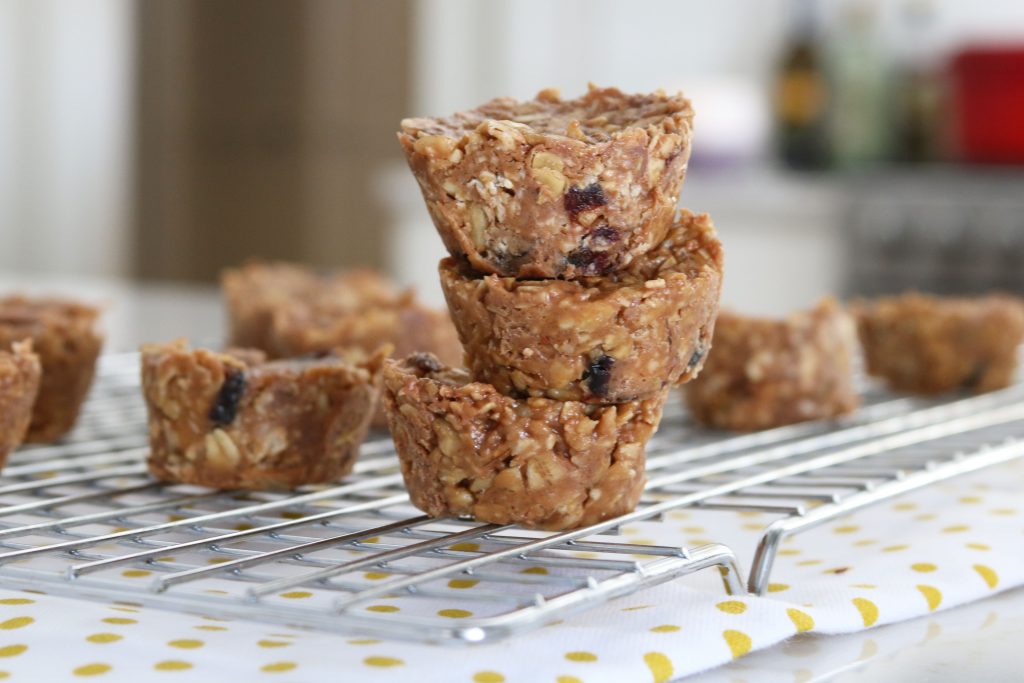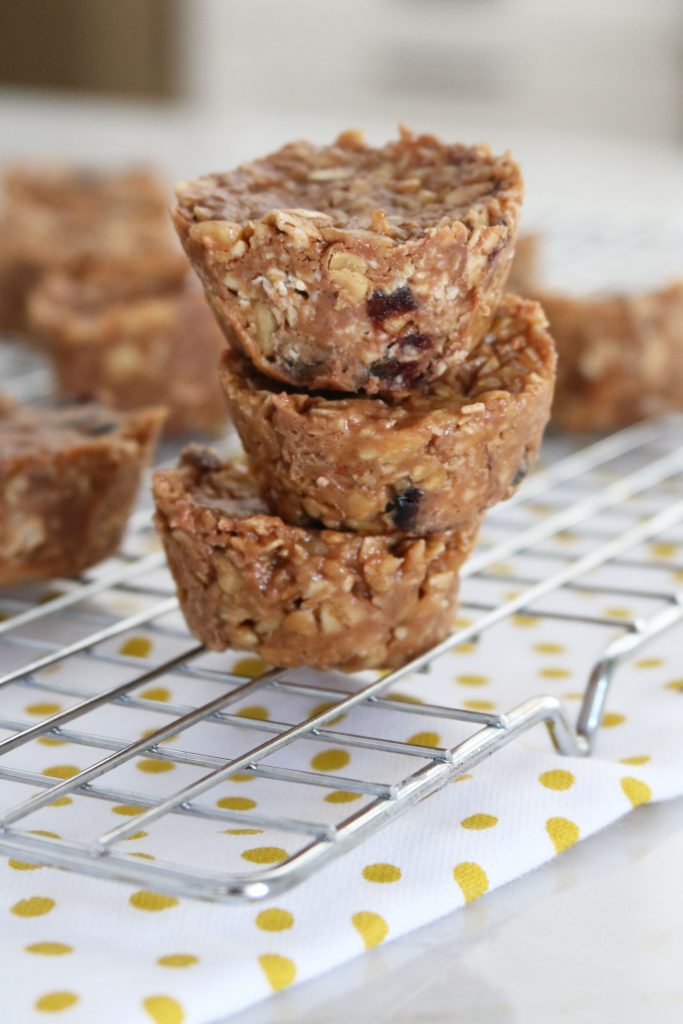 We are currently working on a home renovation in our basement! Last year we targeted the upstairs and this winter I set my sights on our basement, which needed a LOT of work, I tell ya! By the way, I know that a house tour is long overdue. It's been a work in progress in terms of design, which is why I've held off on sharing anything besides an occasional Instagram photo, but I promise I'm going to get my act together and share soon.
Anyway, the basement. So our contractor is one of our favorite people. He's so nice to have around, very good at what he does and Ainsley loves him. Joel is her buddy and she honestly looks forward to seeing him every day. We were downstairs a few weeks ago working one night and Ainsley ate one of his chewy granola bars that he eats while he's on the job. You know, the Sunbelt Bakery kind? Well, she became obsessed on the spot and has been asking for "Joel's bars" every time we go to the store.
I've obliged from time to time, but I would really rather make something at home. So I whipped up these easy little no-bake granola bar bites that are packed with real, whole foods and a little bit of sweet thanks to chocolate chips and a little honey and brown sugar. Health food? Not exactly, but it's a healthier snack than some of the store bought alternatives, so I'll call that a parenting win!

No-Bake Chewy Granola Bites
Ingredients
1 cup old-fashioned rolled oats
½ cup pecan halves
¼ cup dried cranberries, raisins and/or dried cherries
¼ cup chocolate chips (I used milk chocolate)
2 tablespoons sesame seeds
¼ cup honey
¼ cup creamy peanut butter (not the natural kind)
2 tablespoons vegetable or canola oil
⅛ teaspoon salt
Instructions
In the bowl of a food processor, combine the oats, pecan halves, dried fruit and chocolate chips. Pulse 15 times with on-off turns to break up oats and other ingredients. Add the sesame seeds to the mixture and transfer to a small mixing bowl.
In a small saucepan over medium heat, combine the honey, peanut butter, oil and salt. Stir until well combined. Cook 2 to 4 minutes, stirring frequently, or until bubbles appear around the edge of the pan. Remove from heat and pour over oat mixture. Stir until wet and dry ingredients are evenly combined.
Scoop by heaping spoonful into 16 mini muffin cups, pressing down firmly with your fingers. Refrigerate 2 hours. Use a knife to gently remove bites from muffin tin cups. Store bites in a zip-top plastic bag or storage container with a lid.