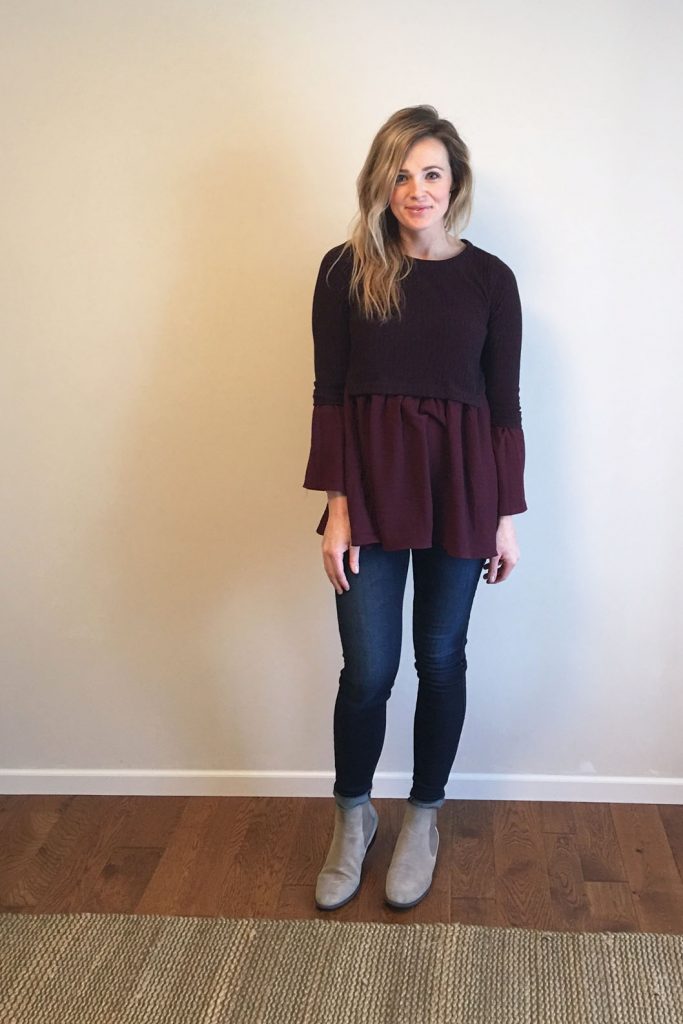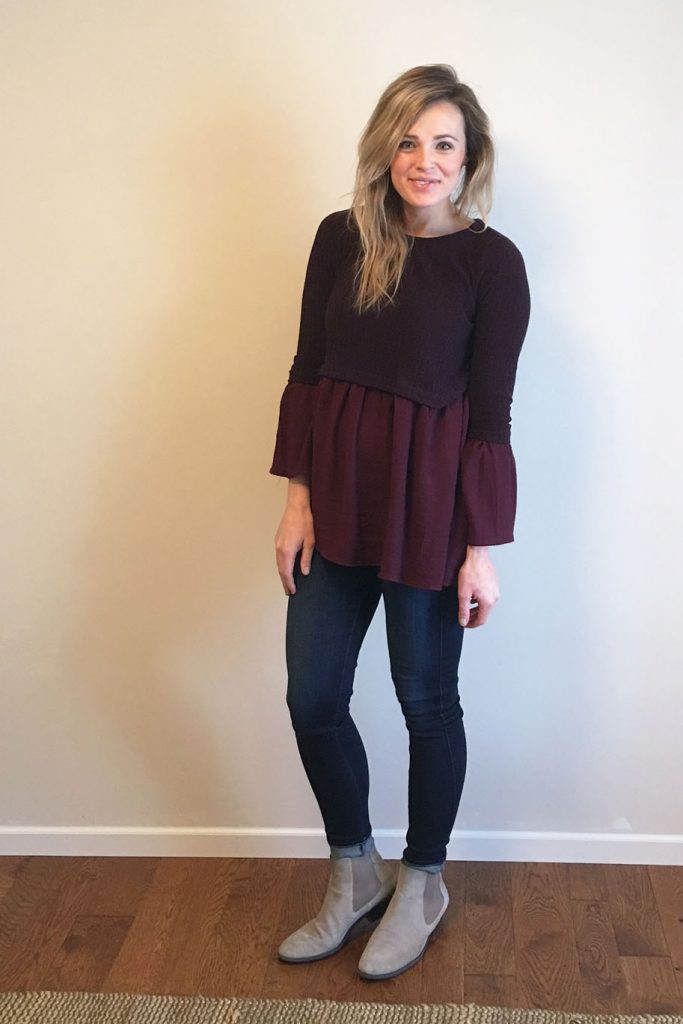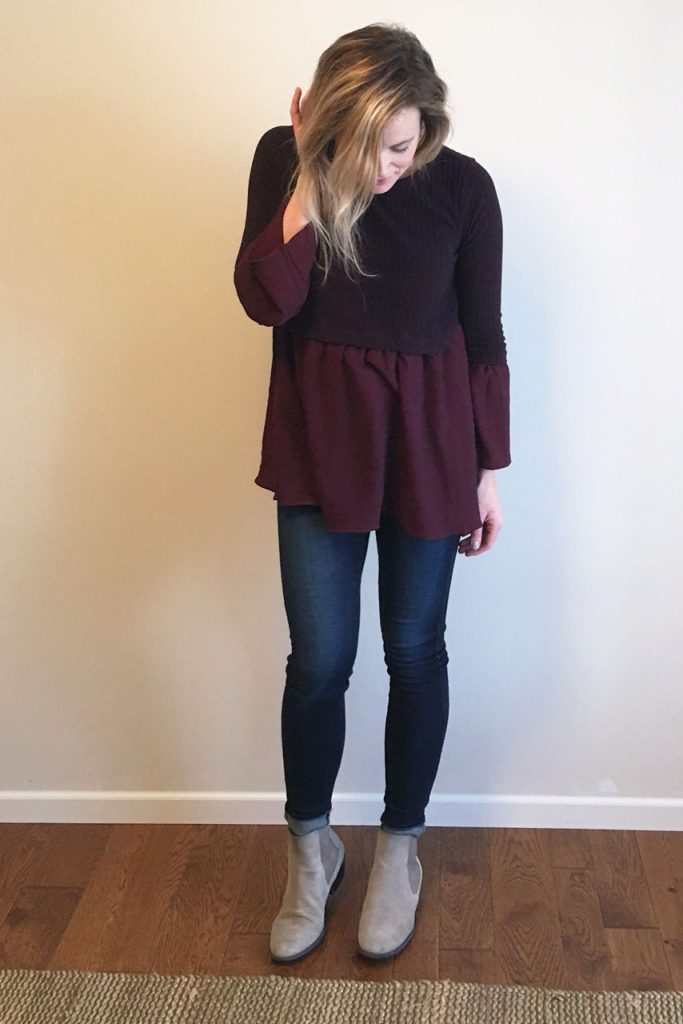 Ribbed Peplum Long Sleeved Maternity Top {Pink Blush Maternity}
Jeans {AG Stella Skinny Maternity Jeans}
Booties {Nordstrom Rack last year}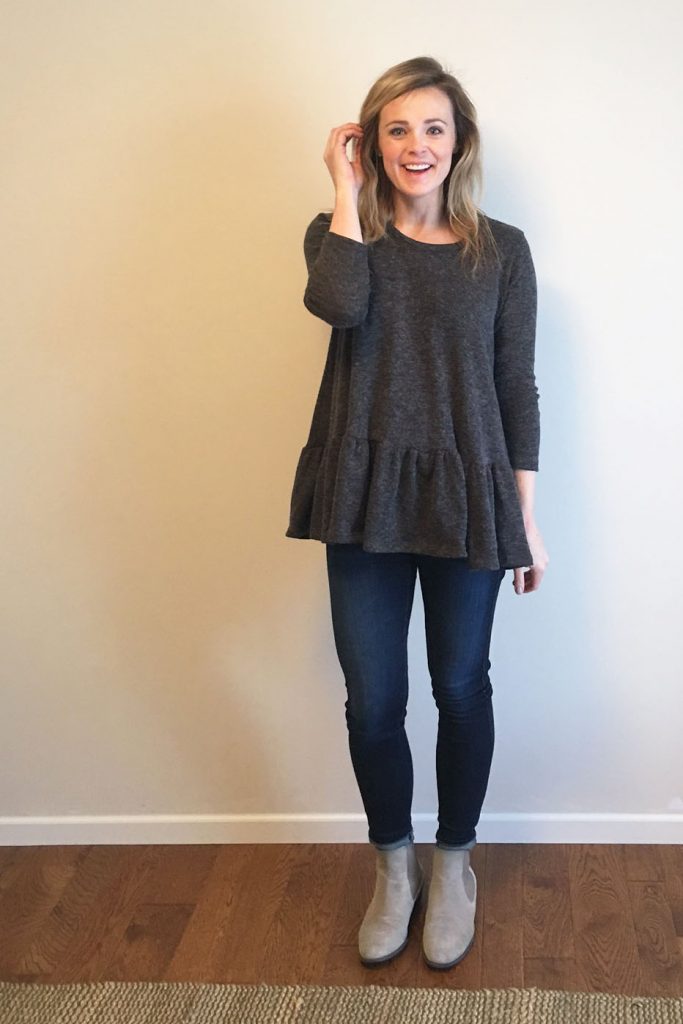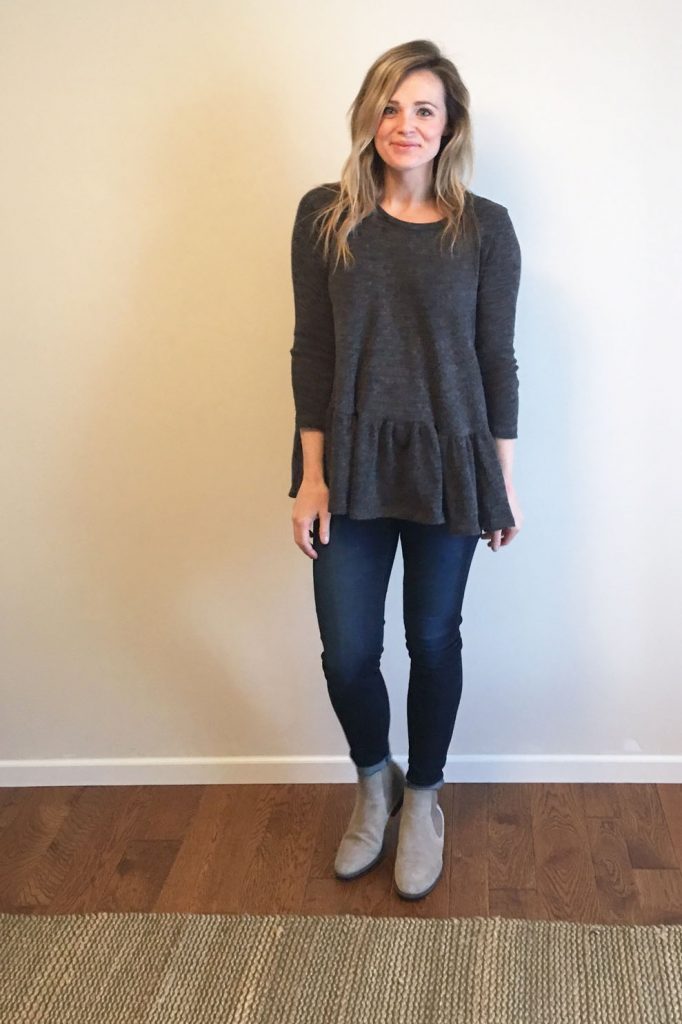 Peplum Sweater Top {Pink Blush Maternity}
Jeans {AG Stella Skinny Maternity Jeans}
Booties {Nordstrom Rack last year}
Happy New Year, friends! I'm so looking forward to what 2017 has in store, but I'll admit that 2016 was a year that set the bar pretty high. One of the things I'm most looking forward to in the year to come is welcoming baby #2. Okay, I'm part excited and part terrified, but mainly excited and anxious to meet this baby.
I've been on the hunt for cute maternity clothes since I found out I was pregnant. Actually being pregnant isn't always a glamorous experience, but I'm a big believer that the right clothes can go a long way to helping you feel pretty and comfortable while your body is expanding and changing.
Pink Blush has been on my radar since I was pregnant the last time around. They have such adorable maternity clothes at really affordable prices, which I appreciate since pregnancy is a relatively short period of time. These two tops have quickly become my favorites during this pregnancy. They have enough room to be maternity without screaming "maternity!"
Bonus for Espresso and Cream readers! Pink Blush is giving away a $75 Pink Blush gift card to one lucky reader. Enter below!