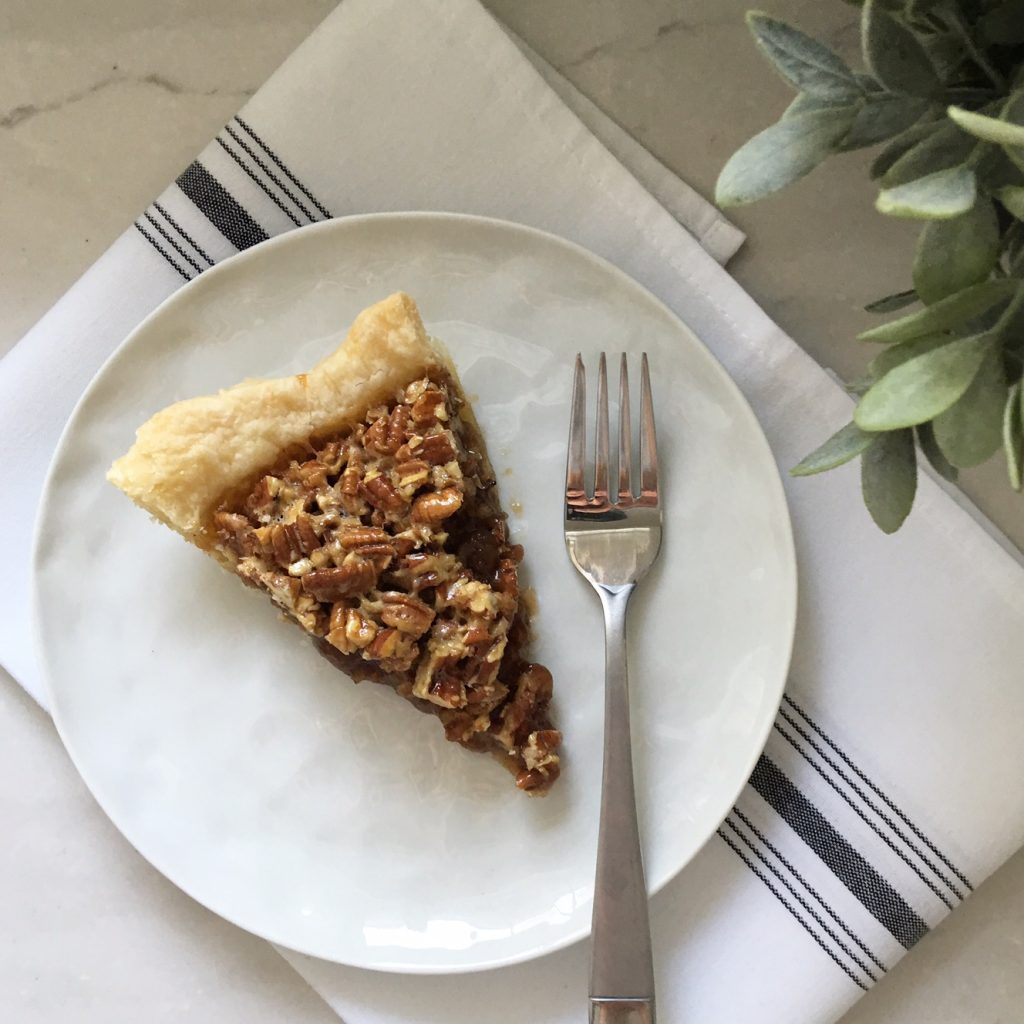 Good morning, friends and happy Monday! I've been thinking a lot about blogging lately, as I've had a few conversations with friends who have blogged but now are choosing to close their blogs, to say goodbye to sharing their life online. Or, should I say, sharing more in other formats like podcasts and Instagram rather than a blog.
I'll admit that sometimes blogging these days feels a little like, "Hello? Is anyone listening?" With all the other choices out there for reading and absorbing information (there are so many!) blogging can seem a little old school. Isn't that crazy to say? And after blogging for over 8 years myself, I'll admit that closing this blog has come to mind a time or two.
But can I also admit that I love this little corner of the internet? Oh I love blogging so much. I've heard from so many that they stopped blogging and didn't miss it one bit, but I know that for me this is my favorite creative outlet and I'm itching to share more and more here in recent months rather than drawing back from my site.
So, that was a long preamble to sharing about pie, wasn't it? I've been meaning to share my favorite pie crust for a while but never really got around to it because, well, laziness? I still hope to do a full video for anyone who is intimidated by crust, but this recipe is foolproof enough to work for even a beginning baker. Trust me, I've tried dozens of different recipes all claiming to be the best and this one really does take the cake. For the original inspiration and full explanation as to why this recipe works, check out Serious Eats.
Joe recently returned from a trip to El Paso where he was visiting some of his pecan suppliers for work (he buys pecans as part of his job) and brought home more pecans than I have any clue what to do with. Bags and bags of them line our freezer right now, so this is the fourth pecan pie I've made in the last couple weeks. We've never really been huge pecan pie people over here, but chopping the pecans and adding a little brown butter? Go ahead and sign me right up!
I adapted my recipe over the four attempts from this original from Brown Eyed Baker. More pecans, browned butter, less corn syrup, less vanilla, more salt. You get the idea. I think that this recipe is pretty perfect, but give it a go and see for yourself!

Brown Butter Chopped Pecan Pie
Ingredients
Crust
1¼ cups all-purpose flour
¾ cup (1½ sticks) unsalted butter, cut into ½-inch pieces
½ tablespoon sugar
½ teaspoon salt
4 tablespoons ice water
Filling
6 tablespoons unsalted butter, cut into pieces
1 cup brown sugar
⅔ cup light corn syrup
3 large eggs
¾ teaspoon salt
2 teaspoons vanilla
3 cups chopped toasted pecans
Instructions
First, prepare pie crust: In the bowl of a food processor, combine ¾ cup of the flour, all the butter, the sugar and salt. Pulse 25 times with short on-off turns. Add the remaining flour and pulse 5 more times to incorporate.
Transfer mixture to a large mixing bowl and add the water to the flour mixture, stirring with a rubber spatula as you add the water to incorporate evenly. Use the spatula to stir and press the dough together. Once it begins to hold together in large clumps, transfer mixture to a clean work surface and work with your hands into a disc. Don't over-work, but make sure that you work the mixture enough that it fully comes together in a smooth disc. Wrap in plastic wrap and refrigerate at least 1 hour.
Heat oven to 400°F. Roll dough out in a thin layer on a floured work surface. Transfer pie crust to 9-inch pie plate and press into pan. Roll/crimp the edges as desired. Spray a piece of aluminum foil with cooking spray and place sprayed side down into center and up sides of pie crust. Fill foil with pie weights or dried beans all the way to the top of the foil to prevent shrinking during baking. Bake 15 minutes, remove foil and weights, bake 5 minutes more.
Meanwhile, prepare the filling: In a large sauce pan over medium heat, melt the butter. Continue to cook, swirling frequently, until butter is lightly browned and fragrant, about 5 to 7 minutes. Remove from heat, stir in the brown sugar, corn syrup, eggs and salt and stir until well combined. Return to heat and continue to cook until mixture is hot to the touch. Remove from heat and stir in the vanilla and pecans.
Transfer hot filing mixture into pre-baked pie crust. Reduce oven temperature to 300°F. Bake 45 minutes more or until filling is puffed and crust is golden brown. Cool at least 2 hours before cutting into slices to serve.