This post is sponsored by Potsafe in association with The Women Bloggers. As always, all opinions are my own. Thanks for supporting the brands that support E&C! #safecooking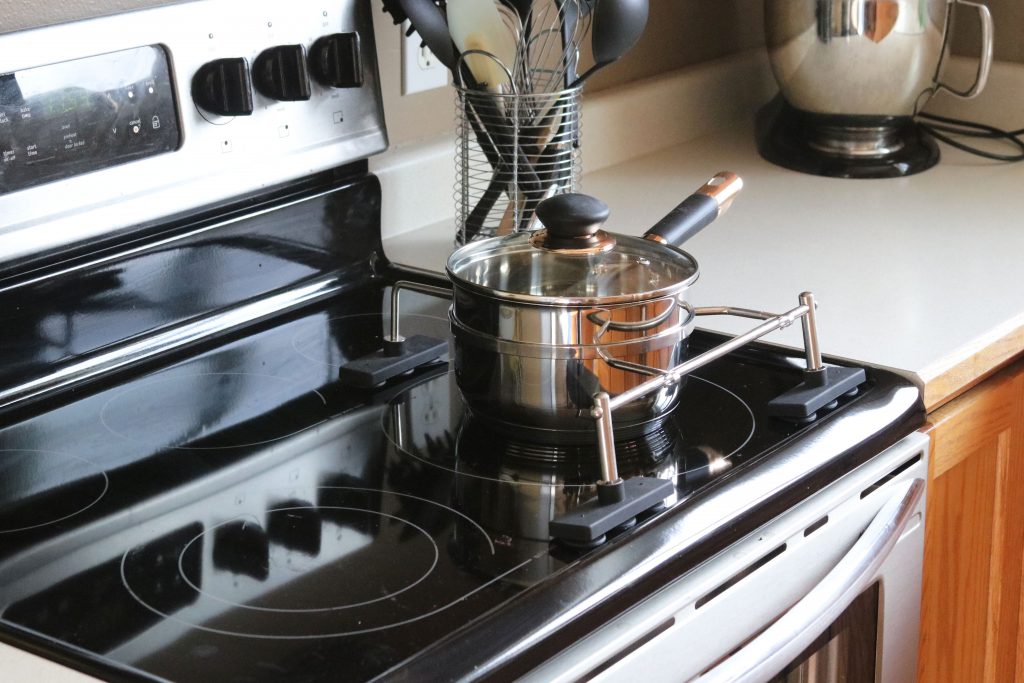 When I became a parent, one of the things I looked forward to most was being able to cook with my daughter from a young age. I remember my mom giving me so much freedom in the kitchen, cooking and mixing and helping her along the way, and it really helped foster a love of cooking from a young age. Hey, it even became my career! As Ainsley has grown into a toddler (cue all the bittersweet tears…) I've enjoyed letting her help more in the kitchen with me. She loves to stand next to the mixer and watch it turn, and help add ingredients to the mixing bowl along the way. It's a total mess, but I love watching her have so much fun!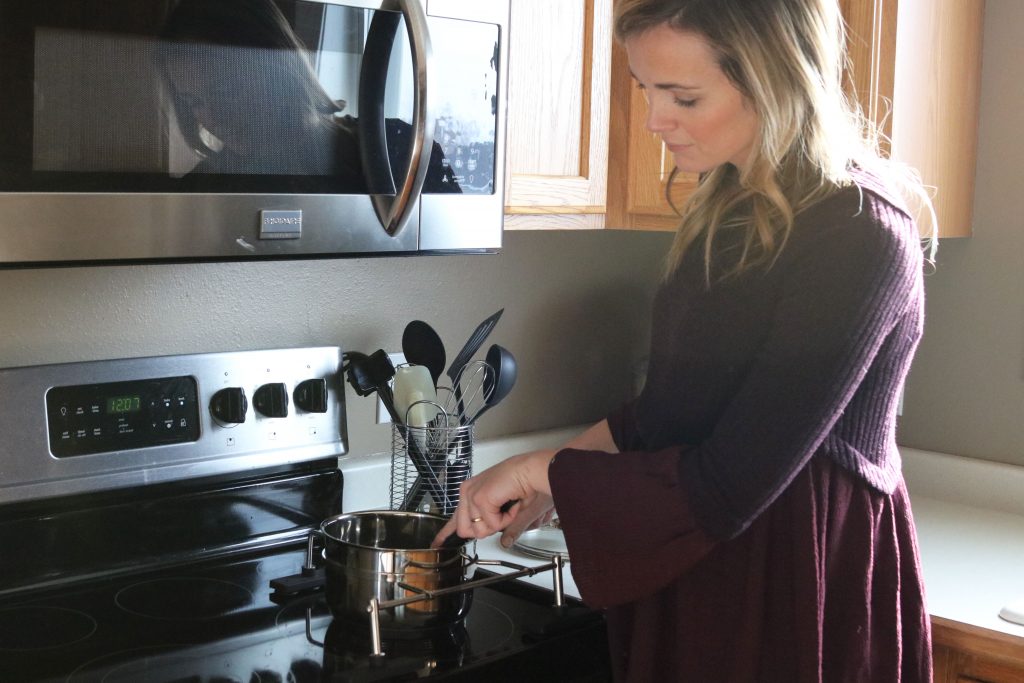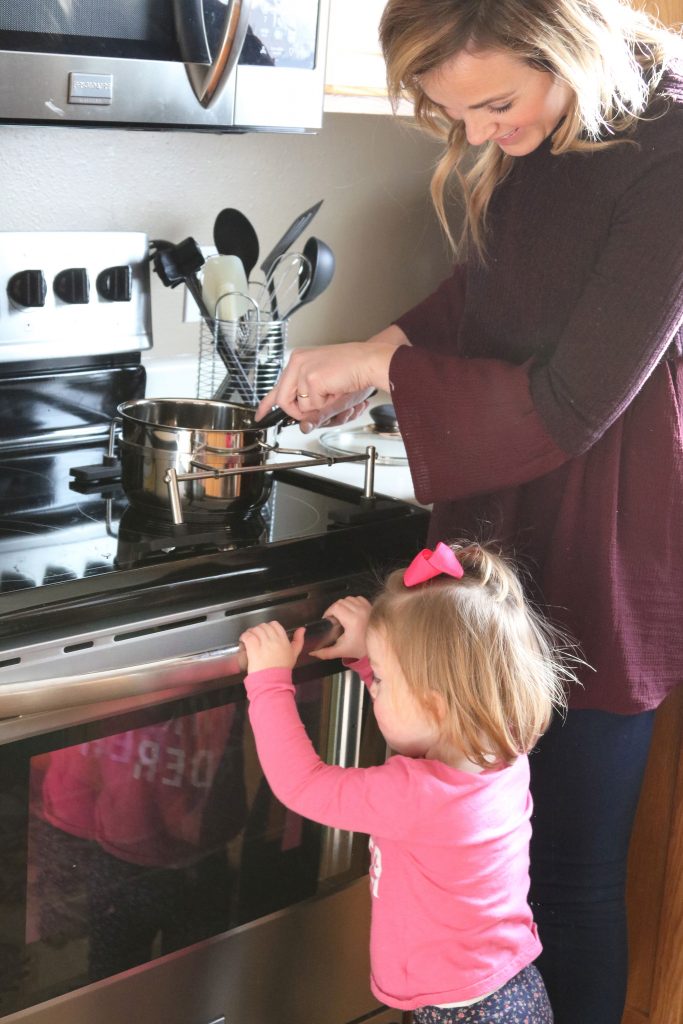 One of the areas that we've struggled with, however, has been the stove top. Ainsley is always coming close to my legs and the hot pans when I cook, and despite telling her many times to steer clear because it's "hot!" she is a little stubborn. While she has never actually grabbed a hot pan, I'm constantly watching her like a hawk to be sure she is a safe distance away.
Enter Potsafe, a kitchen safety accessory that secures your pots to your cooktop to prevent burns. It's great for kiddos, but also has a wide variety of uses including for your elderly family members that may have issues steadily gripping a pot or pan. We put the Potsafe to the test at my sister-in-law's house this week and it performed well! I loved how easy it was to set up and install, and the grip on the pot was very secure. We actually have a gas stove at home so this particular style of Potsafe won't work at our house, but I'm hopeful that they have plans for a gas stove version sometime in the future!
There's still time to order for your holiday gift giving. Check it out over on Amazon!