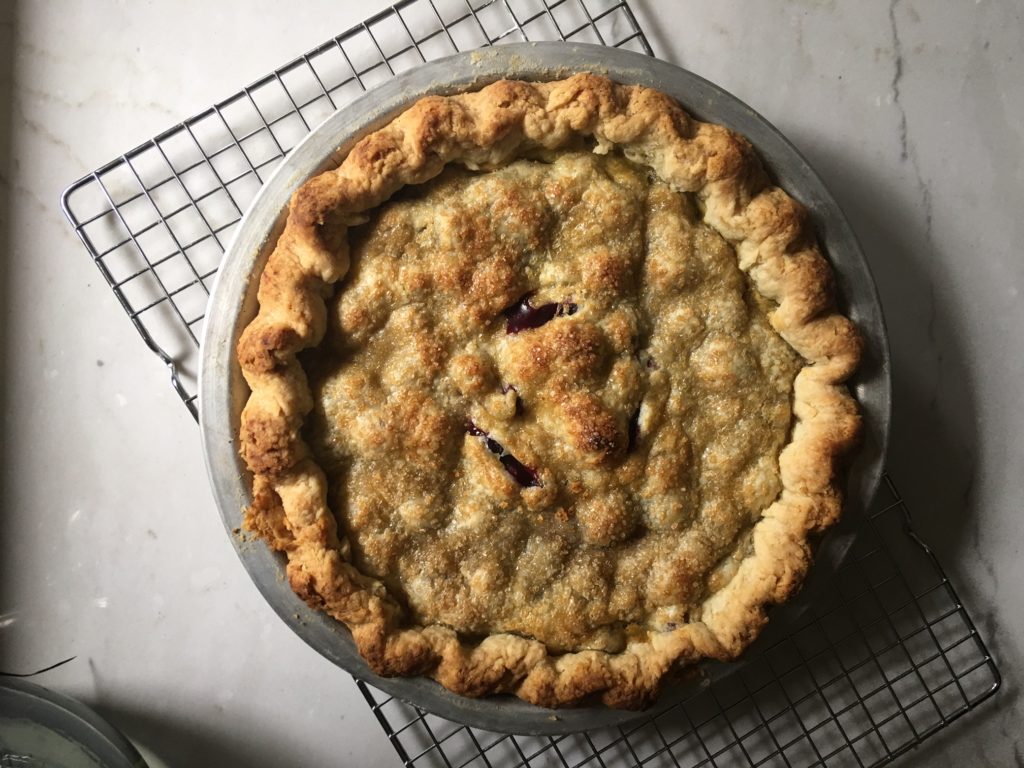 This week has been good and busy and long and short all at once. Joe has been traveling for work (returning home today!) meaning I've been manning down the fort at home. I love my days at home with Ainsley, usually Thursday and Friday each week, but if I do a poor job at planning activities, outings and strategic errand running, said days can seem awfully long when they start at 6 am and don't end until 8 pm. All my fellow mommas, can you relate?
So in addition to keeping the house (relatively) clean, keeping the toddler entertained and well-fed and working whatever hours I could squeeze in between said entertainment and hosting the high school youth group at our house Wednesday night, I managed to stick to the Pie of the Week challenge and make this blueberry pie.
I wrapped this beauty up and delivered it to friends who had their third baby last month, along with this recipe from Pinch of Yum. The report back was that it was all a big hit, so I feel confident sharing the recipe even if I didn't get to try the pie myself.
I didn't use the crust recipe below, as I have a favorite recipe that is my go-to these days. But I did use the filling recipe, swapping fresh blueberries for frozen and letting the pie bake about 20-30 minutes longer until the filling was bubbly.