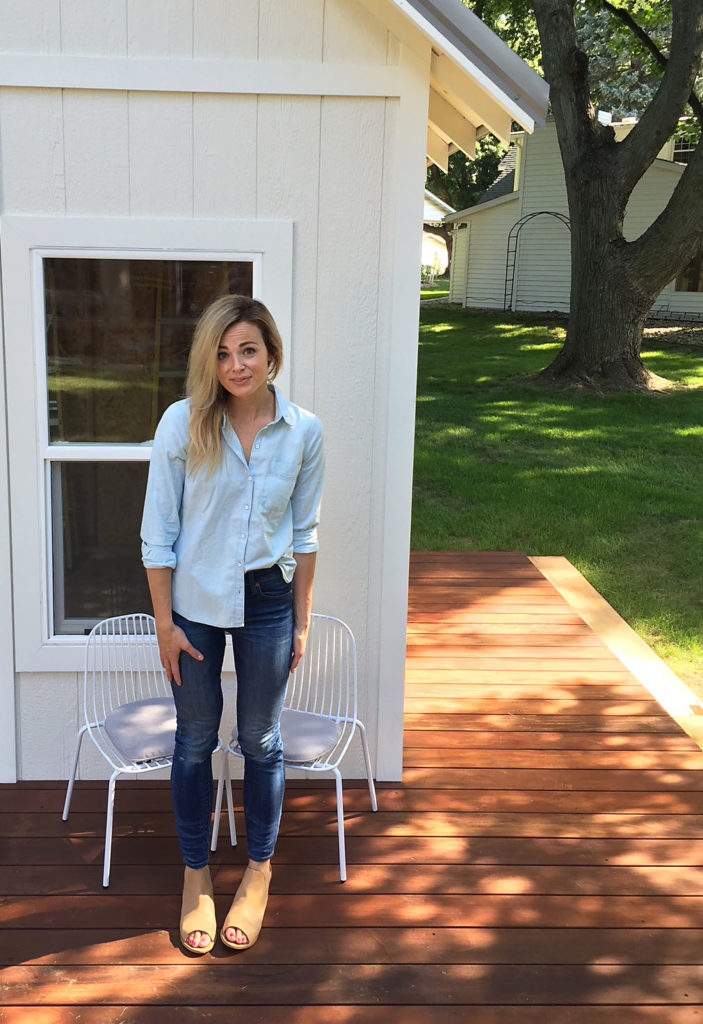 Top: Old Navy Classic Chambray Shirt // Jeans: Madewell High Riser Skinny  //
Shoes: Coolway Open To Booties
While I love quality in my clothing for the most part, I have a fair number of pieces from Old Navy as well. Their clothes are trendy and adorable, and if you pick your pieces right, they can stand the test of time. You just need to know what you're looking for. Over time I've found certain materials and styles from Old Navy just aren't worth my time, while others are great values.
Their clothes for fall are SO good, you guys! From chambray tops that fit so well to fun, long-sleeved dresses, here are my favorite recent finds for fall.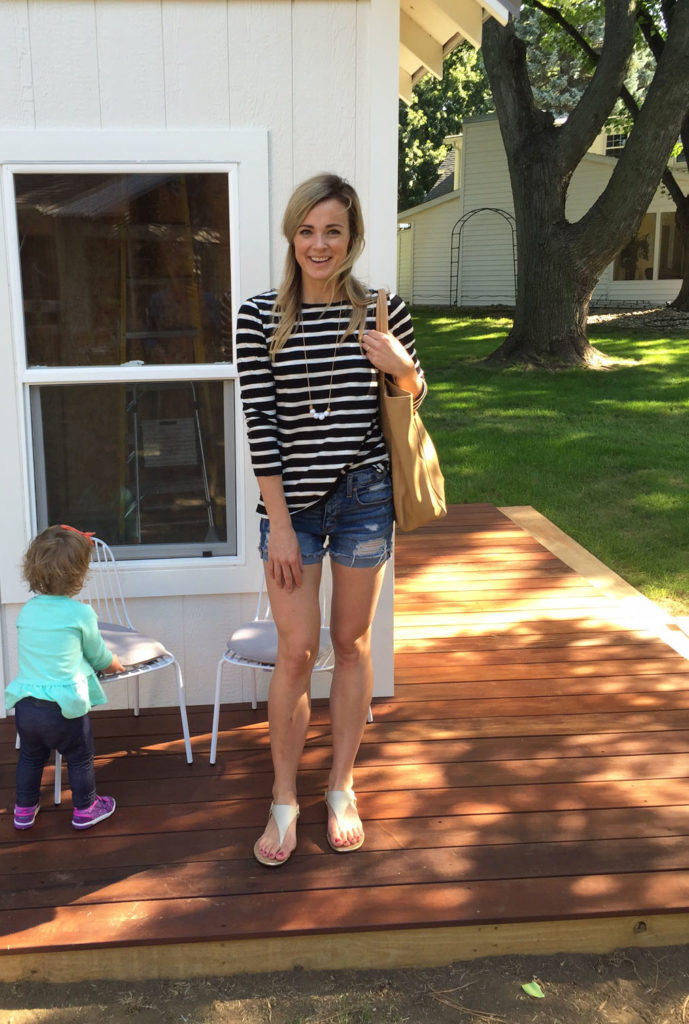 Top: Relaxed Boat Neck Tee (Old Navy) // Shorts: American Eagle Tomgirl Shorts // Necklace: Natalie Borton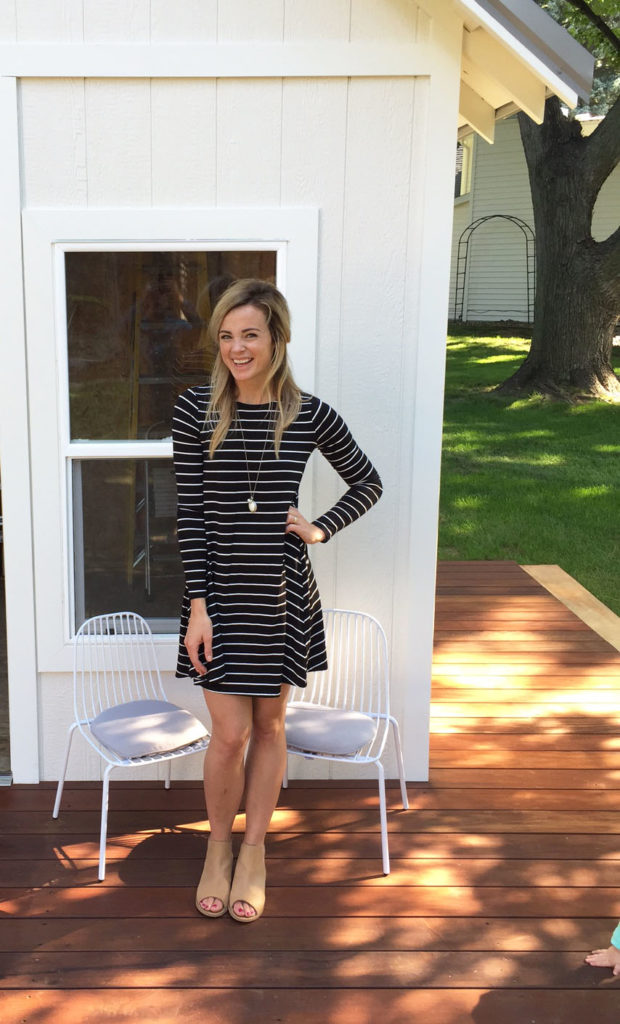 Dress: Knit Swing Dress (Old Navy) // Shoes: Coolway Open Toe Booties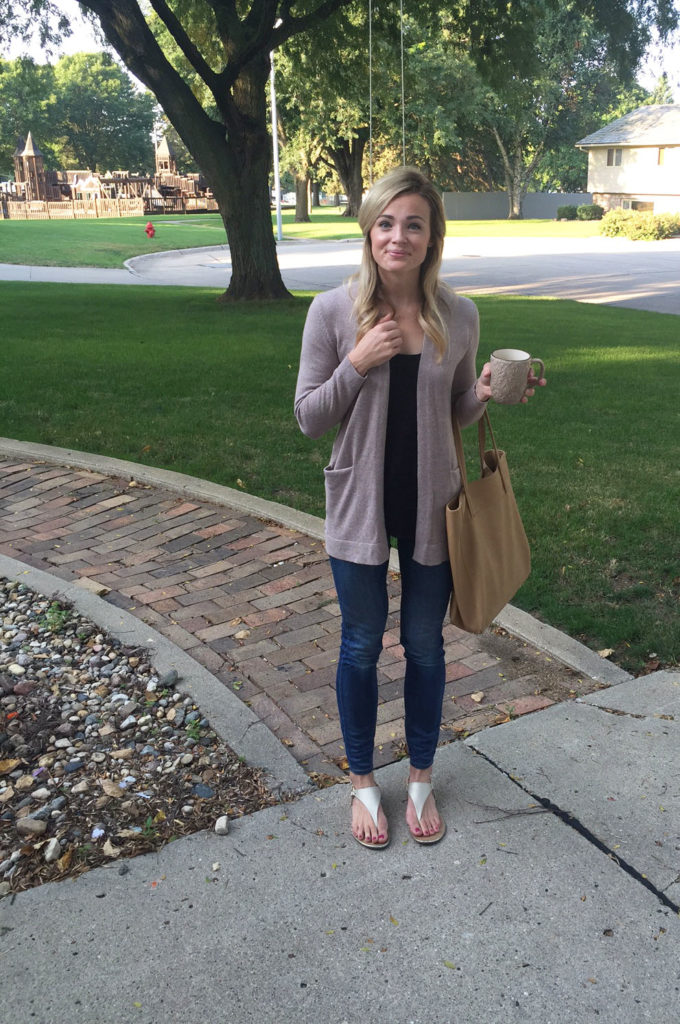 Sweater: Open Front Cardigan (Old Navy) // Jeans: Madewell High Riser Skinny // Shoes: Target