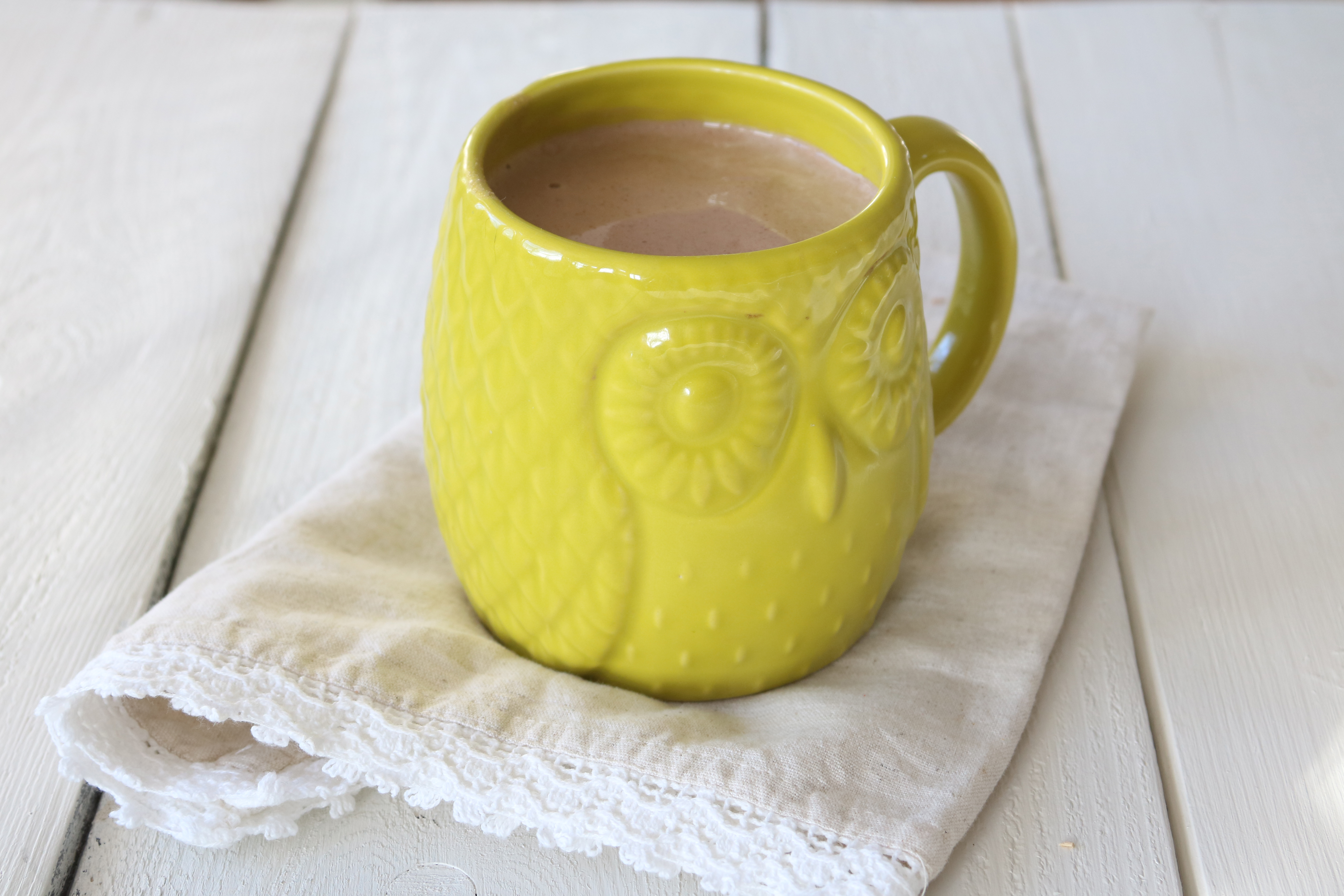 Immediately after having Ainsley, I started on a major smoothie kick. I've always loved smoothies, but with a little one they became a necessity for getting a lot of nutrition into one easy-to-prepare meal.
I'm planning on doing a post later in the year on protein powders and how to choose one that's best for you, but until then, I thought I would share with you my g0-to smoothie. I drink one almost every day for either breakfast or lunch, although usually lunch since I like a hot breakfast like oatmeal most days.
The protein powder I like contains both greens (including spinach, kale and broccoli) and protein so it's filling and I like knowing I'm getting a few servings of greens in the middle of the day! Sometimes I'll even use this as a dessert replacement when my sweet tooth is a little out of control. Here's my go-to recipe below.
Chocolate Peanut Butter Cup Smoothie
1 cup milk (either almond or whole/2% milk, depending on the day)
1 handful ice
1 medium frozen banana, cut into pieces
1 scoop chocolate protein powder 
1 tablespoon PB2 powdered peanut butter or natural peanut butter
Directions
Blend all the ingredients together until smooth and creamy. Add additional ice to reach desired consistency (I like my smoothies super thick, almost like milkshakes!) Enjoy immediately.
Madison