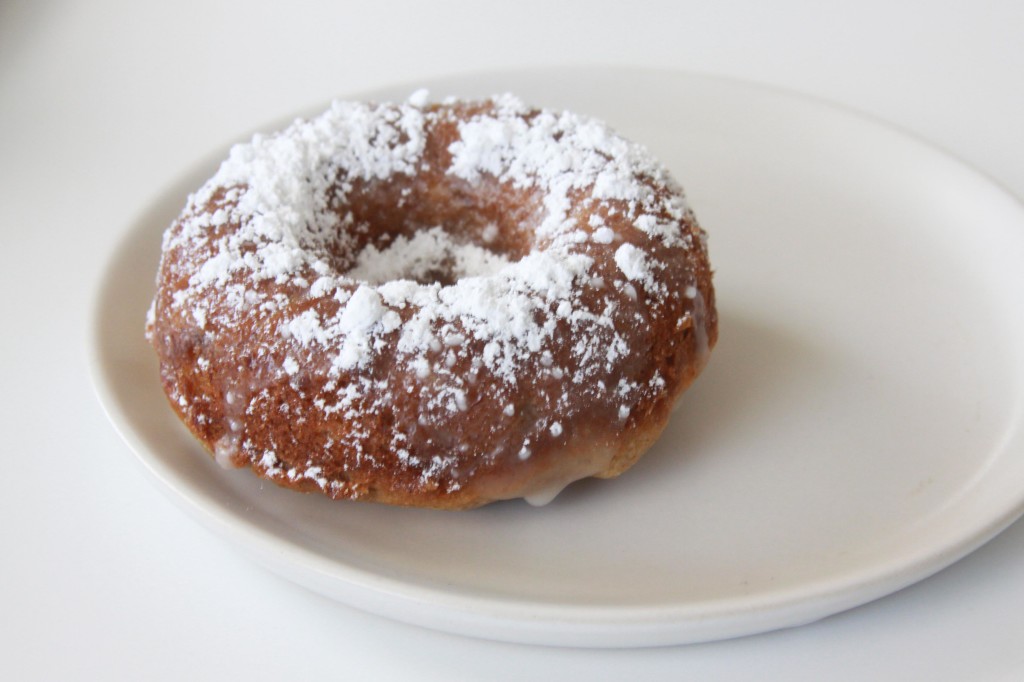 I now fully understand why everyone says that the last few weeks of pregnancy are the longest weeks. There is something very strange about technically being "full term" knowing baby could arrive any day while being fully aware that baby could still be a month (!) away from his/her arrival. The suspense! The patience! I'm not great with the whole patience thing and have never really loved surprises, so you can imagine how this is all going over with me.
I'm working hard on keeping myself busy after a number of friends suggested that's the best way to keep yourself sane and happy. I've got a pedicure on the calendar and a hair color appointment, along with a bunch of coffee dates and a to-do list of house-related projects. Hopefully I'll welcome baby relaxed, pampered and fully socialized, right?!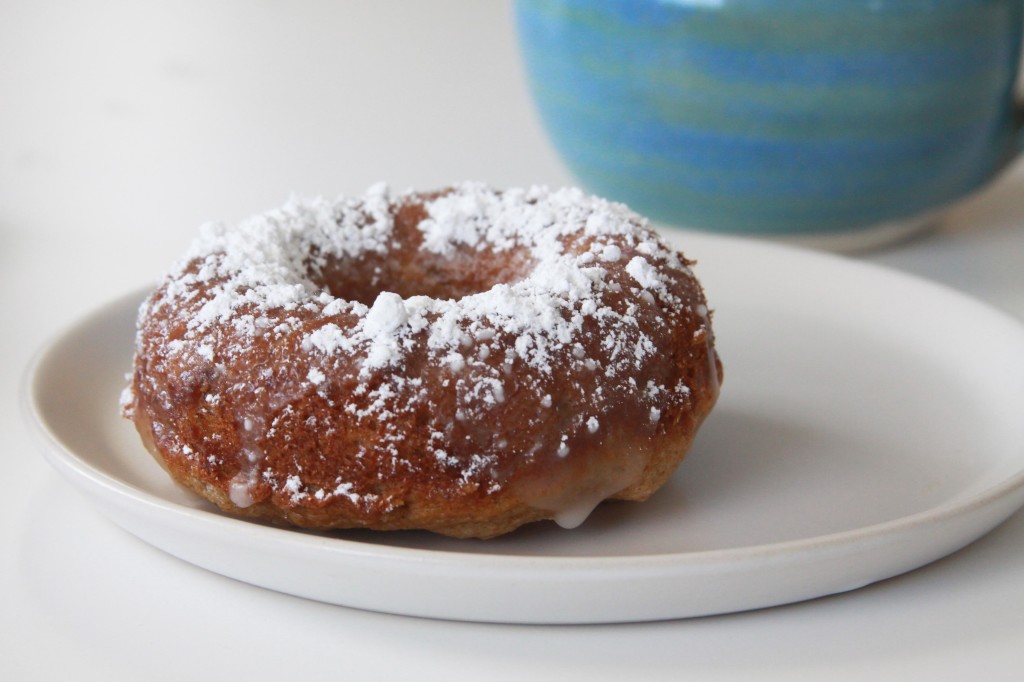 I've also been doing quite a bit of baking lately since I have the extra time on my hands. These Baked Banana Bread Doughnuts set a record in our house for how quickly they were consumed. I ate one, my husband ate 11 and they were gone in 24 hours. I'm not kidding! I'll take that as a sign that these babies are one of the better recipes that I've made lately. But I'll let you be the judge of that.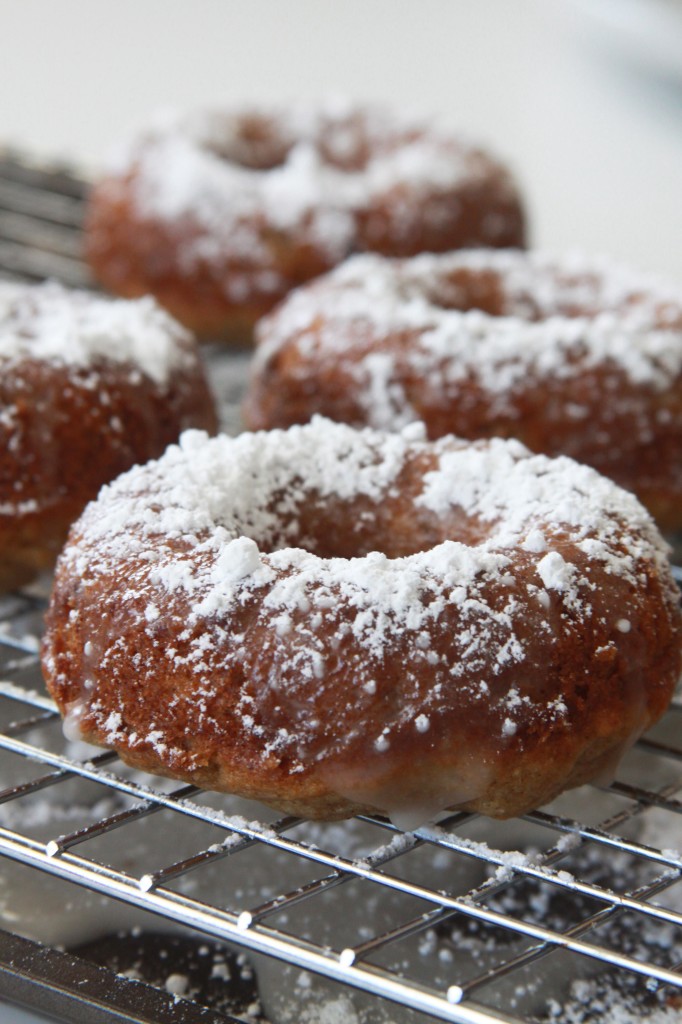 Baked Banana Bread Doughnuts
Author:
Espresso and Cream
Recipe type:
Breakfast, Snack
Ingredients
Doughnuts
¾ cup all-purpose flour
¾ cup whole wheat flour
1 teaspoon baking soda
1 teaspoon baking powder
¾ teaspoon kosher salt
½ teaspoon cinnamon
1 large egg, lightly beaten
½ cup granulated sugar
3 very ripe bananas, mashed
½ cup vegetable or canola oil
Doughnut Glaze
¼ cup milk
2 cups powdered sugar
Garnish
Additional powdered sugar for dusting (optional)
Instructions
Heat oven to 350F. If your doughnut pan is nonstick (I think most are) then do not spray. Otherwise, if it isn't nonstick, spray with cooking spray and set aside.
In a large mixing bowl, combine the flour, whole wheat flour, baking soda, baking powder, salt and cinnamon until well combined.
In a second bowl, stir together the egg, sugar, bananas and oil until well combined. Add to dry ingredients and stir until just combined.
Spoon some of the batter into each of the doughnut pans with a spoon. Alternately, you can spoon the batter into a pastry bag and pipe the batter into the pans, if desired.
Bake 10 to 14 minutes or until toothpick inserted into doughnuts comes out nearly clean with just a few moist crumbs. Cool 10 minutes in pan. Remove from pan and cool completely on wire cooling rack.
Meanwhile, stir together the milk and powdered sugar. Spoon glaze over warm doughnuts. Dust with powdered sugar, if desired.