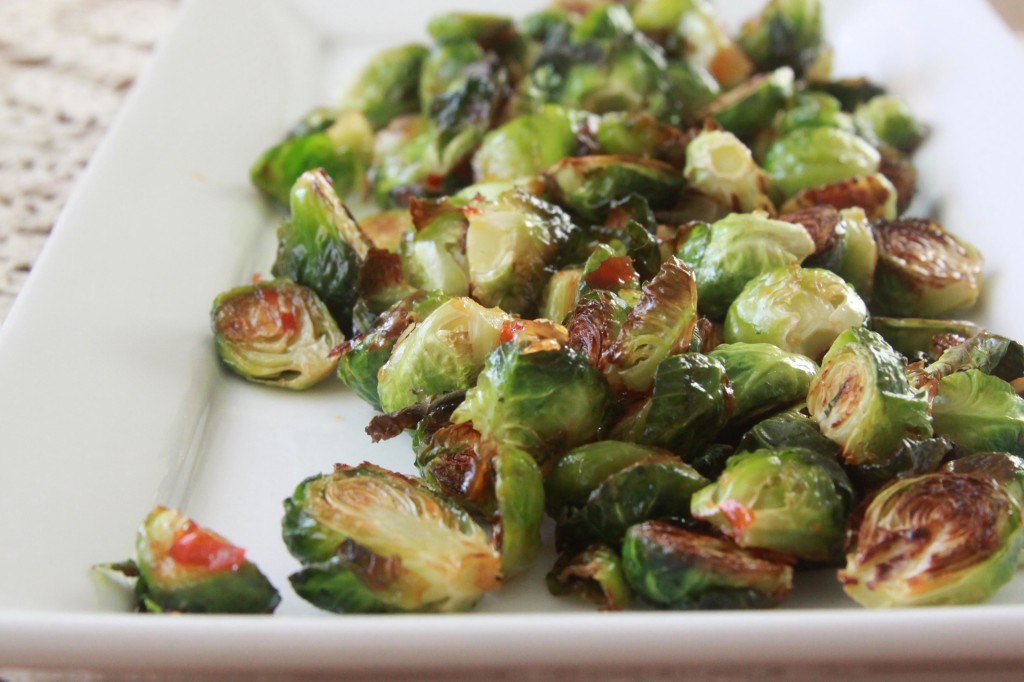 Can we talk side dishes? I'll be the first to admit that when planning meals during the week, I think about dishes more commonly thought of as "sides" (mainly veggie and grain sides) as the building blocks for my meals before I think about anything else. It seems to be a way for us to focus on eating whole, healthy foods and makes the meat of our meals a supplement rather than the star of the show.
These Brussels sprouts I made last week are totally worthy of being the star of any meal. They're simply roasted with oil and salt, then finished off with a quick sweet and salty sauce made with Asian sweet chili sauce, soy sauce and a little toasted sesame oil for rich, nutty flavor.
I think the best part is how easy it is to make these sprouts. Just toss them in oil, roast for 20 minutes and stir together the sauce for drizzling on top of the sprouts just before serving. And if you have someone in your family that doesn't love Brussels sprouts (my husband comes to mind…) I promise these Brussels sprouts have the power to win them over.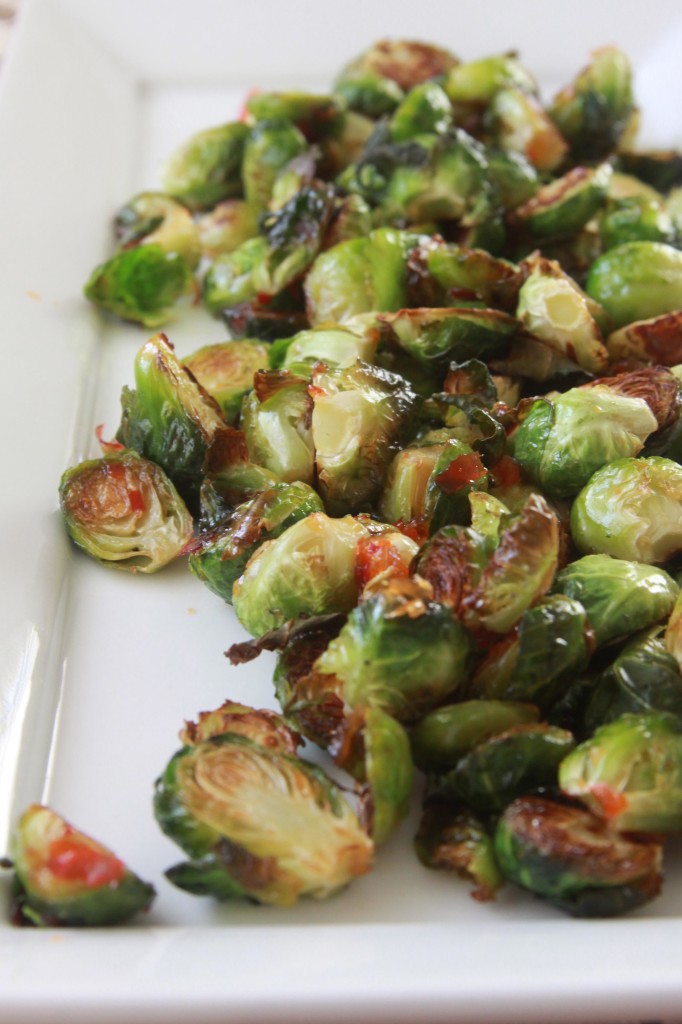 Sweet and Salty Roasted Brussels Sprouts
Author:
Espresso and Cream
Prep time:
Cook time:
Total time:
Ingredients
1 lb Brussels sprouts, ends trimmed and halved
½ tablespoon olive oil or vegetable/canola oil
¼ teaspoon salt
1 tablespoon toasted sesame oil
2 tablespoons Asian sweet chili sauce
1 teaspoon reduced-sodium soy sauce
⅛ teaspoon ground ginger
Instructions
Heat oven to 400F. Toss Brussels sprouts with the ½ tablespoon oil. Spread in an even layer on a baking sheet and sprinkle with the salt.
Bake 20 minutes, turning once halfway through baking, until Brussels sprouts are deep golden brown.
In a small bowl, stir together the toasted sesame oil, chili sauce, soy sauce and ginger until well combined. Drizzle over roasted sprouts until well combined. Serve immediately.