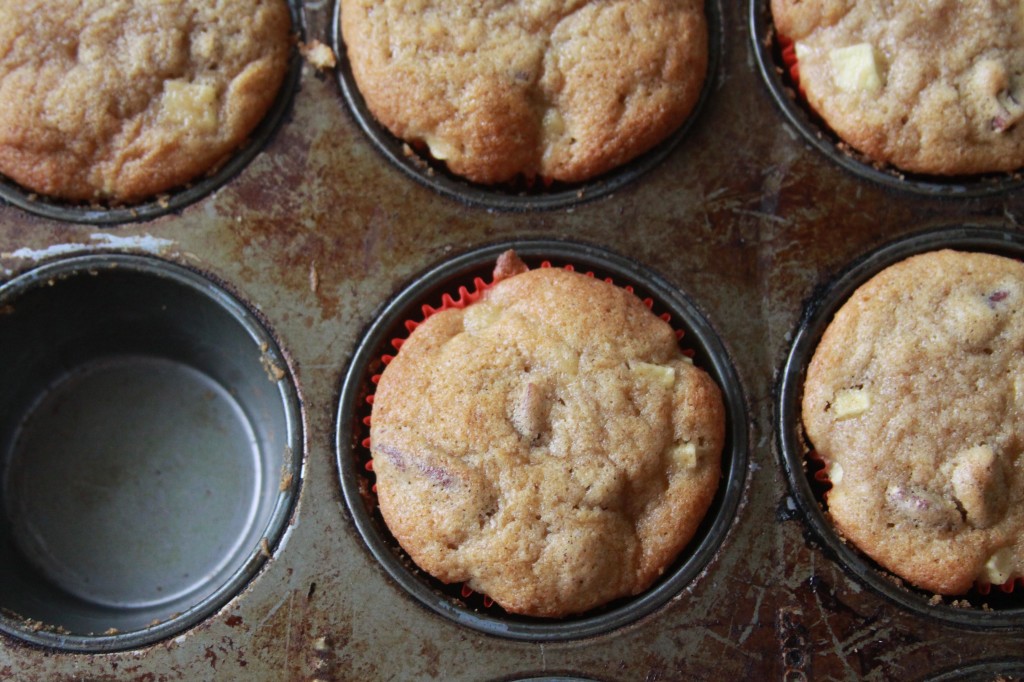 After a little bit of a hiatus from sharing recipes on E&C, I'm finally back with something new and ultra tasty to share. Although I have a deep and long-standing love for all things pumpkin, I feel like apples really get overlooked during the fall months because of the popularity of pumpkin. Anyone else feel that way, too? It's really a shame since apples are one of my favorite foods, and don't even get me started with apple pie, crisp and cobbler. The best!
While I was at Influence Conference, I got a lot of questions about Espresso and Cream and what type of blog category it falls into. If you would have asked me a year or more ago, it would have been an easy answer: it's a food blog! But over the past year or so, I've been shifting this little site into something that would probably be categorized more accurately as a "lifestyle" than anything else.
Regular readers have probably noticed this shift over the months. Perhaps some of you have liked it, while others have thought it's been a shift from the original intent and purpose of the site. Since I spend every day at work developing recipes and food content, I've found that being able to talk about topics broader than the narrow focus of food has been necessary for me as a person and writer. Although I love food, thinking about it all day and then blogging all about food at night leaves me drained and less passionate than I really am. Having recipes in the mix of content for E&C instead of the sole focus has been incredibly refreshing and given me more excitement for blogging
So for those of you who have been wondering, I figured I would explain a bit about what type of content you will see on E&C going forward. Recipes will never disappear from the site, but my goal these days is to provide you with higher quality recipes (which means fewer recipes!) and more variety in my posts, sharing about life, fitness, pregnancy, family and faith. Thanks for continuing to follow along on this journey and my ever-evolving blog.
Now, back to the recipe at hand. These muffins are really easy to pull together and stay incredibly moist thanks to the chopped apple in the batter. I used a Granny Smith, but feel free to use whatever apple you like baking with best or have on hand! They aren't ultra sweet, but just sweet enough to feel a little indulgent on a weekend morning. Joe likes them with plenty of melted butter, while I prefer my muffin with a thin spread of peanut butter. But that's just me, and I'm probably a little strange that way.
Feel free to experiment with the type of nuts used in the recipe as well. I could see walnuts being a really natural fit as well! An added bonus? I've found they make a great mid-morning or mid-afternoon snack and are really great in lunches for hungry husbands (or kiddos!)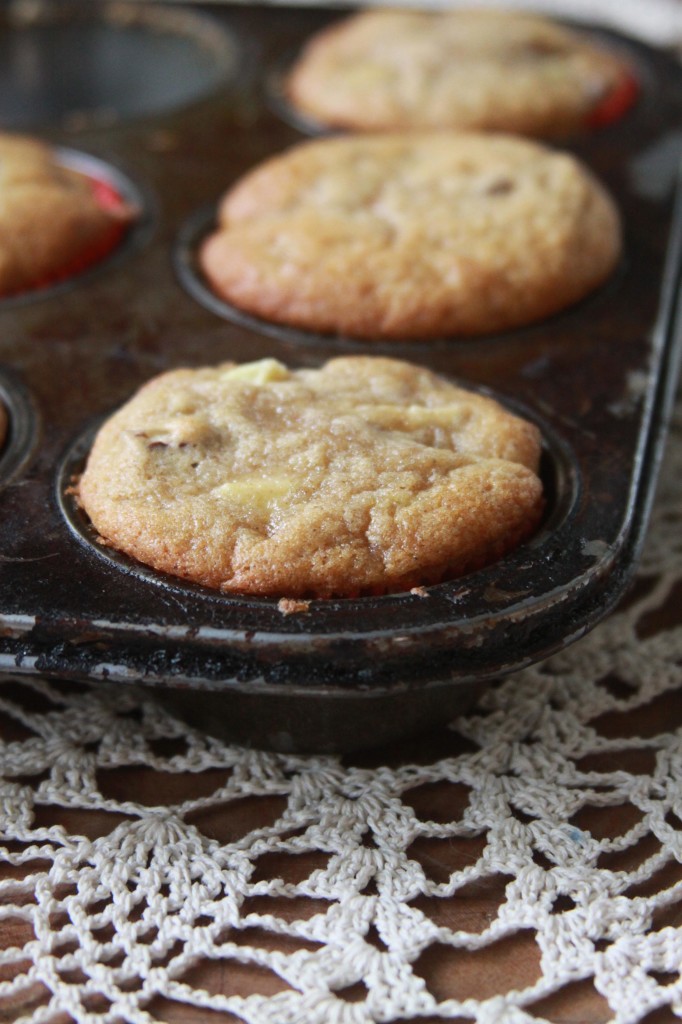 Apple Cinnamon Muffins with Pecans
Author:
Espresso and Cream
Recipe type:
Breakfast, Snack
Prep time:
Cook time:
Total time:
Ingredients
¾ cup granulated sugar
¼ cup brown sugar
6 tablespoons butter, softened
1½ teaspoons cinnamon
2 eggs
1 teaspoon vanilla
1½ cups all-purpose flour
1½ teaspoons baking powder
¼ teaspoon baking soda
½ cup milk
1 medium apple, peeled and finely chopped
½ cup chopped pecans
Instructions
Heat oven to 350F. Line 12 muffin cups with paper baking liners; set aside.
In the bowl of an electric mixer, beat together the sugars and butter 2 to 3 minutes or until fluffy and well-combined. Add in the cinnamon, eggs and vanilla and beat until just combined.
In a medium mixing bowl, combine the flour, baking powder and baking soda. Add half the flour mixture to the sugar mixture and beat until just combined. Beat in the milk, followed by the remaining flour mixture. Stir in the chopped apple and pecans by hand until combined.
Spoon batter into prepared muffin liners. Bake 20 to 22 minutes or until a toothpick inserted in the center comes out clean. Cool 5 minutes in pan. Transfer to wire cooling rack and cool completely, about 30 minutes.