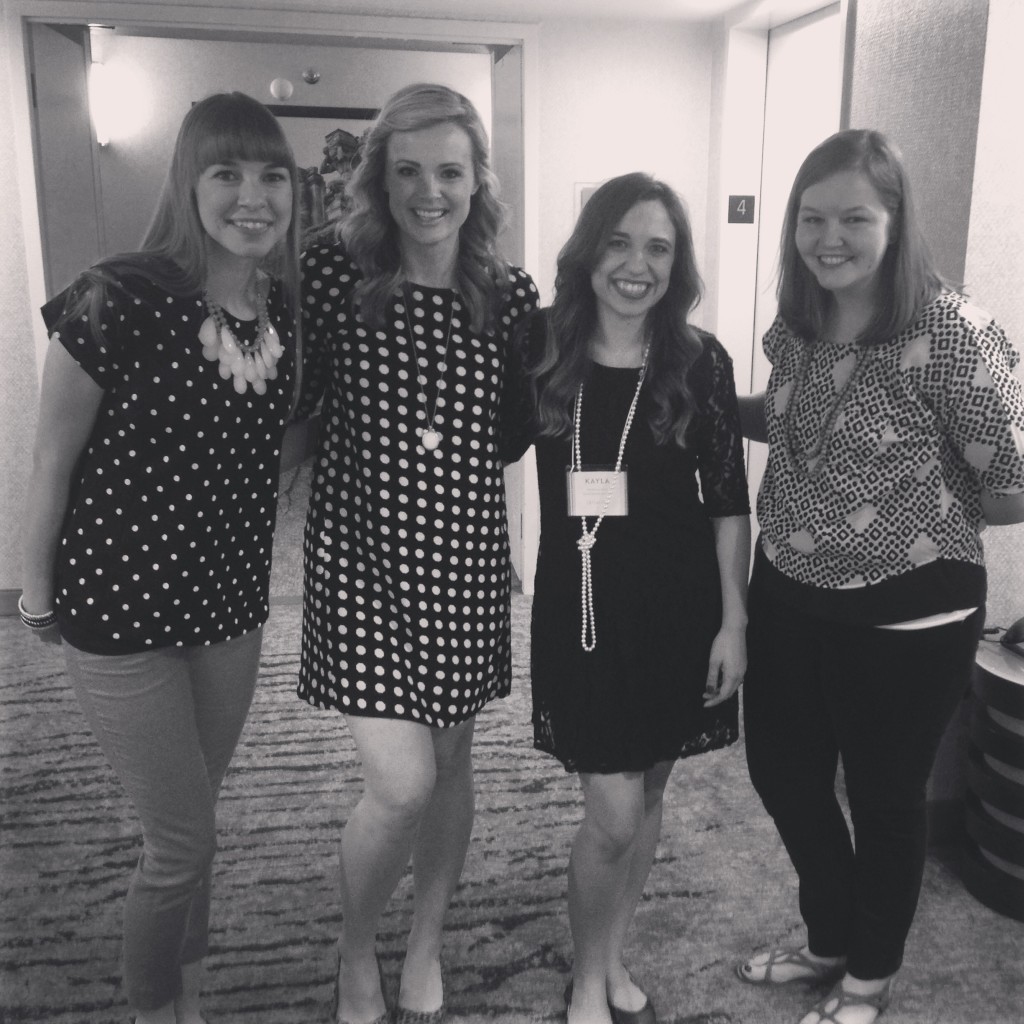 Last weekend I attended the 2014 Influence Conference in Indianapolis. The driving idea behind Influence is to make your online life more meaningful and intentional through the sharing of your faith, the words you use and the mindset behind what you share on things like Instagram, Twitter and Facebook.I'm still unpacking my thoughts and re-reading my notes from the two days I spent at Influence. I'm sure that a lot of what I learned at the conference will continue to impact my writing for months to come, but I wanted to share some immediate take-aways while the conference was still fresh in my mind.
1. There is value in doing things that are difficult and uncomfortable.
I've said it before, but I'm a closet introvert. I enjoy giving presentations at work and love making television appearances, but I find large conferences and group interactions entirely overwhelming. It's hard for me to go, go, go without taking some down time for myself to decompress and process, and I find it difficult to constantly put myself out there and meet dozens of new people.
My knee-jerk reaction is to avoid conferences all together and avoid feeling uncomfortable, but in the days following Influence I've realized there is much value in being out of your comfort zone now and again. That doesn't mean I'm going to sign up for dozens of conferences a year, but Influence made me realize that carefully-chosen, intentional opportunities are important for my own growth.
2. Time spent online doesn't have to be wasted time. 
Sometimes I feel guilty about the amount of time I spend online. There's time spent on the computer at work (unavoidable) and the time I spend blogging. Add the time I spend scrolling through Instagram and Twitter and Pinterest to the list and it really adds up. Influence got me thinking about being more intentional with my time online, thinking twice about the negative Tweet I'm tempted to send out or what type of affirmation I'm seeking from a photo I share on Instagram. I'm not saying everything I share needs to be happy and rosy, but there's a fine line between being real and being just plain negative.
3. Everyone (and I mean everyone) has something they're dealing with. 
When I arrived at check-in for Influence, I immediately noticed the shiny, well-dressed and put-together nature of all the attendees. But as the weekend went on and I heard the women in attendance share their stories, I was reminded, yet again, that no one has it all together. I know this. You know this. How is it so easy to forget? It was a reminder to me not to be too quick to judge or assume someone has it all together just because they're wearing a cute outfit and have fresh highlights.
4. God wants me to be me, not someone else. 
As I watched the extroverted, bold women lip synching and dancing on stage at the opening black and white party, I started to get down on myself for being on the quiet, introverted side. Extroverts put themselves out there and boldly share God's word! They're the life of the party, the people everyone wants to be around, the first to jump in with something to say. I am not that person. I'm 27 years old and sometimes I still forget that God created me with a specific purpose, and that includes my quiet spirit. Instead of trying to be something I think I should be, I'm working on focusing on being more of who I truly am.
I left so incredibly inspired (and exhausted!) after attending Influence! It was such a blessing to meet so many wonderful, creative and inspiring women. I'm already looking forward to attending next year with a baby in tow! If you're interested in signing up for Influence, tickets are already on sale here.
Madison