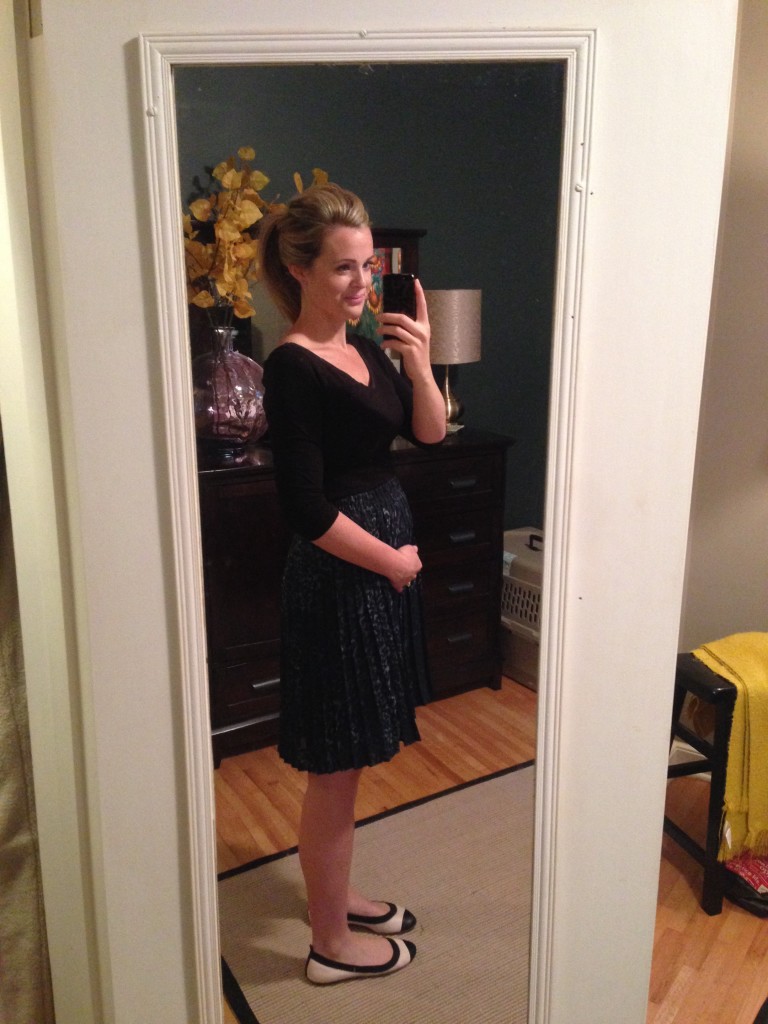 How far along are you? 15 weeks 1 day (every day counts!)
Cravings? I haven't really had any strong cravings, but Caesar salads, chicken and homemade sno cones (ice and fizzy water blended with lemon juice and stevia in the Vitamix) have been on regular rotation around here
Weight Gain: 10 pounds
Fears: We have our 19/20 week ultrasound scheduled for October 6th and I would be lying if I said I wasn't nervous. Will our baby look normal and healthy? Will they find anything wrong? Now that we've hit a bit of a stride with good reports and good news lately, it's scary to think about getting more nerve-inducing news. I'm constantly being reminded that it's something I need to turn over to God daily.
Generally Feeling: Nausea hit me hardest starting at 11 weeks. I'm finally starting to have some better days, but I can't say I feel normal yet. Sometimes I'm starving, sometimes I can't stand the sight of food. It's so strange! Thankfully I've gotten my energy back and can stay up past 8 pm.
Looking Forward To: Feeling the baby move! There have been a couple times when I think I may have already felt it, but I am looking forward to feeling it more consistently and with certainty. At my 12 week ultrasound we found out my placenta was posterior, meaning I should start feeling him/her sooner rather than later.
What I've Been Loving: After our 11 week appointment and hearing the baby's heartbeat on the doppler, I caved and bought a doppler to use at home. It's by far the best $50 I ever spent, and being able to hear this little one's heart beating gives me such a sense of peace and relief!
Sleep: Not the greatest. Between the trips to the bathroom and trying to get comfortable on my side, I toss and turn quite a bit.
Maternity Clothes? Not many! I did cave and start wearing my one pair of maternity jeans, but other than that I've been able to get by with dresses and skirts with stretchy waistbands and shift dresses that are comfortable.
Boy or Girl: We find out October 6th! We've been toying with the idea of finding out but not telling anyone else. I'll let you know what we decide!
Thank you for your continued encouragement and prayers! It's been a daily struggle to continue to trust that this baby is healthy and to finally allow myself to get excited, plan for March 2nd and think about the future. Day by day I've been getting more excited for this little one to join our family and I'm so thankful for all of you who have continued to pray for us on this journey.
Madison