It's been a while since I did a Stitch Fix review, but that doesn't mean I haven't still been receiving boxes every month. To be honest, I was just a little lazy when it came to snapping photos of my last two fixes, so I had nothing to share. But now that we have more sunlight (aka time to snap nice photos) the reviews have returned.
In the past, I've been very vocal about my love for Stitch Fix. It's a great concept, and I really loved getting unique pieces of clothing sent straight to my door to try on at home with other items in my closet. However, the last three fixes I received, I've been incredibly disappointed with the service and the pieces that have been sent to me.
After my last fix, I was so unhappy with my fix (I returned everything) that I e-mailed Stitch Fix to share with them about my displeasure and some of the issues I had with the items they sent. The customer service person (they have great customer service, by the way) was incredibly helpful and suggested I refresh my Pinterest board in addition to providing more detailed feedback about what I wanted in my next fix.
It had been a while since I had updated my board, so I created an entirely new board called "For My Stitch Fix." I carefully curated each photo on my Pinterest board so as to create a really accurate picture about what I did and did not want. I also specified that I wanted my fix to contain neutrals, classic pieces that could be worn for many occasions and for years to come, and that I didn't want much if any color in my fix.
Unfortunately, this fix was almost as bad as the last one. I felt that the stylist had completely disregarded any and all feedback I had provided previously and didn't take the time to look at my Pinterest board at all. Here's what I received: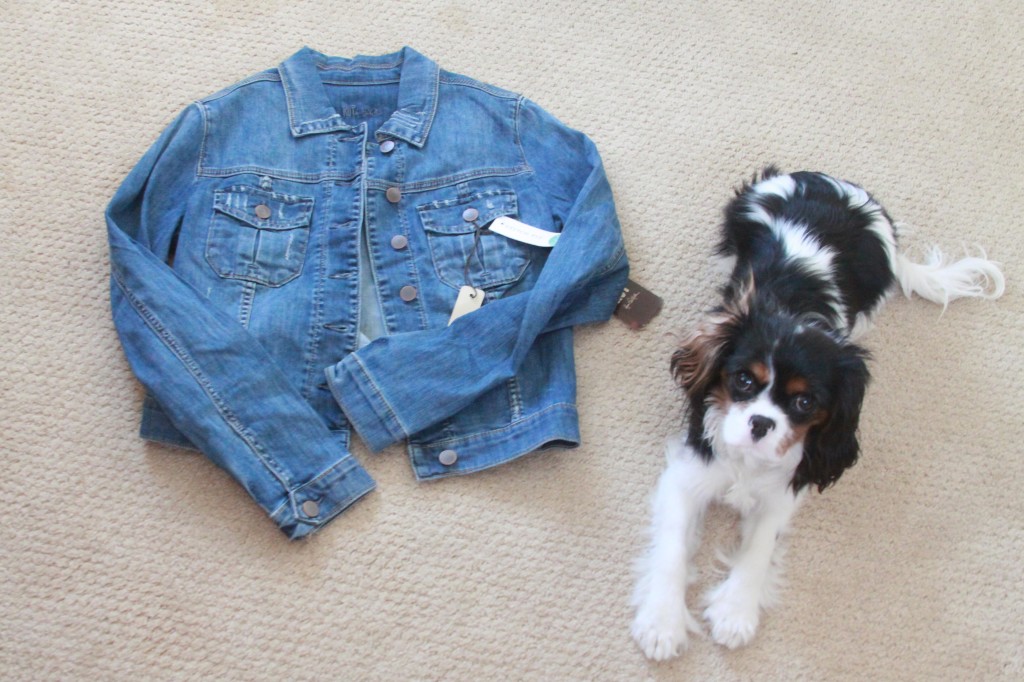 1. Kut from the Kloth Denim Jacket: I love jean jackets and was excited about getting this basic piece in my fix. The only jean jacket I own is from Old Navy and is a darker, thicker material so I was open to purchasing a second that would be a little lighter and more versatile through the summer months. The denim was SUPER soft and incredibly comfortable to wear. This jacket was a little more expensive ($78) but I knew I would wear it a lot.
Verdict: Keep!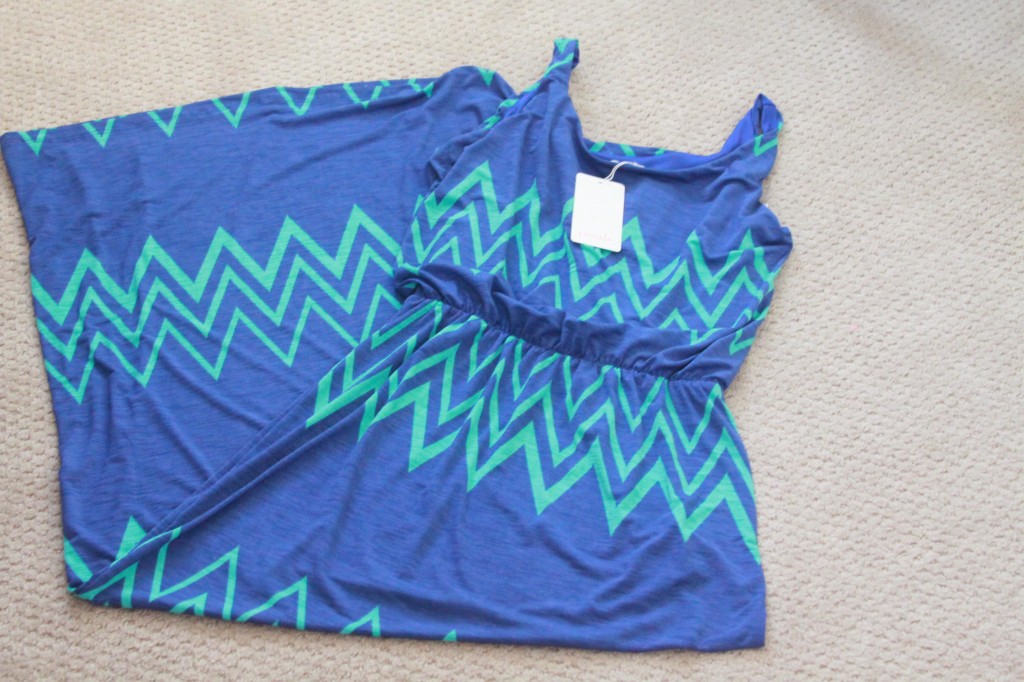 2. Chevron Maxi Dress: This was the worst item in the entire fix. It was so off base from what I had asked for (classic pieces, not much color, etc.) that I was really confused. Seeing this dress made me seriously question if the stylist had looked at any of my feedback or requests. I love maxi dresses, but I'm not a huge chevron person and I'm really not a fan of those bright colors, especially together.
Verdict: Return!
3. Floral Tank: This tank fit fine, but it looked a bit like a loose sack on me. I don't mind flowy tops when they're cut properly, but this was not the case with this tank. I couldn't really see myself wearing this pattern, either. A little too much color and certainly not a staple to be worn time and time again.
Verdict: Return!
4. Distressed Denim Skinny Jeans: I've mentioned in my style profile that I am looking for items that can transition from work to casual wear. The distressed nature of these jeans and the giant hole in the knee made it very easy to decide that they weren't for me. I can't justify spending $98 on jeans that I can only wear on the weekends with friends in a casual environment.
Verdict: Return!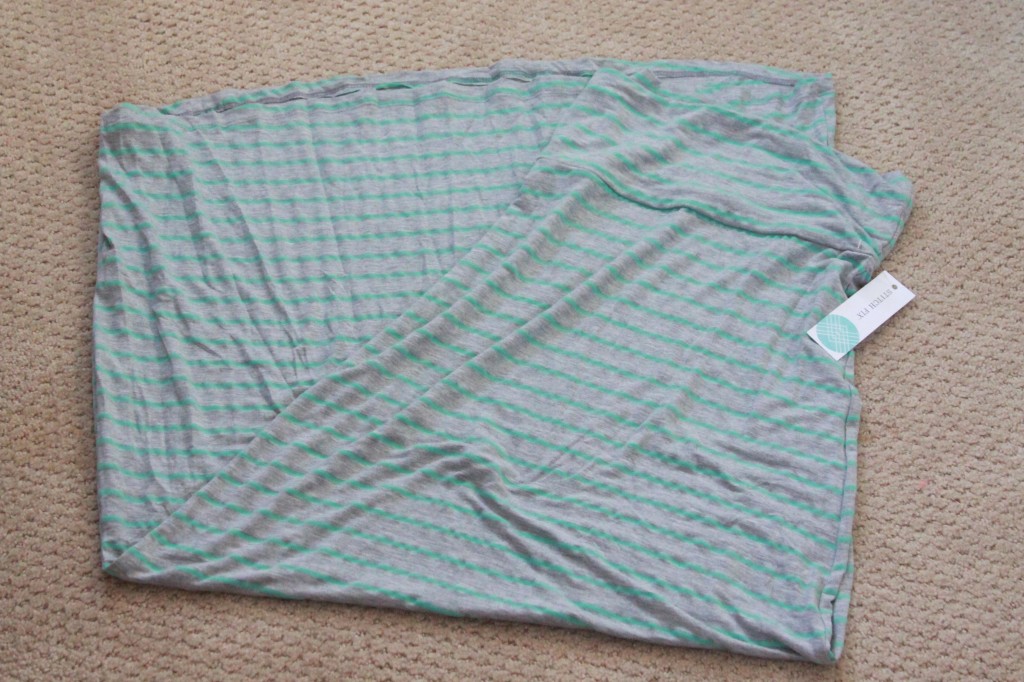 5. Striped Maxi Skirt: I don't really know where to begin with this skirt. The colors were really bad, the combination of bright green and a dull grey just feel flat. And the material was super thin, which I don't ever find very flattering. I couldn't see myself wearing this skirt anyone except maybe as a pool coverup or at the beach.
Verdict: Return!
So, as you can see, I ended up keeping one item and returning the rest. I do love the jean jacket I got in my fix, but I think what bothered me the most was that it didn't seem like my feedback was listened to in the least bit. Stitch Fix, to their credit, reached out and offered to make it right this next time around, so I'm hoping that my next box will be more my style and catered to me personally, rather than just a bunch of "trendy" generic items.
You can best believe I'll be posting again when my fix arrives next month! Fingers crossed for better results next time.
Have you used Stitch Fix? How do you feel about the service? Personally, it seems like as they've grown, they've had a hard time keeping up the quality and integrity of the personal styling service that is included with each fix. Is anyone else in the same boat with me? Or did I just get unlucky with a few bad fixes in a row?
Madison
*Affiliate links used in this post. If you sign up for Stitch Fix using this link, I will get a $25 credit to my account.