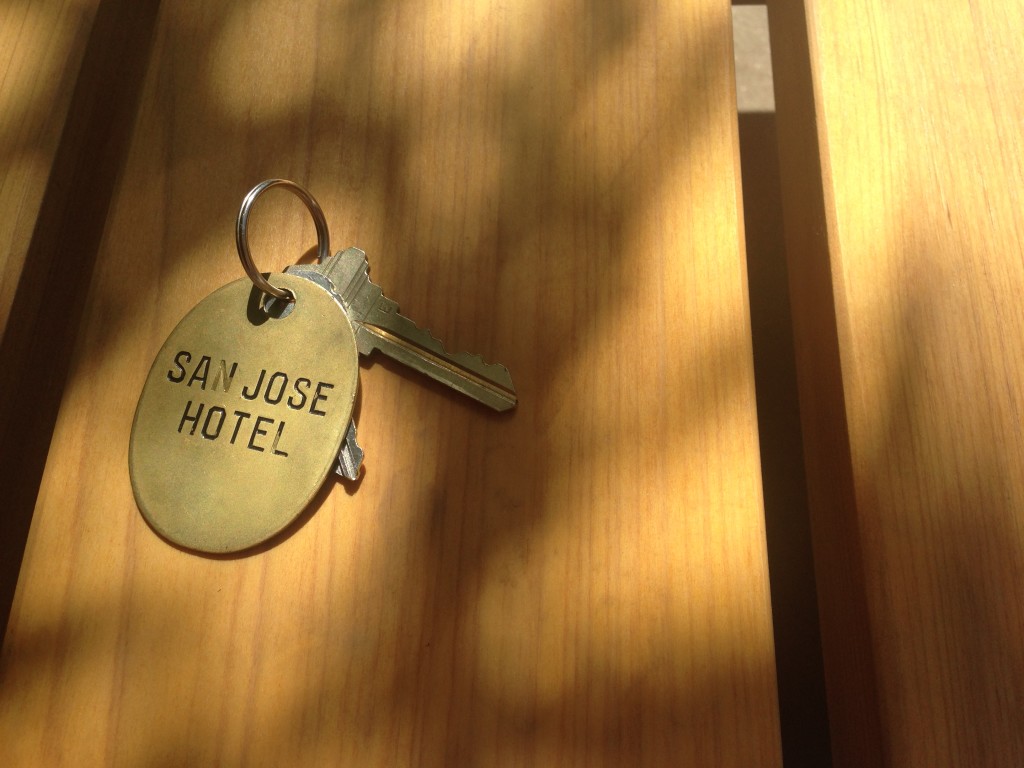 We returned from Austin, Texas on Tuesday and are still talking about what an amazing time we had. I had been to Austin once previously on a work trip a few years ago, but this was the first trip for Joe and the first time I got to experience Austin on vacation terms. The food, the weather, the clothes, the general feel of the place, I loved it all!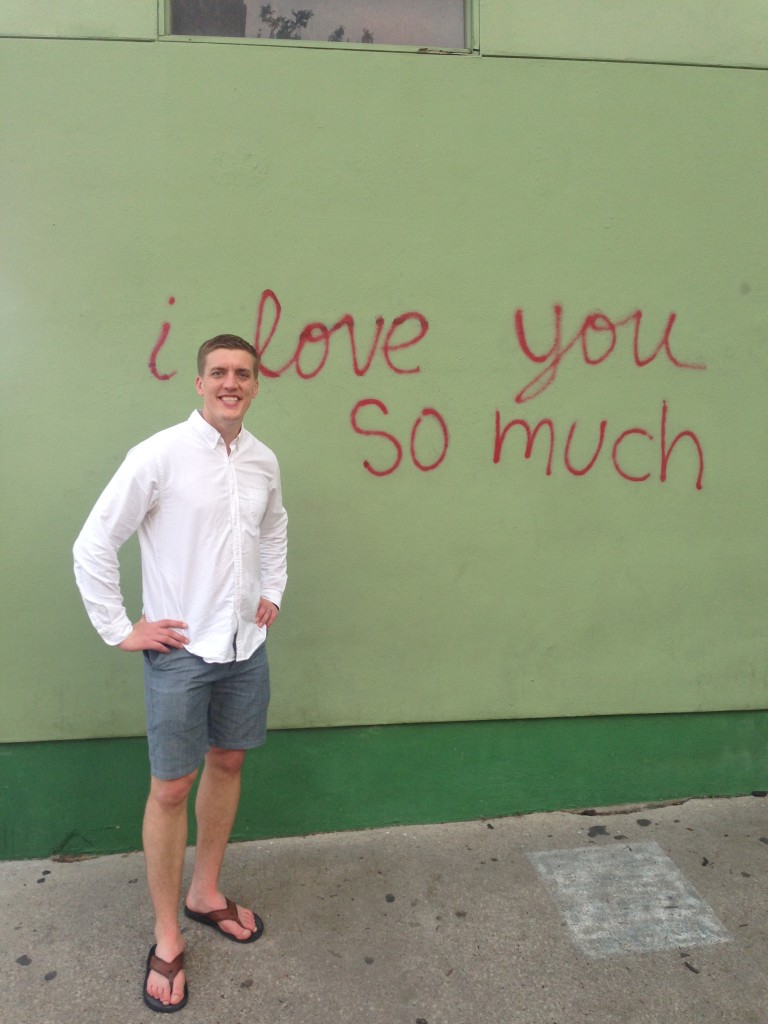 Thanks to a few good friends (I'm looking at you, Dessert for Two and Urban Wife) who are experts of sorts on Austin, we didn't have a single bad meal on our trip. In case you're planning on taking a trip to Austin (and you should) I've put together a little guide to help you avoid bad meals and bad hotels, too. Let's get to it!
Stay
Hotel San Jose
Sometimes a hotel is just about a place to lay your head at night (like when you're traveling through Europe) and sometimes it's about the experience. For this vacation, we wanted our hotel to be a part of our experience, so we opted for a slightly pricier option in the Hotel San Jose. It's certainly not cheap, but I really loved the hipster vibe that felt in sync with the entire feel of the city.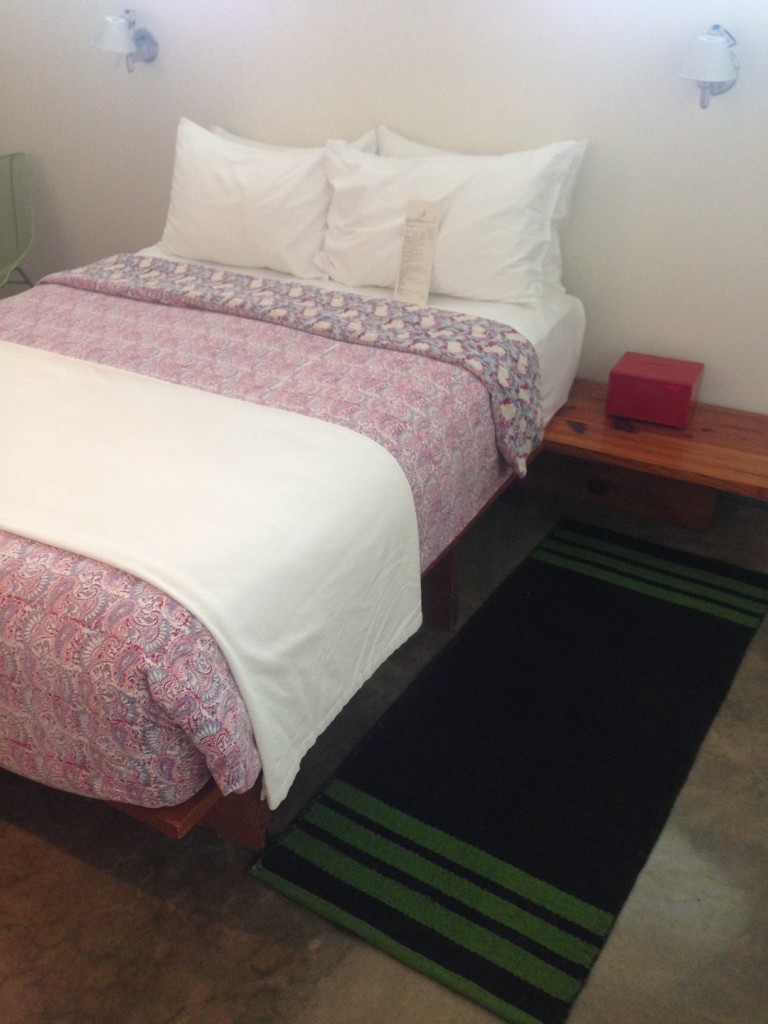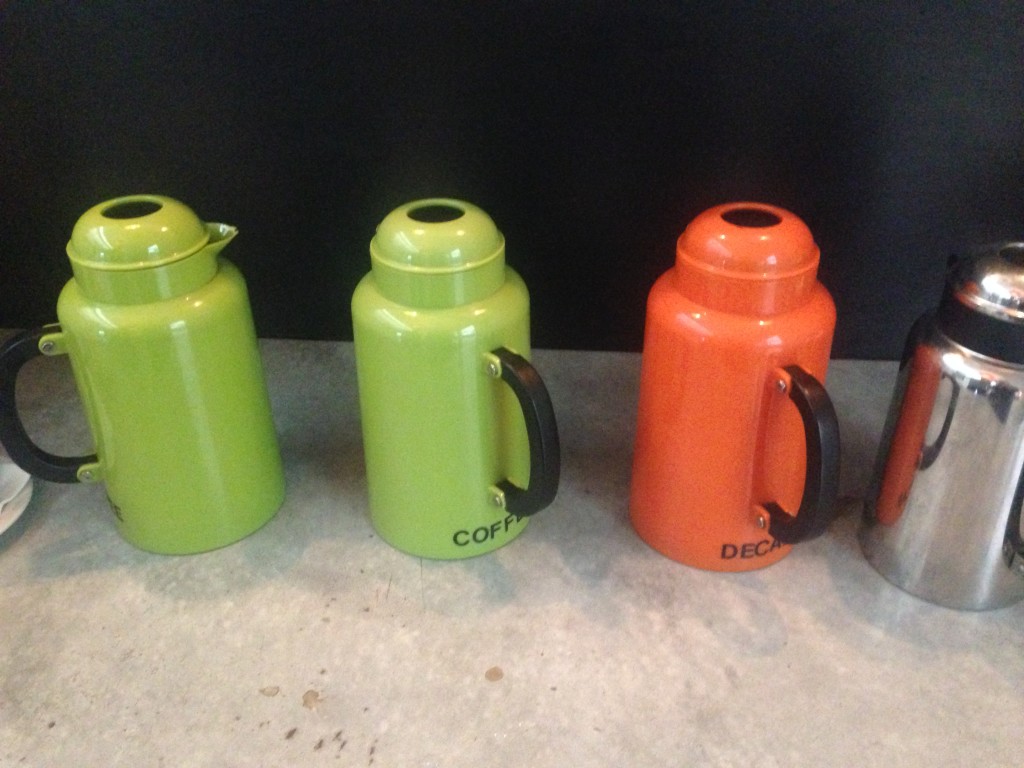 This hotel isn't big on extra fluff (no fitness center, small reception area, no spa) but it did deliver on the funky room, great outdoor lounge for happy hour and pretty (albeit small) pool for laying out. It's also perfectly located on South Congress near great restaurants and shops. We didn't rent a car and walked everywhere, so the location was perfect.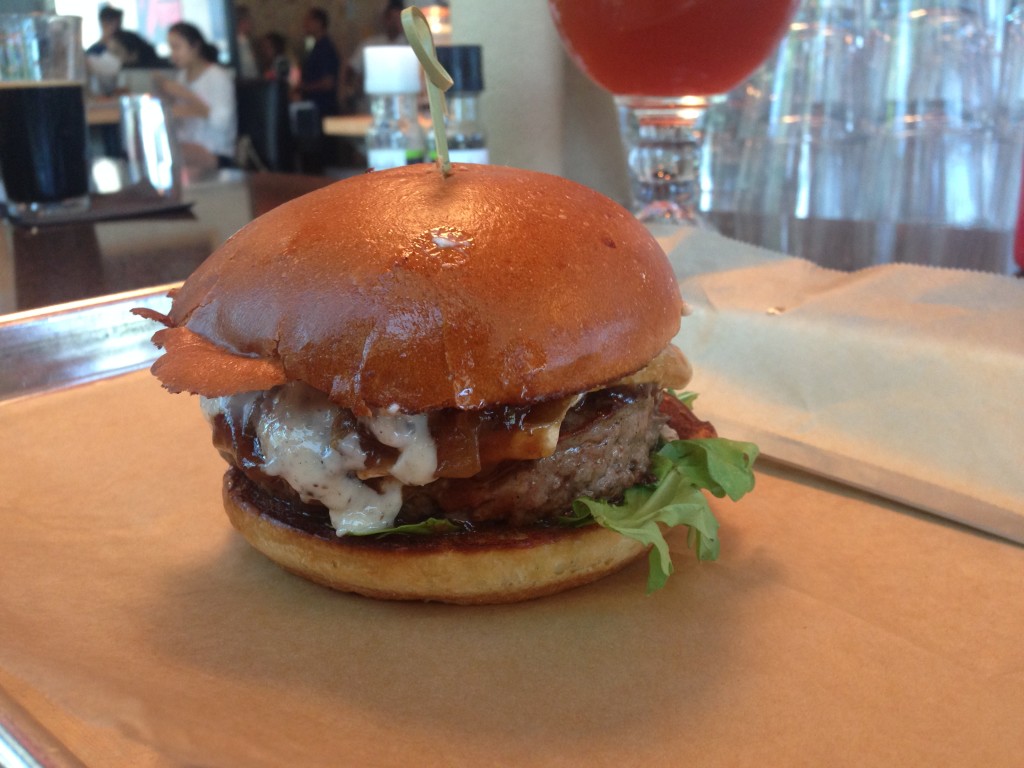 Eat
Stubbs Barbeque
I loved this place! We went for lunch on Sunday and enjoyed a great buffet that was part brunch part traditional barbeque fare. We also loved listening to the live music while we ate.
Guero's Taco Bar
I ate here a few years back when I was in Austin and again when we first arrived last weekend. It's quick, delicious and great for lunch or dinner. They have breakfast on the weekend, too! Don't miss the salsa bar for unlimited refills on a few different types of salsa.
Iron Works BBQ
Iron Works is a great option for a quick and relatively cheap dinner. You order as you go through the line and get your food right away, then find a seat to eat. We both got the brisket and agreed it was some of the best of our trip!
Hopdoddy
This burger, beer and salad restaurant was packed every time we walked by (it was only a block from our hotel) so we figured we couldn't miss out. Seriously, the line was out the door most of the time we were there. I was so happy the food didn't disappoint! Joe ordered a burger, and I got a baby kale salad and added a black bean patty. We split and order of fries, too. Everything we ate was so good, and I can see why it's so popular.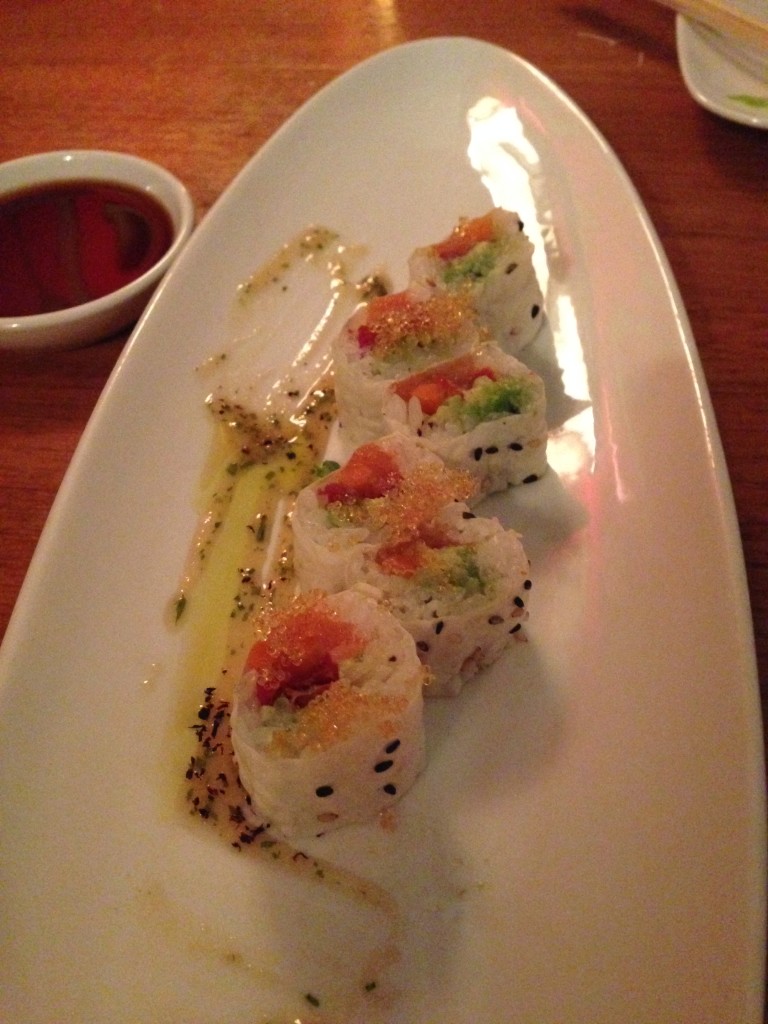 Uchi
I shouldn't put this one last because it was the best meal of our trip. It's "modern Japanese cuisine" which also includes sushi. We ate early, around 5:30 on a Monday and happened to come during their happy hour specials. The waitress suggested we order one of all 11 items on the happy hour tasting menu, and I'm so glad we did. Eating 11 different dishes throughout the meal was a great way to get a feel for the restaurant all at once.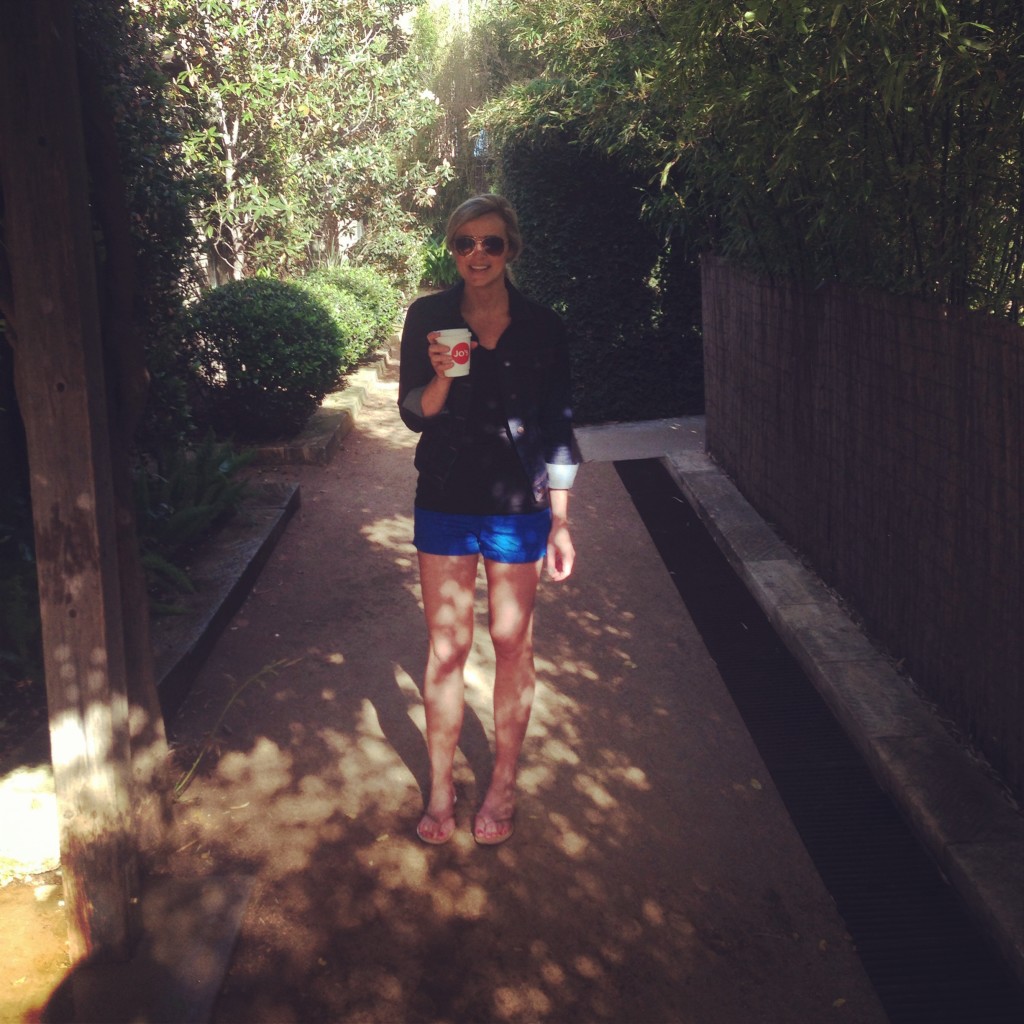 Coffee
Jo's Coffee
Tom's Coffee
Drinks
Hotel San Jose Lounge
Like I mentioned, they have a great outdoor lounge with music playing, small bites and drinks.
The Driskill Hotel
We walked after dinner one night to the Driskill Hotel for a drink in their hotel lounge. It was such a fun atmosphere in a really old-country way, complete with, you guessed it, more live music.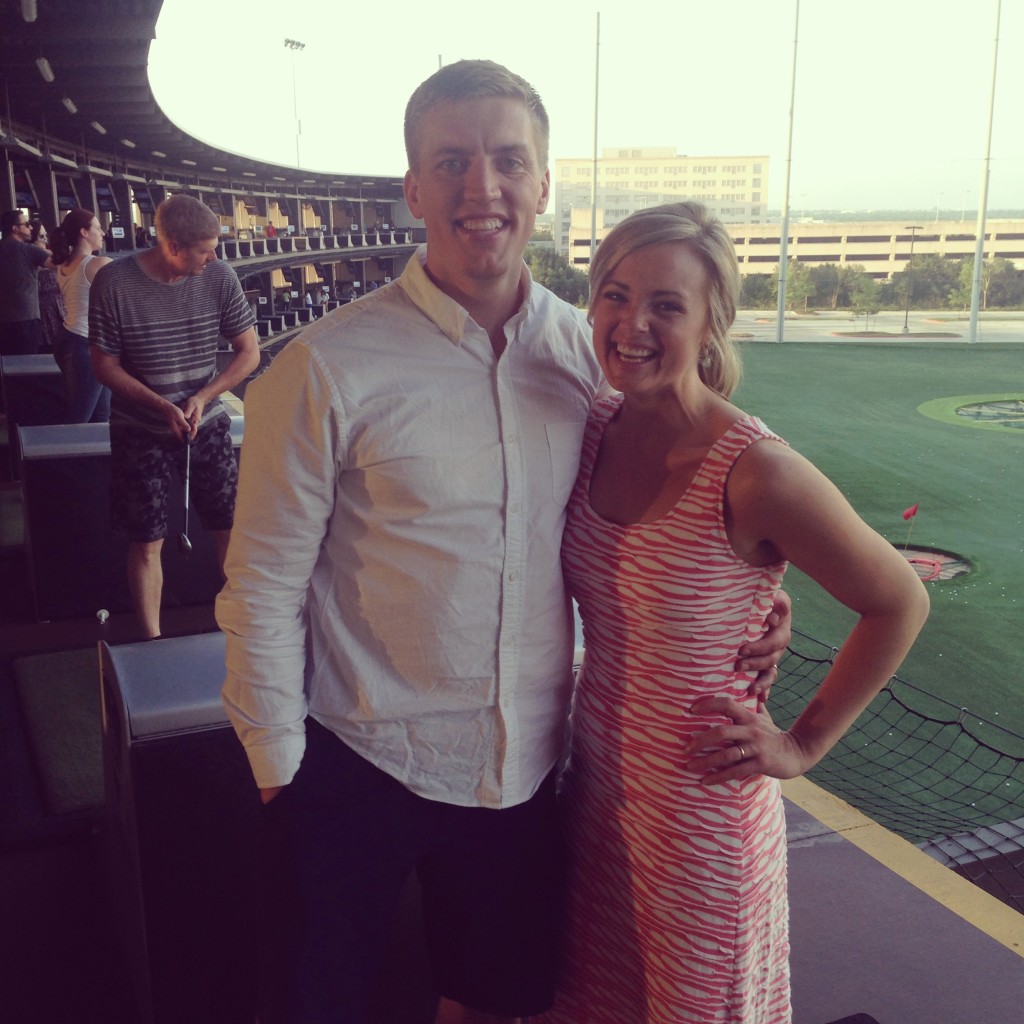 I think that's all I have! We packed a lot in our three days in Austin, but I could have easily stayed and eaten for another few days. We wanted to make it out to Salt Lick in Driftwood because we've heard great things, but we had to settle for Salt Lick in the airport for breakfast (not the same) and we were also hoping to spend a day biking around the city, which also never happened. Next time!
If you have any Austin recommendations, leave them in the comments below for people who may be traveling to Austin sometime soon!
Madison