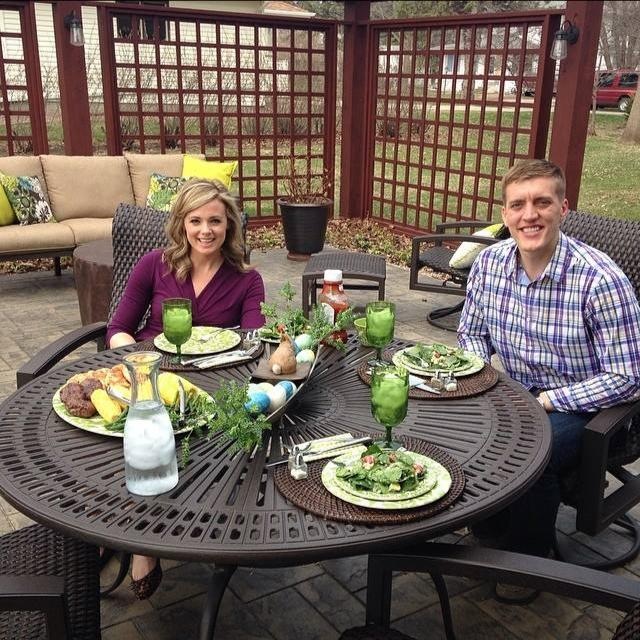 Joe and I returned last night from celebrating Easter with both our families in Iowa and what a weekend it was! Although the forecast for the weekend was cloudy and rainy, the weather decided to cooperate with the most beautiful, warm and sunny Sunday, and a pretty nice Saturday as well. Let me tell you, when winter feels like it might never end, a sunny 80 degree day feels about as good as it gets.
We celebrated with Joe's side of the family on Saturday night and with my mom on Easter Sunday. We did all sorts of summery things, like take the dogs on a long walk, eat out on the patio my mom had built last year, grill and play our first outdoor game of tennis of the year. Did I mention it was perfect?
The last couple weeks I have deeply felt the need for new life in Jesus. We've been working through a variety of emotions, including uncertainty, sadness and pain. But something about the beautiful weather on this Easter Sunday completely overwhelmed me with the joy and peace we have knowing Christ died for our sins and, most importantly, rose again!
Slowly, day-by-day, I'm starting to feel alive again. I think it shows in these pictures. Sure, I can still shed a tear quite easily when asked how we are doing, but I've also felt so much peace about where we are at this very moment. Just the two of us (and our pups), no baby on the way, with a lot of uncertainty ahead, but completely at peace knowing that God holds us in His hands every day.