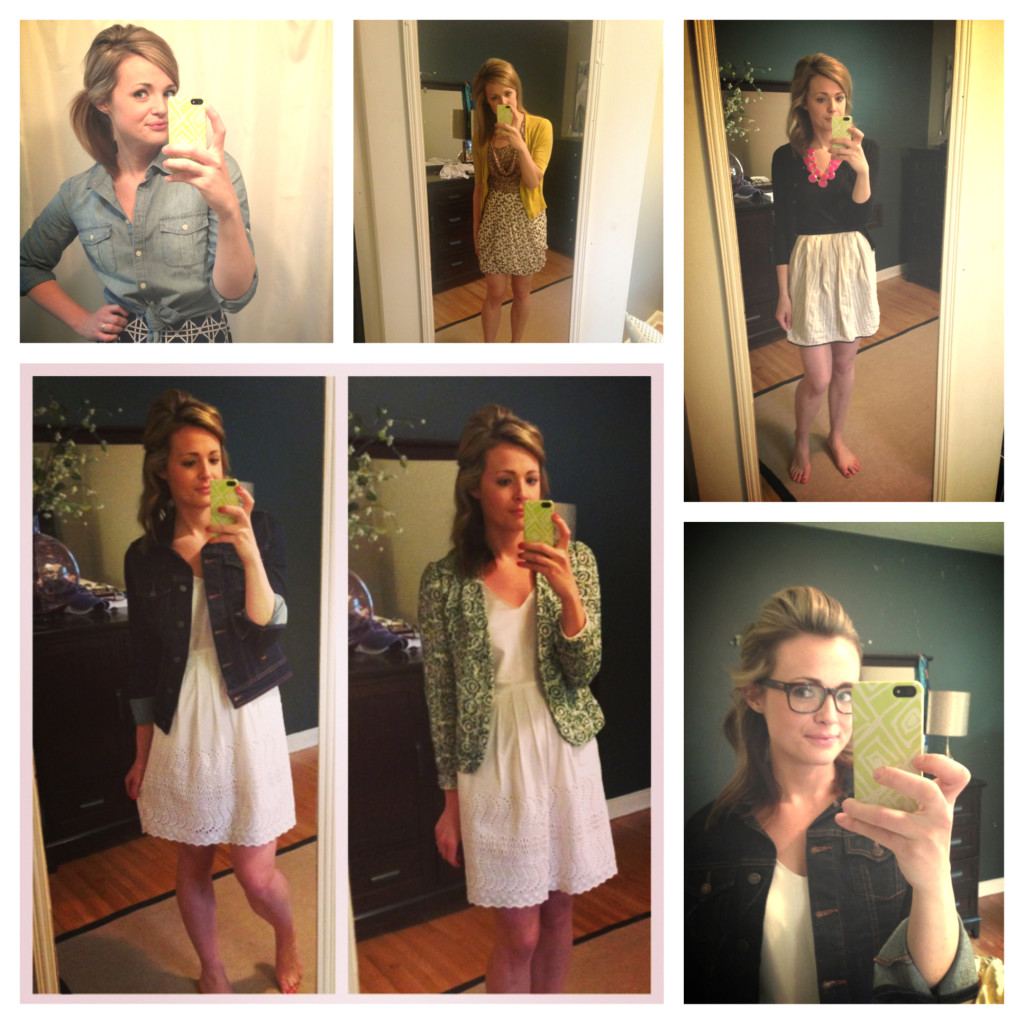 Happy Friday, friends! Do you have any big plans for the weekend? Joe and I had an absolutely crazy weeek! We started taking tennis lessions through our city's adult summer recreation program and the classes are on Monday and Wednesday nights. On Tuesday I met a friend for a drink after work and got my hair colored (blonde, blonde, blonde!) and Joe played in a competitive yard game league (?!) on Thursday night.
Tonight? I'm ready to sit on my bottom after heading to yoga. I'm also speaking to a group of ladies from our church on Sunday afternoon, so I have a little prep work to do in order to get ready.
I thought that this week it might be fun to recap the week not in photos of food but in photos of outfits I've worn lately. Although I haven't posted many outfit photos on the blog lately, I've been getting my fix by posting photos to Instagram (madisonmhofmeyer) instead. I just have to say, I absolutely love wearing summer clothing. Everything is so easy when you don't need to put on five layers before heading out.
Have a great weekend, everyone!
Madison