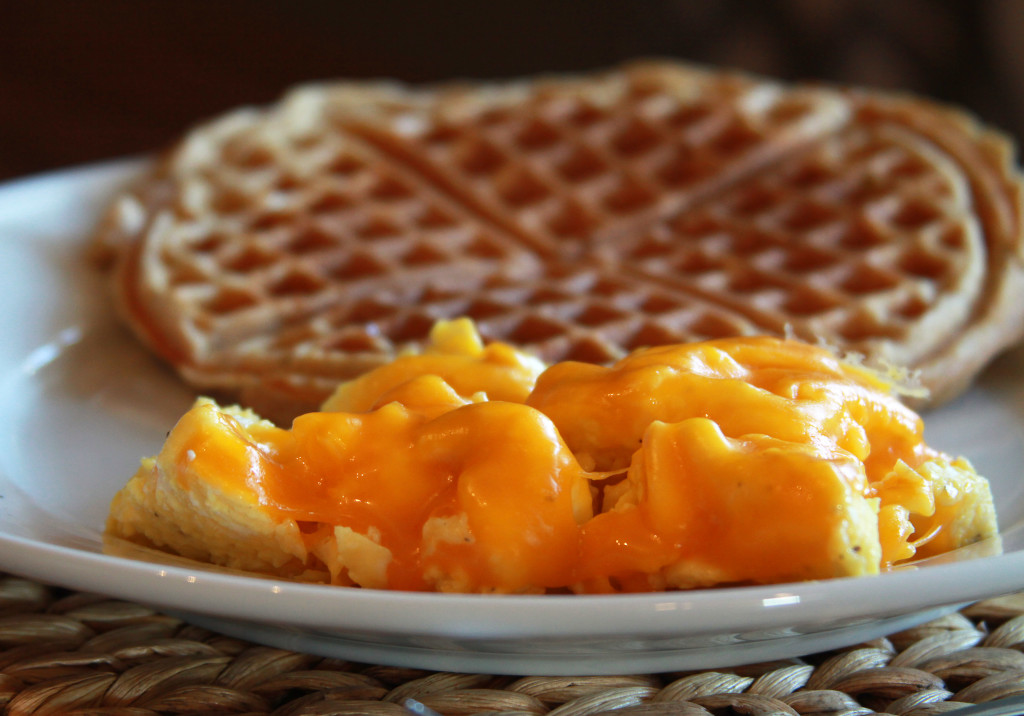 Good morning, friends, and happy Monday! I hope you had a wonderful Mother's Day and got to spend time with your family. My mom was in town for the weekend, and while the weather wasn't quite as warm as we had hoped it would be, we managed to spend a lot of time outside working in the yard, going on multiple walks and even taking a nap outside in the yard. Bliss!
A couple years back, Joe and I took our moms out for Mother's Day brunch in Des Moines and had the absolute worst experience. We waited an hour to get seated and then after placing our order, we waited another hour to get our food. To top things off, the food was cold when it arrived at the table! But since it took so long to get our meal, we decided to just eat the cold food and call it a day. Ever since that Mother's Day, we've sworn off eating out on Mother's Day. Instead, I'm happy to make breakfast at home. It's personal, less expensive, and, let's be honest, healthier, too.
Earlier this month our new neighbor brought us a jar of fresh, real maple syrup he had tapped from his trees up north just days before. We have been looking for a reason to enjoy it for a while now, and Mother's Day breakfast seemed like the person excuse. Joe isn't big on pancakes with syrup (he hates how they get soggy) so waffles were our breakfast food of choice, along with cheesy eggs and fresh strawberries. For a great , basic waffle recipe I consulted the Better Homes and Gardens Red Plaid Cookbook and adapted it for my taste, which means adding mashed bananas and cinnamon, a little whole wheat flour for heartiness and a little less butter for health.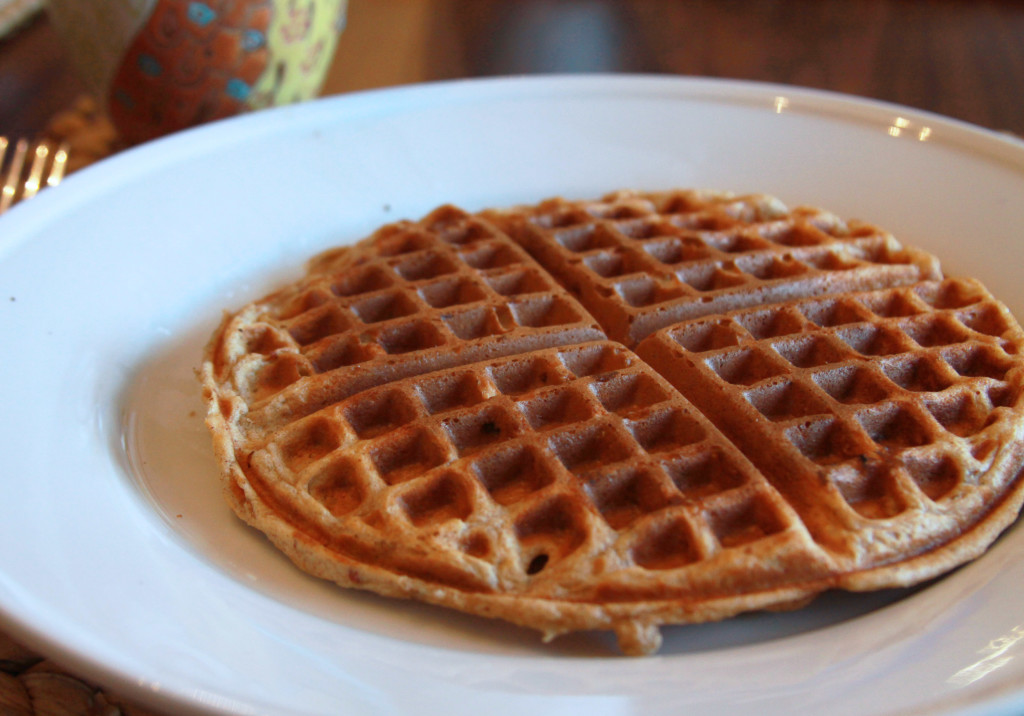 Whole Wheat Banana Waffles
These waffles get a great crispy texture when you cook them on the higher end of  your waffle maker's heat range. When making them, I heat my oven on low (about 200°F) and put the cooked waffles in the oven to keep them warm and crispy while I bake the remaining waffles. I think this would also make fantastic pancake batter as well.
Adapted slightly from Better Homes and Gardens Red Plaid Cookbook
Serves 4 to 6 people
Ingredients
Dry Ingredients
1 cup whole wheat flour
1/2 cup all-purpose flour
1/4 cup almond meal (optional, you can just sub all-purpose if desired)
2 tablespoons sugar
1 tablespoon baking powder
1/2 teaspoon salt
1/2 teaspoon ground cinnamon
Wet Ingredients
2 medium ripe bananas, mashed
1 1/2 cups milk
2 large eggs
1 teaspoon vanilla
4 tablespoons butter, melted
Directions
*Heat waffle maker according to manufacturer's directions.
*Meanwhile, combine all dry ingredients and stir until well combined.
*In a second bowl, combine all the wet ingredients and stir until smooth. Add wet ingredients to try ingredients and stir until combined. Spoon batter (my waffle maker needed about 1/2 cup batter per waffle but it will vary based on the type of waffle maker you have) onto waffle maker and cook according to manufacturer's directions.
*Serve with desired toppings, such as maple syrup, peanut butter, sliced bananas, and/or Greek yogurt.