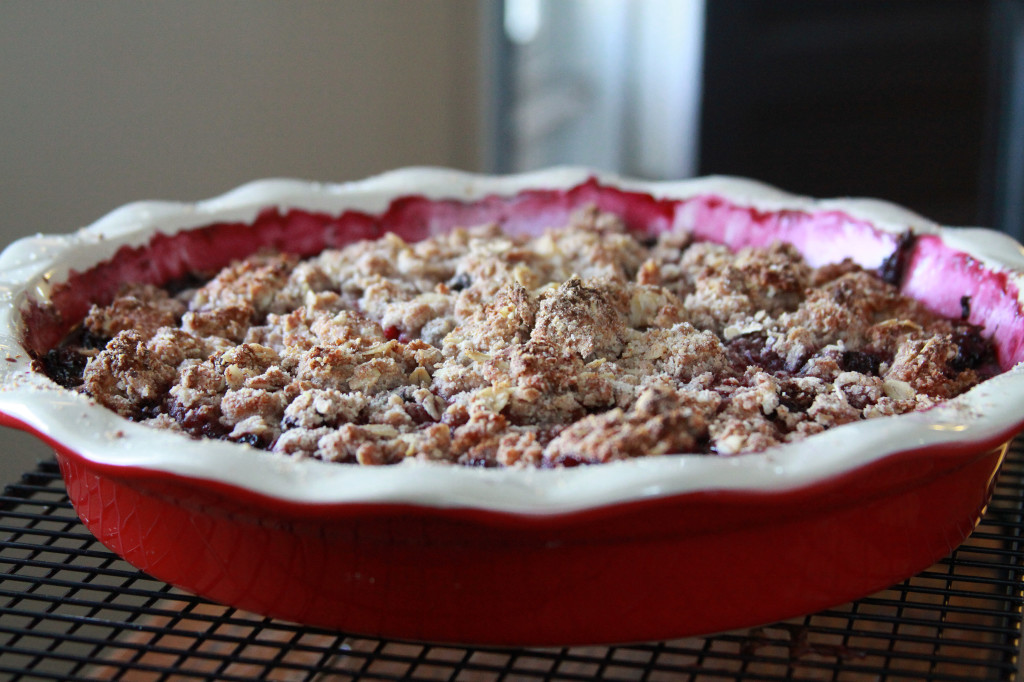 One of the best parts about having a house with plenty of space is that we finally have the room to comfortably entertain friends on a regular basis. Now, when I say "entertain" I don't mean elaborate dinner parties. It's more of a casual rotation of everyday meals that Joe and I would normally eat throughout the week. We usually dress things up by eating in the dining room, opening up a bottle of wine and serving a dessert, all things that we don't usually do when it's just the two of us on a weeknight.
If you are one of our friends who has shared a meal in our new home with us, the chances are you have been served this Blueberry Oat Biscuit Cobbler. I think I've served it almost a dozen times since we've moved into our house, mainly because it's easy, tasty and semi-healthy. Something about serving a fruit-based dessert seems more appropriate on the weeknight that, say, a chocolate cake.
I've found over the numerous times that I've made this cobbler that it's incredibly adaptable based on what you have on hand. Sometimes I cut back the sugar a bit depending on the sweetness of the berries I have on hand. Other times I'll sub in a little almond meal or use 100% whole wheat flour in the cobbler if I'm feeling extra healthy. And I've played around with mixed berries, blackberries, blueberries and raspberries. All yield delicious results and can be used in frozen form for added ease and affordability. Can you tell I love this dessert?
When I'm making this for friends, I usually time it out so that this is coming out of the oven at the same time friends are scheduled to arrive. That way the cobbler has time to cool and set while we enjoy our meal and it's still a little warm when its served, always with a scoop of vanilla ice cream and a strong cup of decaf coffee.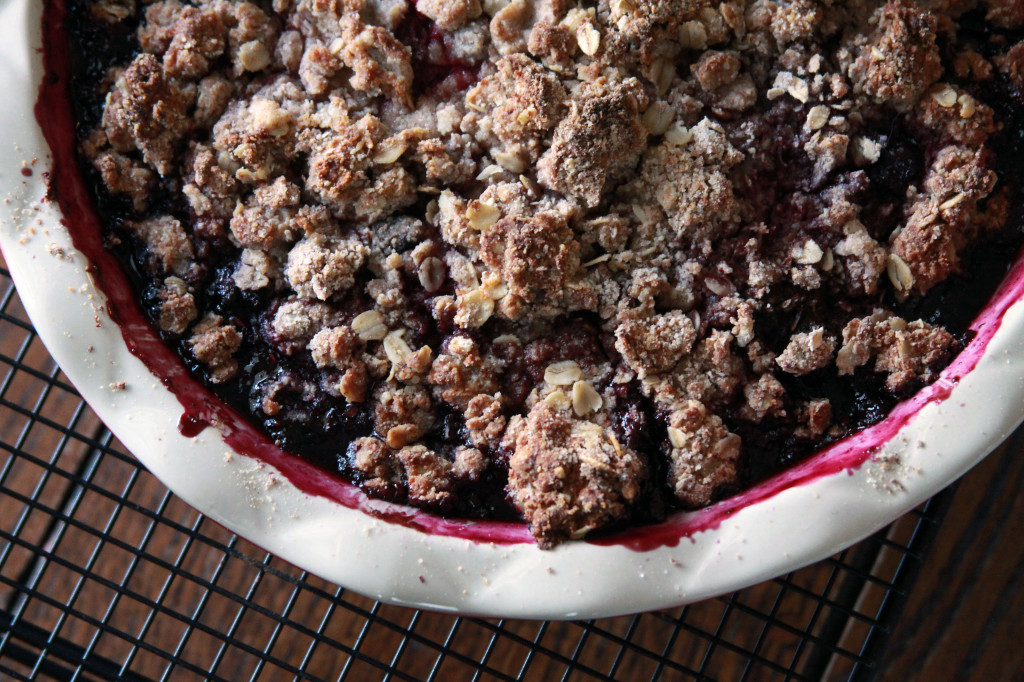 I can hardly take credit for the recipe, although I wish I could. Instead of posting it here, I would encourage you to hop on over to the blog Sprouted Kitchen to get the recipe. The recipe can be found HERE!
Happy Wednesday, friends!
Madison