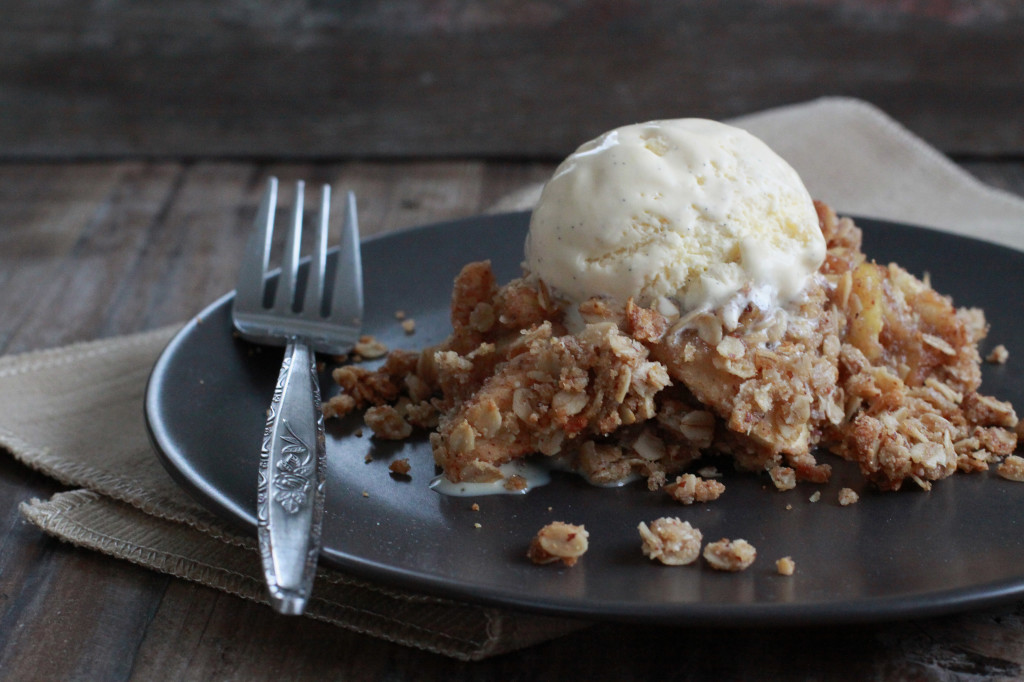 One of the most wonderful parts about moving to Minneapolis has been the fact that we are now, once again, surrounded by plenty of things to do in a city filled with people our age. While we enjoyed our time in Grinnell, it never felt like our long-term home. And while we don't know how long we will live in Minneapolis, it's a place we could easily see ourselves living for a long time. A place where we hope to develop deep friendships and really start to build a life.
I've never been a huge fan of entertaining or having people over for a meal. Perhaps it was because we didn't have much extra space and having people over always felt like a huge undertaking to make enough room for everyone to sit comfortably. Another factor might also have had something to do with the fact that I felt the need to pull out all the stops by making a meal that seemed both effortless and impressive. When your title at work is "food editor" it seems like people expect something great.
But lately we've been making it a habit to have friends over for dinner once a week, sometimes even more than that, and I absolutely love it! It's cheaper, friendlier and more casual than going out to eat at a restaurant. There's something nice about having friends into your home while managing to not go crazy preparing over-the-top dishes. When friends come over, especially on weeknights, I've been relying on dishes that are big on flavor and easy to prepare in advance: slow cooker beef stew and buttermilk biscuits, wild rice casserole with lentils and a large salad, my mom's three bean chili and cornbread. Is this the absolute best work I could do in the kitchen? Absolutely not, but I'm starting to realize that it's not really the point. It's secondary to conversation and community.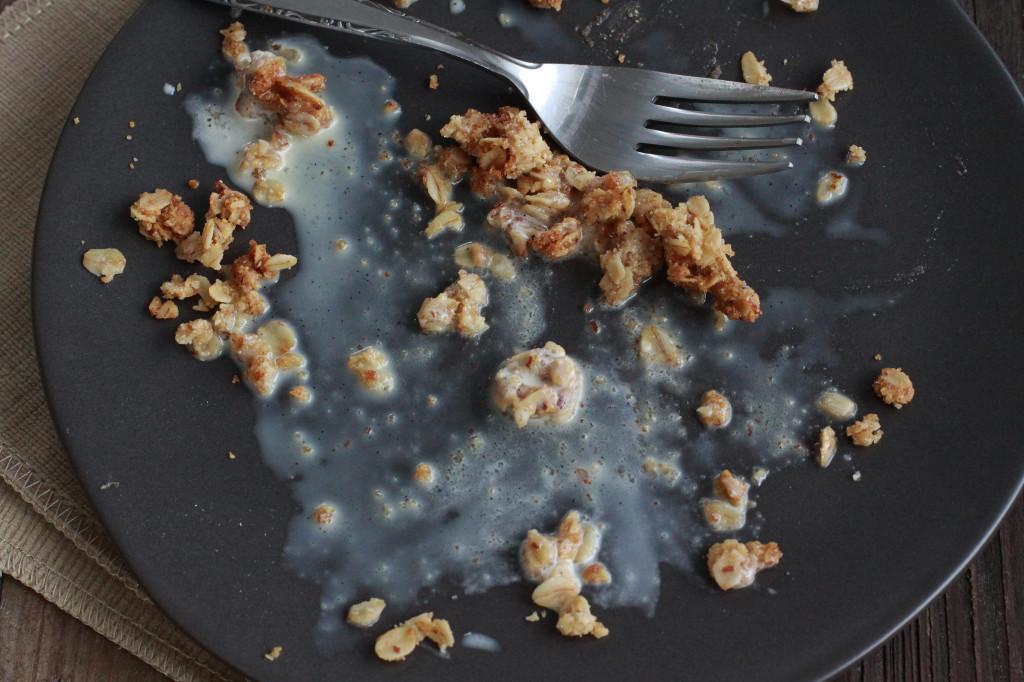 It seems wrong not to end the meal with a little something sweet when friends are over, doesn't it? And since I'm not sure my friends would all share my enthusiasm for a piece of dark chocolate and warm almond milk, I've taken to preparing fruit crisps and cobblers since they're super easy and slightly healthier than a piece of cake. The great part is you can tailor the amount of sugar to suit your tastes. I usually cut the sugar in most traditional recipes in half since the fruit is so naturally sweet and too much sugar seems to mask the fruit's flavor. Last week I made a crisp with frozen mixed berries and this week I used the apples I had on hand.
And since you never know what people are or are not eating these days, I made this crumble gluten-free to err on the safe side. I promise that even if you aren't eating gluten free (we certainly are not) you will not feel as if you are eating a sub-par version of a traditional fruit crumble. It's hearty and flavorful thanks to the almond meal used in the topper. If you can't find almond meal locally, feel free to make your own almond meal by pulsing blanched almonds in your food processor until they are finely ground, just be careful not to over-process and turn your almonds into almond butter.
Gluten-Free Apple Crumble
Makes 4 generous servings
Ingredients
*3 medium gala or granny smith apples, peeled, cored and sliced
*3 tablespoons quinoa flour or other gf flour of your choice
*1/4 cup sugar
*1/2 tablespoon lemon juice
*1/2 teaspoon cinnamon
*1/4 teaspoon nutmeg
*1/4 teaspoon salt
Crumble
*2/3 cup rolled oats (certified gf)
*1/4 cup almond meal (I buy mine at Trader Joe's)
*1/4 cup brown sugar
*4 tablespoons butter, cut into small pieces
Topping
*Gluten-free ice cream (optional)
Instructions
*Preheat oven to 350°F. In a medium bowl, combine the apples, quinoa flour, sugar, lemon juice, cinnamon, nutmeg and salt. Toss to coat evenly. Spoon into an 8×8-inch baking dish.
*In a second bowl, combine the oats, almond meal and brown sugar. Add butter to flour mixture and combine with your fingers until mixture resembles coarse crumbs. Sprinkle mixture atop apples in baking dish. Bake for 40 to 50 minutes, until the topping is golden brown and filling is slightly bubbling around the edges. If you like your apples soft and almond applesauce like (which Joe and I prefer) bake 50 minutes. If you prefer your apples to have a bit of crunch I would suggest taking the crumble out around 40 minutes.
*Cool slightly. Spoon into dishes or plates and top with ice cream, if desired.
Happy Baking!
Madison