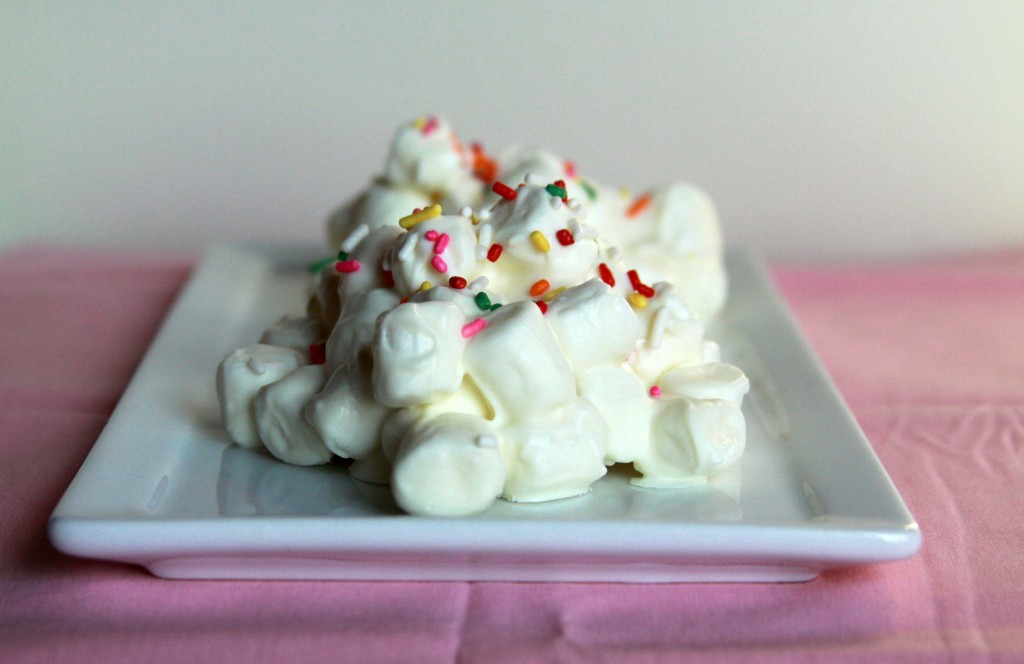 I'm guessing that sometime over the next couple of weeks you are going to find yourself in a cookie dilemma. You need to bring some type of sweet or baked good to a church, work or social gathering and waited until the last minute to figure something out. Now you find yourself debating between slice and bake cookies or running to the bakery to buy a couple dozen sweets.
If that sounds like a familiar situation, I've got another option for you. These Cloud Clusters, as I'm calling them, are incredibly easy. Okay, maybe they are embarrassingly easy. But they're also incredibly tasty and can be whipped together in 10 minutes, which is more than I can say for most of the cookie recipes on this site.
I've never been a huge fan of marshmallows unless they are roasted over a campfire. The only other exception I've found is when marshmallows are dipped in chocolate. Something about the crunchy shell of the chocolate and the soft, fluffy marshmallows underneath makes me swoon. Since these Cloud Clusters only contain two ingredients (and an optional third) that's all there is to say about these cookies: Marshmallows + white chocolate almond bark = love.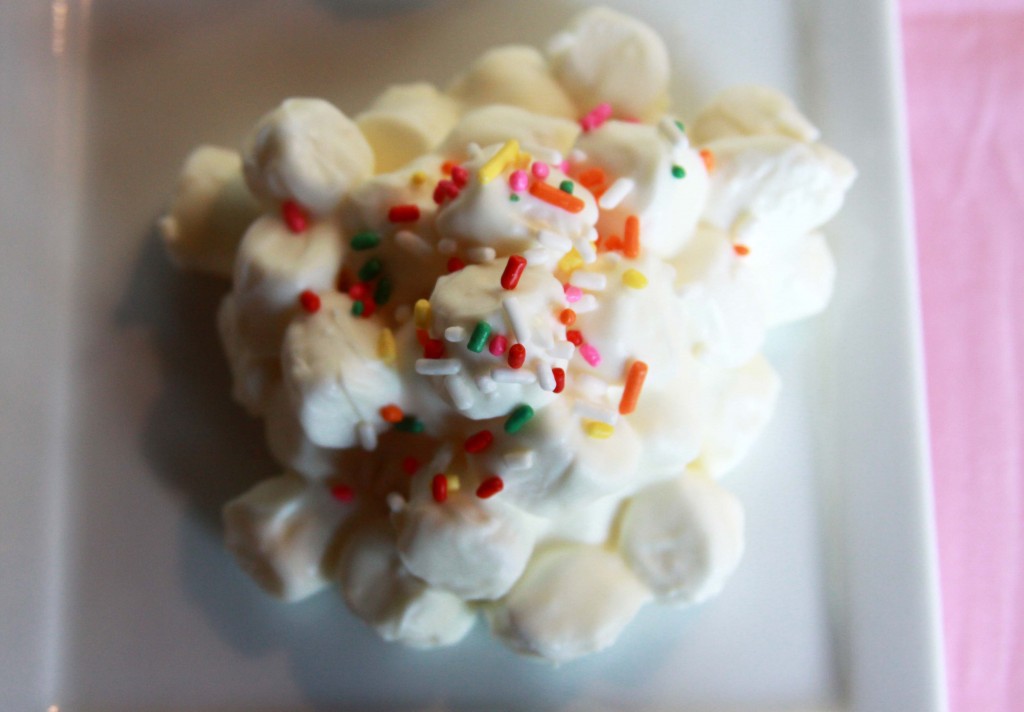 Cloud Clusters
Ingredients
*1 package vanilla almond bark (20 ounces)
*1 bag mini marshmallows (10 ounces)
*Sprinkles (optional)
Instructions
*Melt almond bark until smooth.
*Place marshmallows in a large mixing bowl and drizzle melted almond bark atop marshmallows. Stir with a rubber spatula until marshmallows are evenly coated.
*Spoon mixture by heaping spoonfulls onto waxed paper or a nonstick baking mat. Top with the sprinkles, if desired, and cool until almond bark is hardened and clusters hold together, about 10 minutes. Makes 12 to 14 clusters
Happy Baking!
Madison