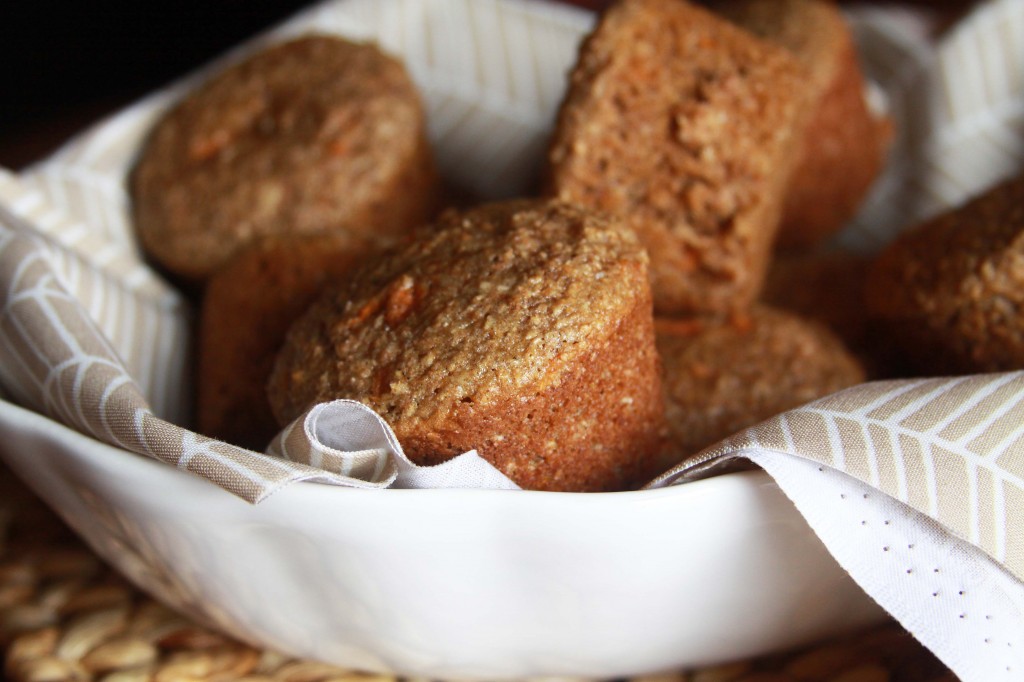 I hope you all had a wonderful Labor Day weekend! I can't believe that summer has come and gone already. Where in the world did the time go? I feel, like everyone else, that I was just looking forward to summer and kicking things off with Memorial Day weekend, and now we're getting all things fall underway. Is the rumor about Pumpkin Spice Lattes at Starbucks true, too? If so, I'm going to need the weather to cool down so I can get one in my hand asap.
Joe and I initially planned on heading to Chicago to visit his family for the weekend, but we promised ourselves that this fall we would not book ourselves silly every weekend. So in the name of relaxation and schedule management, we decided to opt for a little low-key time at home instead. Of course, we couldn't sit still for long, so we did manage to play multiple games of tennis, run errands in Des Moines, squeeze in a couple great workouts and watch way too many hours of football on Saturday afternoon.
Also on my list was doing a little baking. It's been a while since I really spent time in the kitchen baking for fun, and having a whole afternoon to play around in the kitchen felt like the ultimate luxury. A friend of mine and E&C reader, Rachel, passed along a couple recipes to me that she thought I would enjoy, and I'm seriously SO happy to have now discovered this amazing muffin recipe. Growing up, the bakery in our town delivered the best bran muffins to the local grocery store. For a while, I got addicted to eating a giant, gooey bran muffin for breakfast. Looking back, I'm sure the "oooey, gooey" part of those muffins made them rather unhealthy, but ever since then, I've had a thing for bran muffins.
It's been years since I've had a bran muffin, and I can't remember the last time I baked one at home, so when I got my hands on this recipe, I knew I had to fit it into the weekend baking lineup. I made a few tweaks to the original recipe and created two slightly different versions. The first version, Breakfast Bran Muffins with Carrots, uses half whole wheat flour and half all-purpose and vegetable oil and contains 2/3 cup of brown sugar and 1/2 cup of grated carrots. The second version, Breakfast Bran Muffins with Banana, is slightly healthier and lower in calories. It uses 100% whole wheat flour, mashed banana, coconut oil, 1/3 cup brown sugar and a little bit of Stevia for added sweetness. The texture in both recipes is fantastic, and I couldn't tell much of a difference between the muffin that uses all-purpose flour and the one that contains 100% whole wheat.
And my husband, the ultimate taste tester when it comes to the "Average Joe" set of taste buds? He loved them! In fact, he ate two the minute they came out of the oven and said he could easily eat more for breakfast or a snack as he works during the day. I made a few batches of each recipe and plan to store them in the freezer for breakfasts or snacks throughout the weeks to come.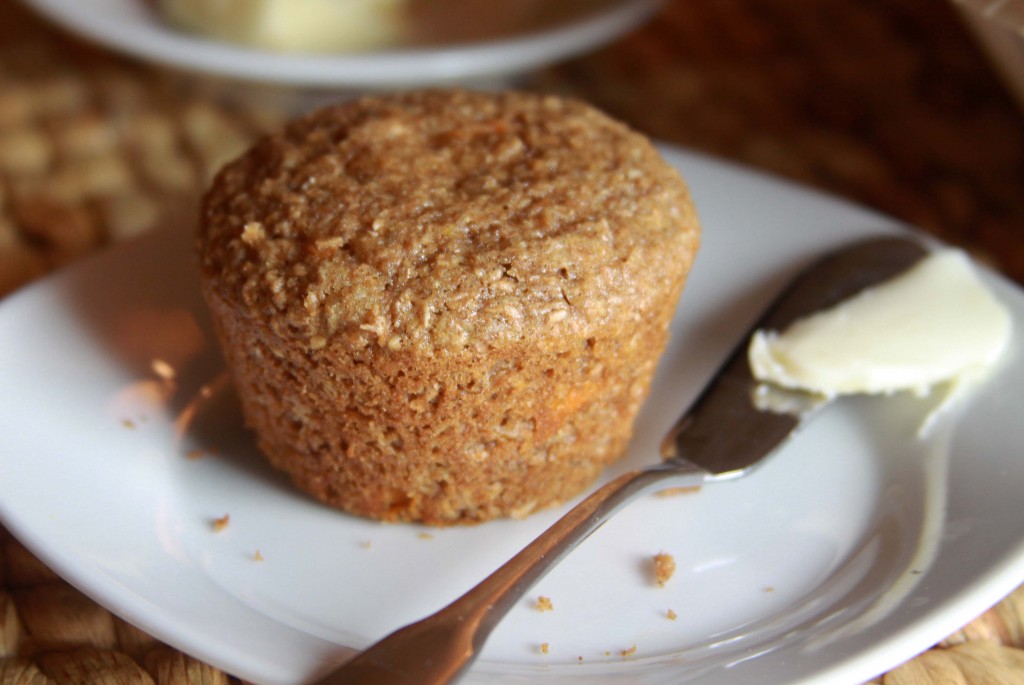 Version #1: Breakfast Bran Muffins with Carrots
Adapted slightly from AllRecipes.com
Ingredients
*1 1/2 cups wheat bran
*1 1/4 cups buttermilk
*1/3 cup vegetable oil
*1 large egg
*2/3 cup brown sugar
*1 teaspoon vanilla extract
*1/2 cup finely grated carrots
*1/2 cup whole wheat flour
*1/2 cup all-purpose flour
*1 teaspoon baking soda
*1 teaspoon baking powder
*1/2 teaspoon salt
*1 teaspoon ground cinnamon
Instructions
*Preheat oven to 375°F. Grease 12 muffin cups or line with paper liners. Set aside.
*In a large bowl, combine the wheat bran and buttermilk. Let stand for a couple minutes. Add in the oil, egg, brown sugar, vanilla and carrots and stir until just combined. Stir in remaining ingredients until combined. Spoon batter into the greased muffin cups. This should make 12 muffins and cups should be filled about 2/3 of the way full. Bake for 14 to 15 minutes. Remove from oven and cool slightly. Transfer to a wire rack to cool completely.
Nutritional Information (per 1 muffin): 168 cal., 7 g fat, 16 mg chol., 41 mg sodium, 30 g carb., 4 g fiber, 4 g protein.
Version #2: Banana Bran Muffins
Ingredients
*1 1/2 cups wheat bran
*1 1/4 cups buttermilk
*1/3 cup coconut oil
*1 large egg
*1/3 cup brown sugar
*2 packets Stevia
*1 teaspoon vanilla extract
*1 large ripe banana, mashed
*1 cup whole wheat flour
*1 teaspoon baking soda
*1 teaspoon baking powder
*1/2 teaspoon salt
Instructions
*Same as above.
Nutritional Information (per 1 muffin): 151 cal., 7 g fat, 16 mg chol., 36 mg sodium, 236 mg potassium, 23 g carb., 5 g fiber, 4 g protein
Happy Baking!
Madison