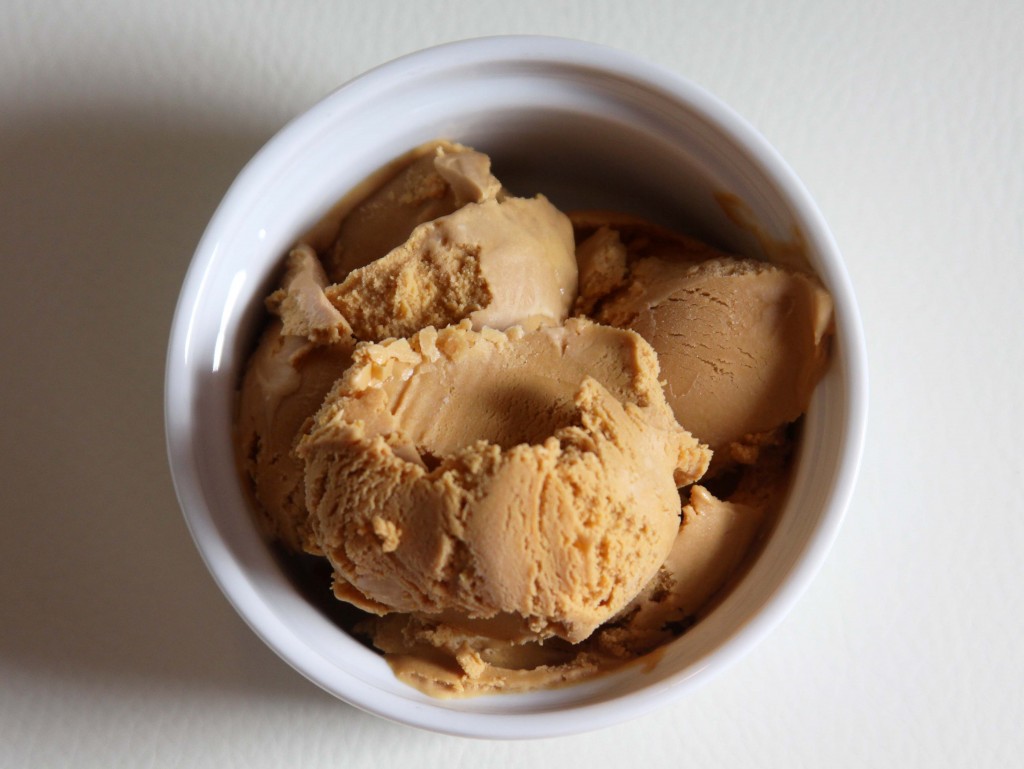 I have a handful of cold posts lined up for the week ahead, so I'm deeming this 4th of July week "Ice Cream Week" on Espresso and Cream! Posting will look a little different around here this week, but normal posting (like No Fat Talk Tuesday) will resume next week. But first, a little weekend recap…
Joe and I packed up our bags and headed to Illinois last weekend to spend some time with Amber and Jake and our adorable nephew, Baylen. Joe's parents are actually spending the entire week with Jake and Amber and arrived on Saturday afternoon, so we got to see them, too. And while it was really great to spend time with Jake, Amber, Brian and Lisa, I'll have to admit that I was really most excited about getting lots of play time with my nephew. On Saturday morning the guys went golfing and Amber and I got a workout in, along with a trip to the Farmer's Market. Amber is always coming up with new workouts and ab exercises (if you haven't checked out her blog, you can do so here!). Going to work out together was like a sweaty, relaxing trip to the spa. Other highlights included a trip to the pool and dinner out at Weber Grill, one of Jake and Amber's favorite places to eat.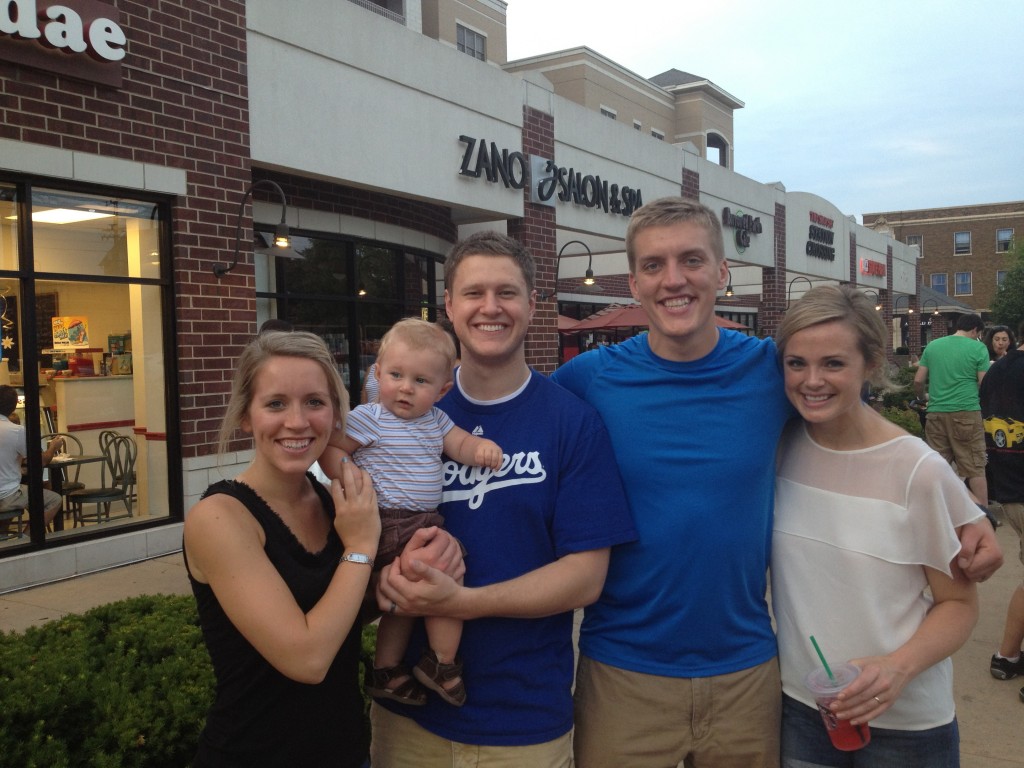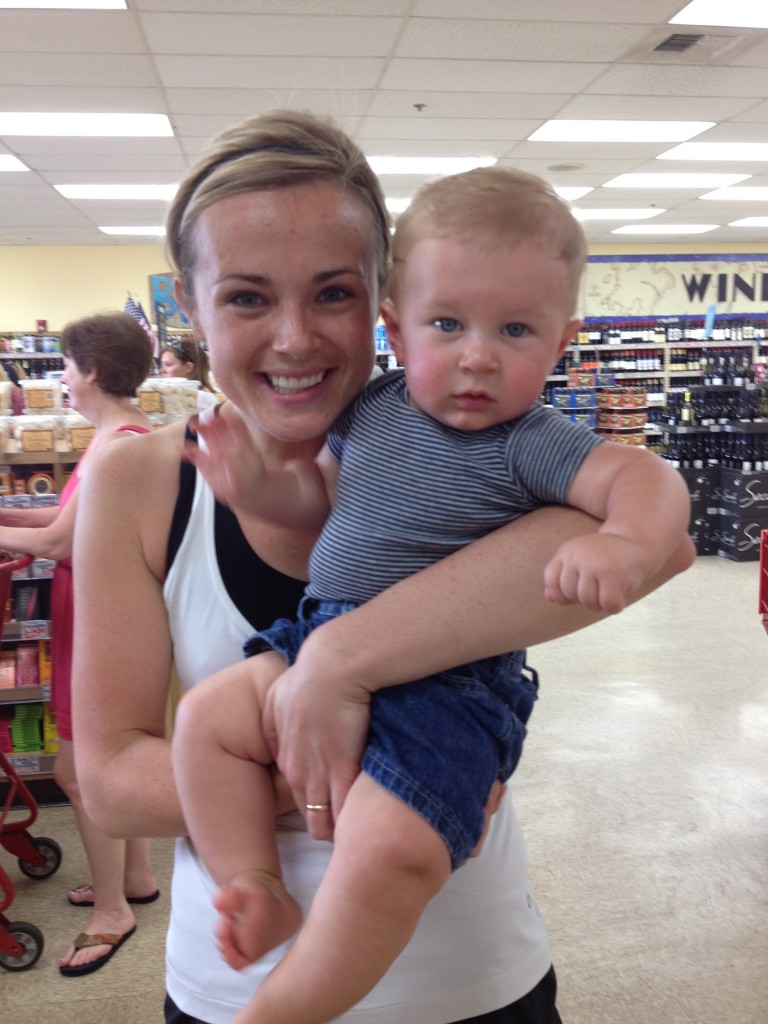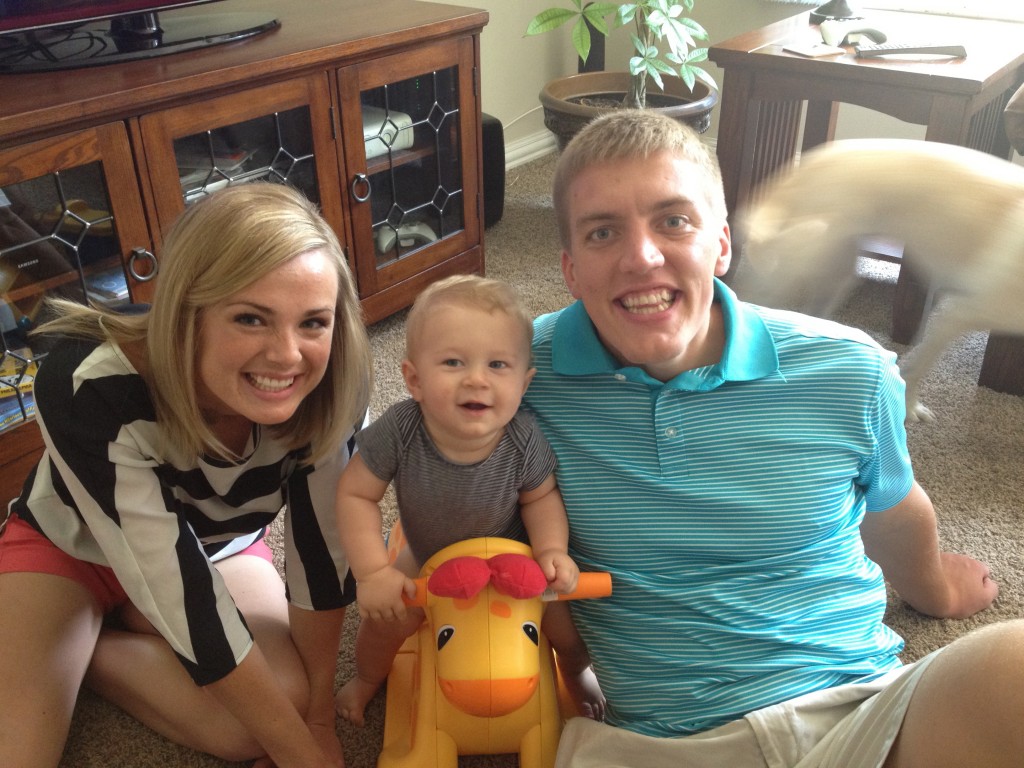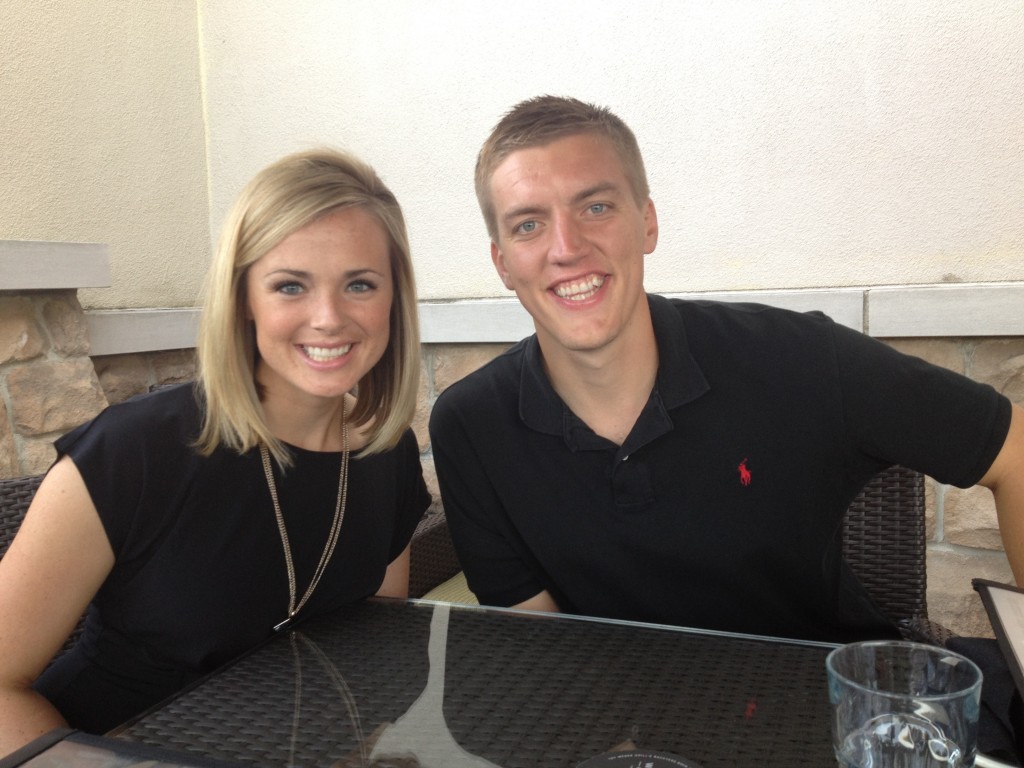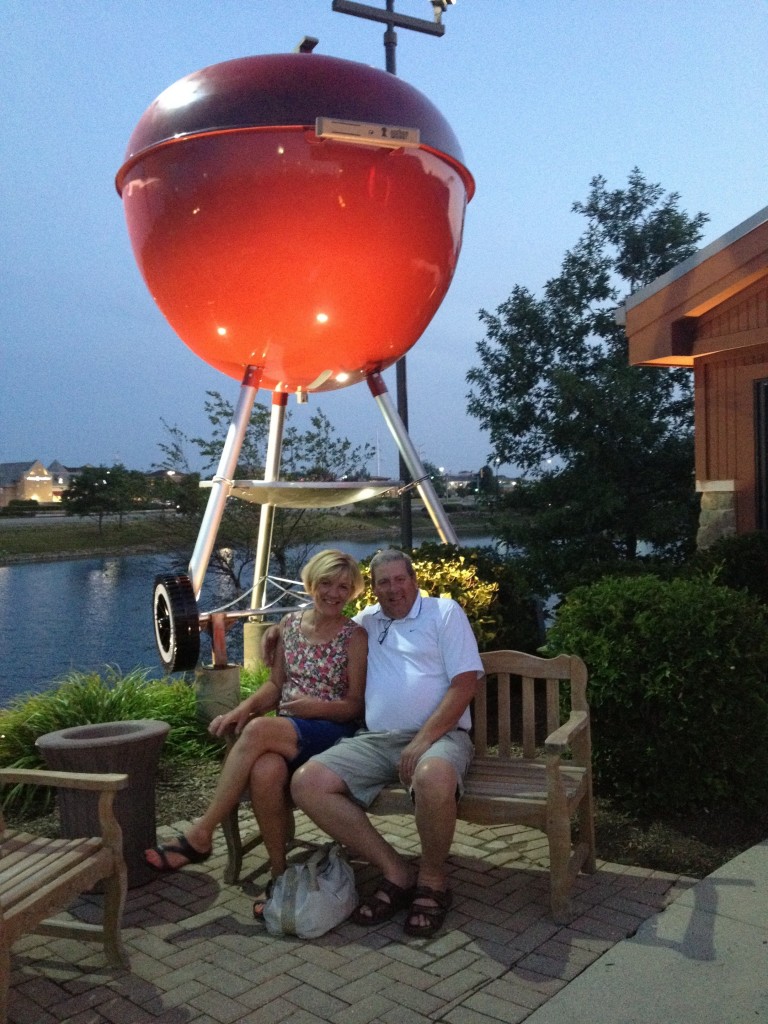 Last week's ultra-hot temperatures prompted me to pull out the ice cream maker for the first time since last fall.  Every time I make ice cream, I wonder why I don't do so more often, since it's such a fun and creative process. Unlike baking, you're free to experiment and adapt recipes easily depending on your taste preferences. One you master your base recipe, swirling add-ins and incorporating new flavors is a breeze. In the past year, my go-to book for ice cream making has been Jeni's Splendid Ice Creams At Home. Jeni's book is beautiful and full of amazingly creative flavors, as well as the basics, including a handful of different chocolate variations and a base vanilla recipe that is perfect for experimenting with your own combinations and flavors. It's such a beautiful book. And, as I've mentioned before, it the ice cream gets it's creamy texture from a mixture of cornstarch and cream cheese instead of egg yolks, which I love.
A word of caution to those who are making this amazing salted caramel ice cream: Jeni uses a dry caramelization method to make the caramel, which means putting the sugar dry into the saucepan and melting it over medium high heat until it's amber in color. This process goes much quicker than caramel-making with the addition of water, which is a huge plus, but you need to keep an eye on it as it cooks on the stovetop. The color will quickly turn from white to dark amber, and even burn, if you don't watch it closely. Since Joe and I like things on the not as sweet side, I let the caramel get pretty deep in color, giving the ice cream a slightly burnt flavor that we thought was great. But if you're feeding a group that might not like a distinct flavor like that quite as much, I would suggest not browning the caramel quite as much.
Salted Caramel Ice Cream from Jeni's Splendid Ice Creams at Home
Ingredients
*2 cups whole milk
*1 tablespoon plus 1 teaspoon corn starch
*1 1/2 ounces cream cheese, softened
*1/2 teaspoon fine sea salt
*1 1/4 cups heavy cream
*2 tablespoons light corn syrup
*2/3 cup sugar
*2 teaspoons vanilla extract
Instructions
*PREP: Mix about 2 tablespoons of the milk with the cornstarch in a small bowl to make a smooth slurry. Whisk the cream cheese and salt in a medium bowl until smooth. Mix the cream with the corn syrup in a measuring cup with a spout.
* Heat the sugar in a 4-quart saucepan over medium heat until it is melted and golden amber in color. Remove from the heat and, stirring constantly, slowly add a bit of the cream and corn syrup mixture to the caramel: It will fizzle, pop, and spurt. Stir until well combined, then add a little more and stir. Keep adding the cream a little at a time until all of it is incorporated.
*Return the pan to medium-high heat and add the milk. Bring to a rolling boil and boil for 4 minutes. Remove from the heat and gradually whisk in the cornstarch slurry.
*Bring back to a boil over medium-high and cook, stirring with a heatproof spatula until slightly thickened, about 1 minute. Remove from the heat. If any caramel flecks remain, pour the mixture through a sieve.
*Transfer the mixture to a bowl and refrigerate until completely cold, preferably overnight.
*Pour into an electric ice cream maker and freeze according to manufacturer's instructions. Transfer to a sealable container and store in the freezer until firm, at least 4 hours.
Happy Cooking!
Madison