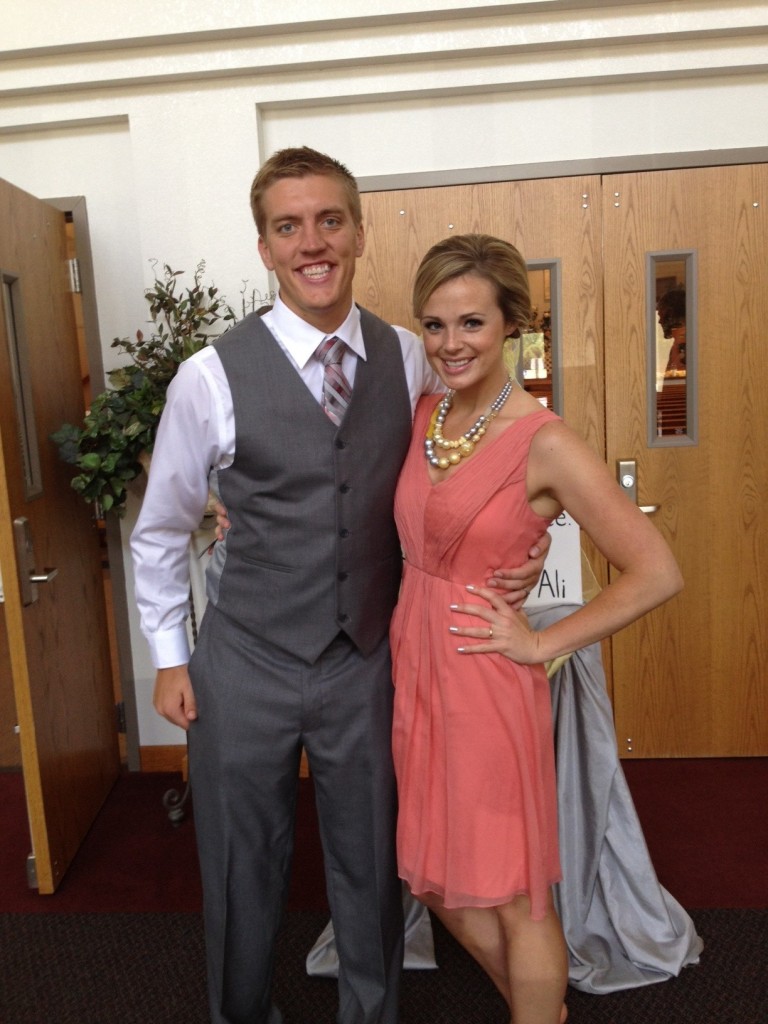 Joe and I just returned back from Kansas City after spending a weekend celebrating Joe's brother, Jason, as he married his new wife, Ali! It was such a beautiful long weekend celebrating a truly amazing couple. I couldn't imagine a couple better suited for one another, and being able to be a part of their special day was an honor.
Ali had the fun idea to let all the bridesmaids pick their own dresses, as long as the were in a shade of coral, so we all ended up with dresses we loved and enjoyed wearing. I found this amazing little dress at J. Crew. It was the perfect dress for the 100 degree day! And how adorable are those little flower girls below? This is the second year in a row that they've been flower girls – this year, and last year at our wedding!
Now we're back at home and ready for the week to begin. I've got to log off so I can catch up with the Bachelorette season finale. Team Jef!