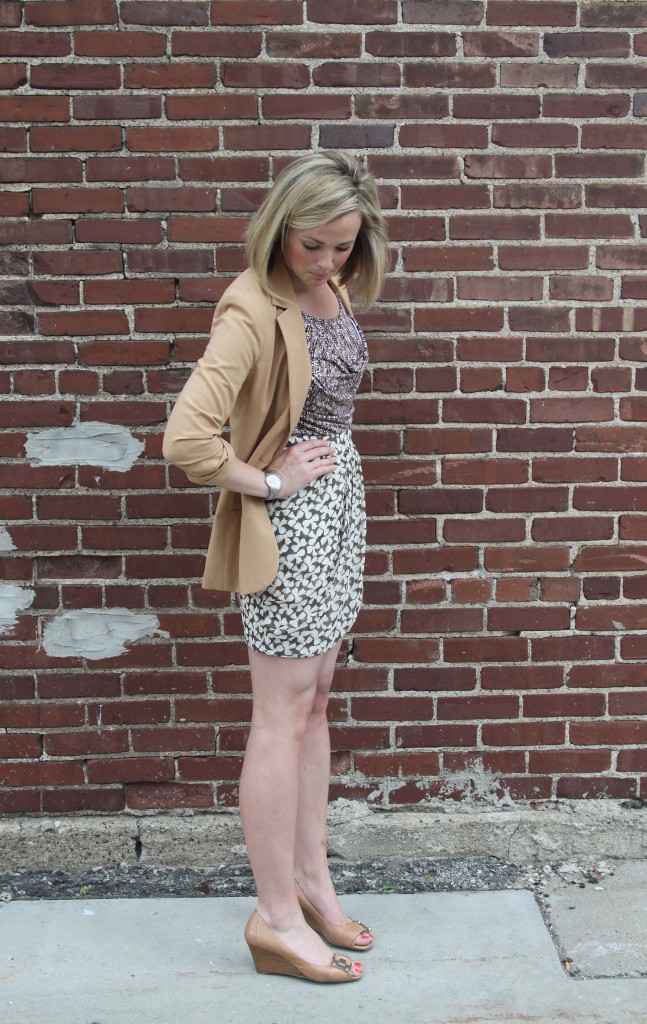 I've never really noticed before, but it turns out that our back alley is a fashion blogger's dream. I think someone who enjoys taking outfit photos more than I do (and has more fashion sense) should move into our apartment just for the endless backdrops. I can't believe last weekend was the first time I noticed it!
Joe and I headed up to Minneapolis two weeks ago for Jason and Ali's graduation. Typically, I wear gym shorts or sweats in the car if we have a long road trip in front of us, but since we had plans to meet up with friends when we got there, I decided to dress things up a little more than usual. I'm still not sold on this blazer, since it's a bit big and a tad longer than I would like it to be, but I do love a mis-matched pattern here and there. This skirt and top is my absolute favorite way to wear patterns that don't seem to go together.
Other notes: After editing these photos, I committed myself to using self-tanning lotion more often. My legs are white enough to scare everyone away!