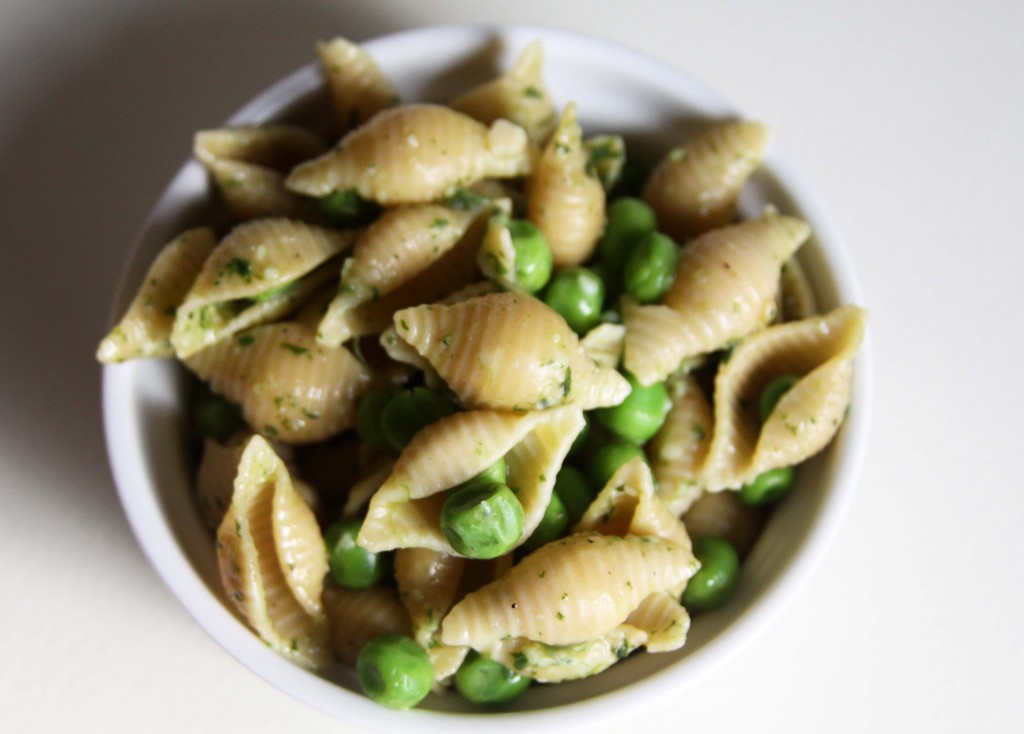 Last weekend Joe and I had our friends Mike and Krista, and their adorable baby girl Ella, over for dinner. Too many times in the past, I've gotten in the bad habit of going all out when making a meal for friends, spending way more money than I had intended and busting our budget. But lately, I've been trying to keep a better eye on what I spend when we entertain and try to come up with creative ways to feed a group without making any expensive purchases.
Although I really like spinach, I find that I rarely make it through an entire bag of spinach in a week. Most of the time I end up freezing the extra leaves before they go bad for use in smoothies, but last week I decided to do things a little differently. Instead of purchasing basil for my pesto (I killed the basil I was trying to grow), I decided to add bright green color with spinach instead. Of course, the spinach doesn't add the zing and flavor that fresh basil adds to pesto, but it is a great way to add nutrition and flavor to a pasta salad with something you probably already have on hand in your kitchen.
The rest of the menu I served was equally scaled-back and frugal, without sacrificing flavor. Here's a look at what I served:
Starter: Romaine Salad with Avocado, Tomato and Poppy Seed-Balsamic Vinaigrette
Entree: Dijon Pork Tenderloin, Buttered Fresh Green Beans, Pasta Salad with Peas and Spinach Pesto and Parmesan-Peppercorn Focaccia (purchased)
Dessert: Chocolate Pie (recipe to come!)
How do you all handle dinner parties or having friends over to eat? Do you go all-out? Or do you try to work it into your regular weekly budget?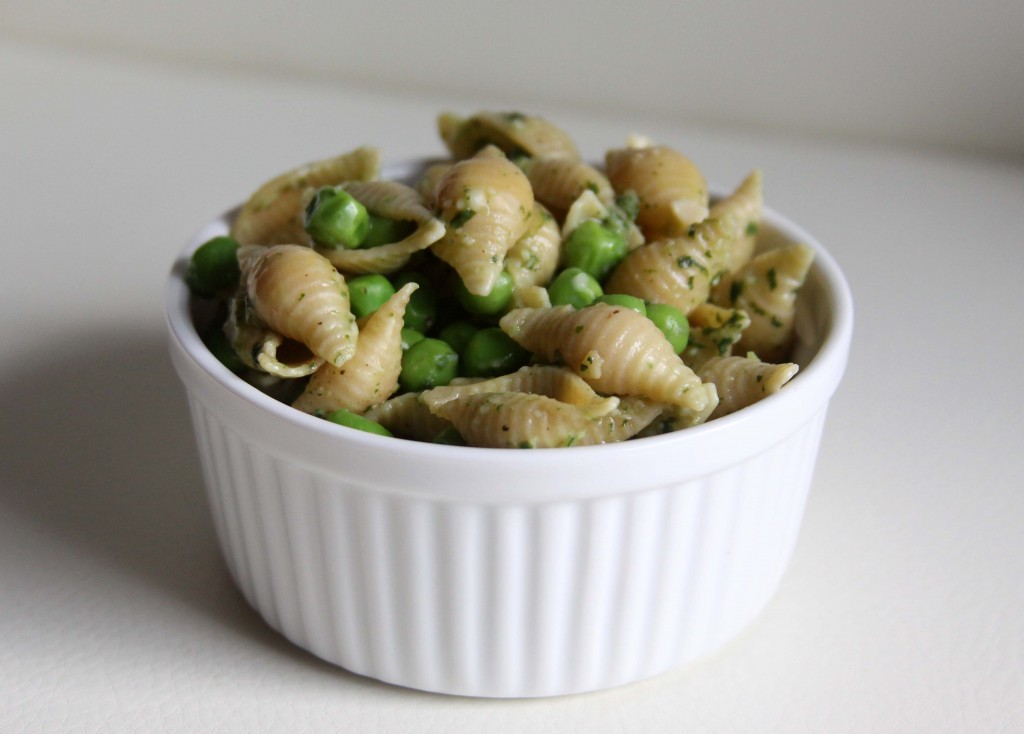 Pasta Salad with Peas and Spinach Pesto
Ingredients
*2 cups medium shell pasta, cooked according to package directions and rinsed in cold water
*1 cup frozen sweet peas, de-thawed
*1/2 cup extra virgin olive oil
*1/4 cup grated Parmesan cheese
*2 handfuls baby spinach leaves
*Kosher salt and ground black pepper
Instructions
*In a bowl, combine the pasta and peas. Set aside.
*In a food processor or blender, combine the olive oil, Parmesan and spinach. Blend until almost smooth. Season to taste with salt and ground black pepper. Drizzle mixture over the peas and pesto and toss to coat.
Happy Cooking!
Madison