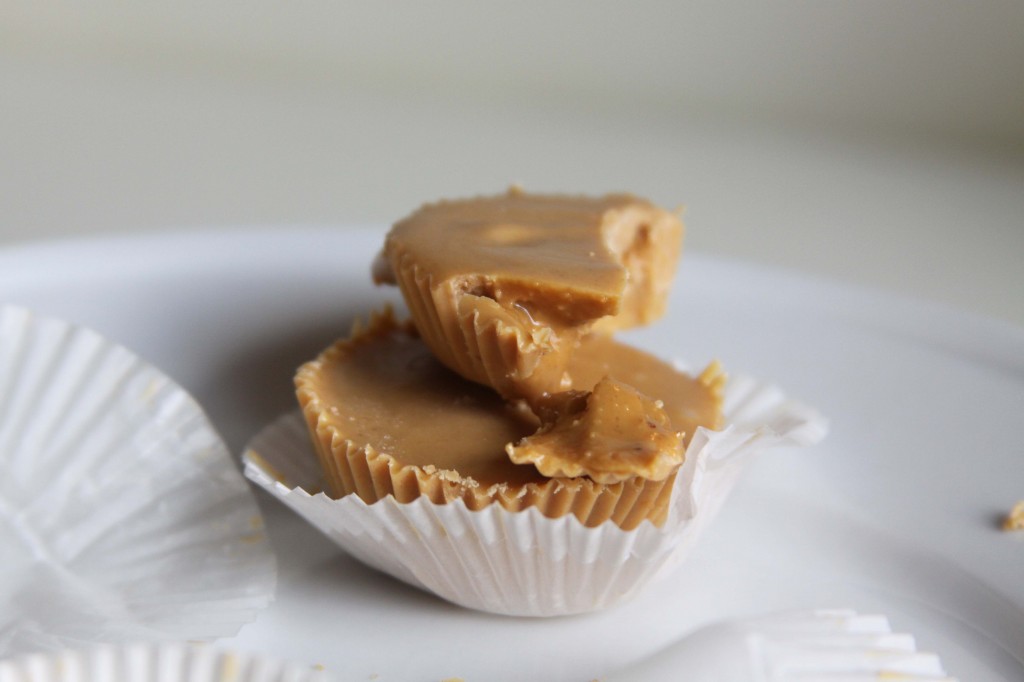 If you know one thing about my eating habits, it's probably the fact that I'm a die-hard peanut butter lover. Honestly, I'm slightly embarrassed to admit how much peanut butter I eat each day. Almost every morning I have at least 2 tablespoons of creamy natural peanut butter (only salt and peanuts, please!) in my oatmeal and there's usually another tablespoon consumed throughout the day, alongside apples or atop some Greek yogurt. So I guess it's not really a surprise that I fell head over heels for these double peanut butter cups.
Perhaps since there are only three very basic ingredients in this recipe, it shouldn't really count as a true recipe. It's more just an idea or suggestion. But I've found that these little beauties are pretty much perfection and satisfy my sweet tooth in a portion-controlled way. I've had a bag stored in our refrigerator for over a week, and find that when served alongside a cup of decaf coffee, they make the perfect little dessert.
Of course, if you don't have peanut butter chips on hand, you could substitute dark, milk or white chocolate. And if you're allergic or adverse to peanut butter, try subbing in some almond butter, sunflower seed butter or even fruit preserves. My mind is going crazy with the possibilities! Dark chocolate and almond butter, white chocolate and raspberry, milk chocolate and caramel. Mmmm. You get the idea.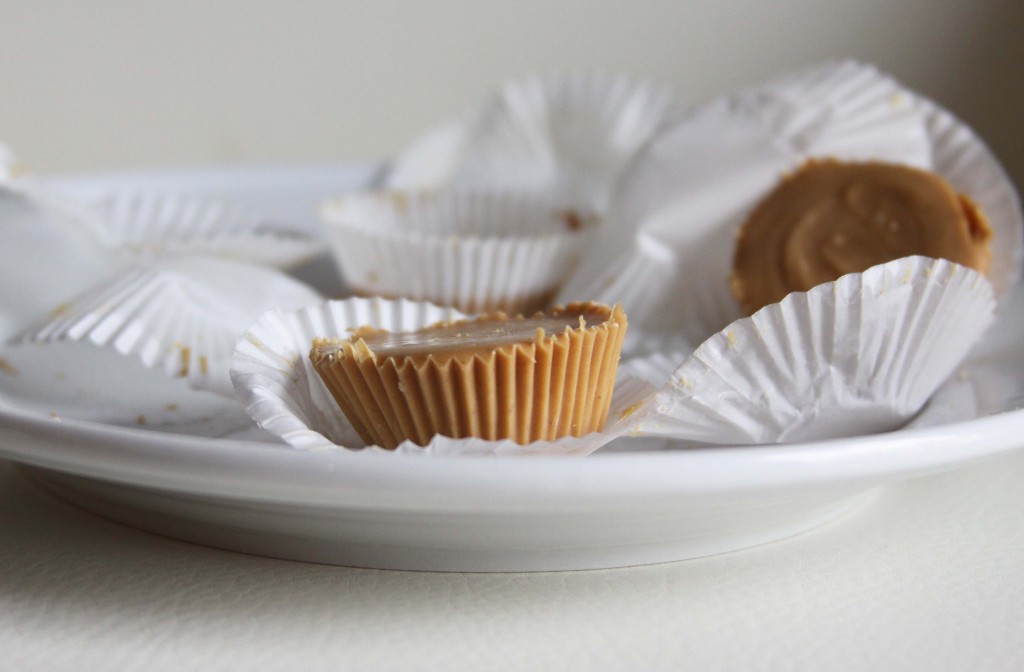 Double Peanut Butter Cups
Ingredients
*2 cups peanut butter flavored baking chips (I like Reeses' Brand)
*1 tablespoon vegetable or canola oil
*1/2 cup natural creamy peanut butter
Instructions
*In a small saucepan over low heat, melt the peanut butter chips, stirring frequently. When the chips are almost completely melted, add in the vegetable or canola oil and stir until well combined and smooth. This should help the mixture take on a creamier consistency.
*Line 12 mini muffin cups with mini paper liners. Place a small spoonful of the melted peanut butter chip mixture into the bottom of each up. With a brush or your finger, spread the mixture slightly up the sides of the liners. Place a small dollop of peanut butter into the center of each. Top with the remaining melted chip mixture . Cool in the refrigerator until set. Store in the refrigerator until ready to eat.
Happy Baking!
Madison