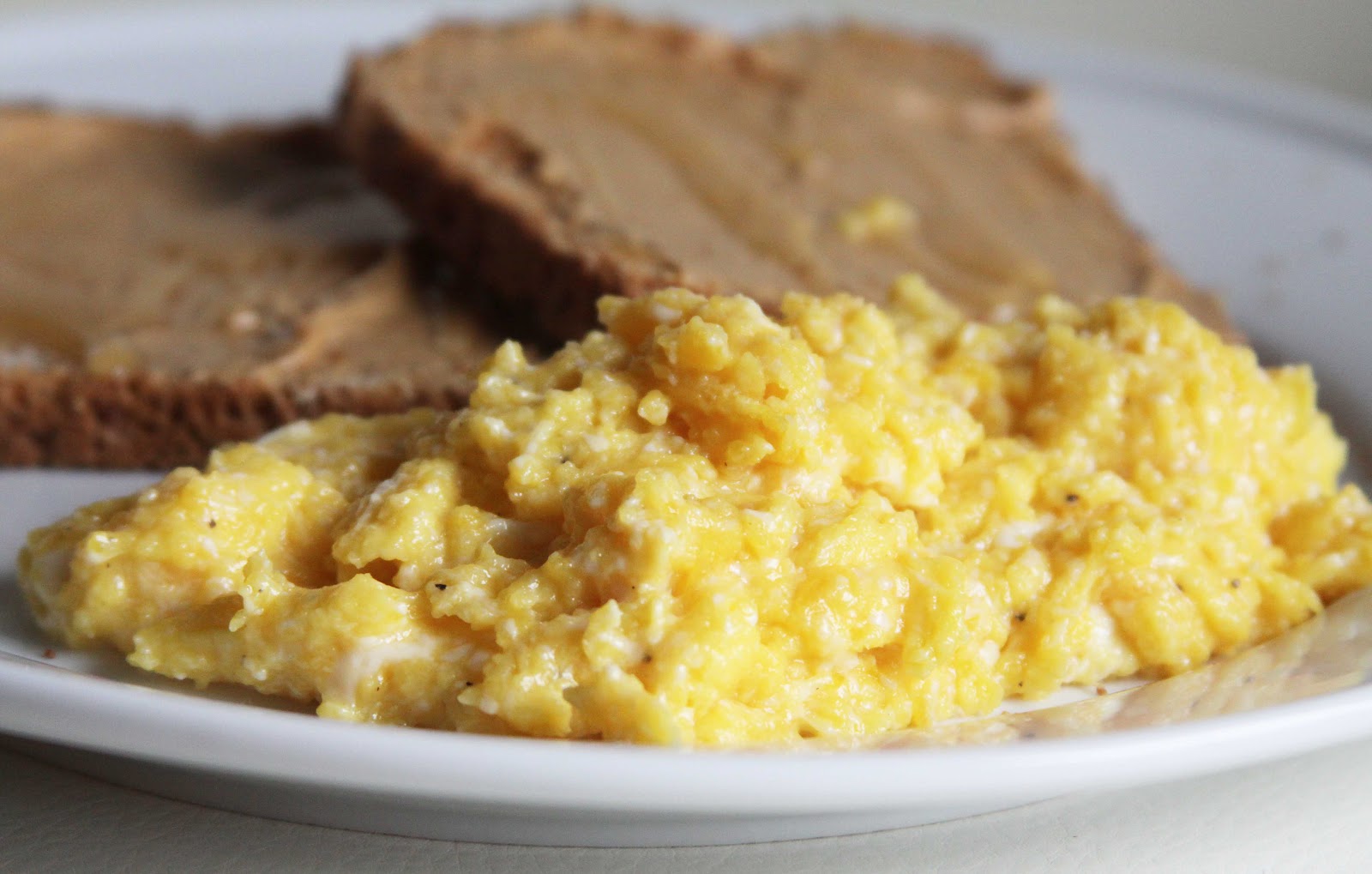 Some of you may have already dismissed this post because of the title alone, and I can't say I really blame you. A recipe for scrambled eggs? Really? Yes. Please let me explain.
Last Christmas my mom made scrambled eggs for brunch. They took forever to cook and we were starving, but since she was so excited about the method I figured I would see her out. Turns out the eggs lived up to the hype and were well worth the wait. It was at that moment that I realized I've been making scrambled eggs all wrong.
In the past my method would go as follows: head the pan to medium-high, melt some butter, whisk together eggs and a little milk, salt and pepper, add eggs to very hot skillet and scoot them around a couple times with a spatula until they were cooked. Of course, this method works OK. The eggs are cooked and uniform, but hardly anything special.
The secret to fluffy, creamy eggs is to cook them low and slow. In fact, the whole process reminds me a bit of caramelizing onions. It takes a while, but the results are stellar. Instead of heating up the skillet to medium-high heat, start by heating it to medium while melting the butter, then reducing the heat to low after adding the eggs. Continuously moving the slow-cooking eggs around the pan (one source said to imitate a snow plow scooping snow) is the true labor of love. It requires constant attention by the cook and takes somewhere between 8 and 12 minutes total. Although I'll admit I sometimes resort to my old method when time is short, this is my go-to way to cook eggs when I have the time to really do it right.
Am I new to this revelation? Or are any of you as surprised as I was?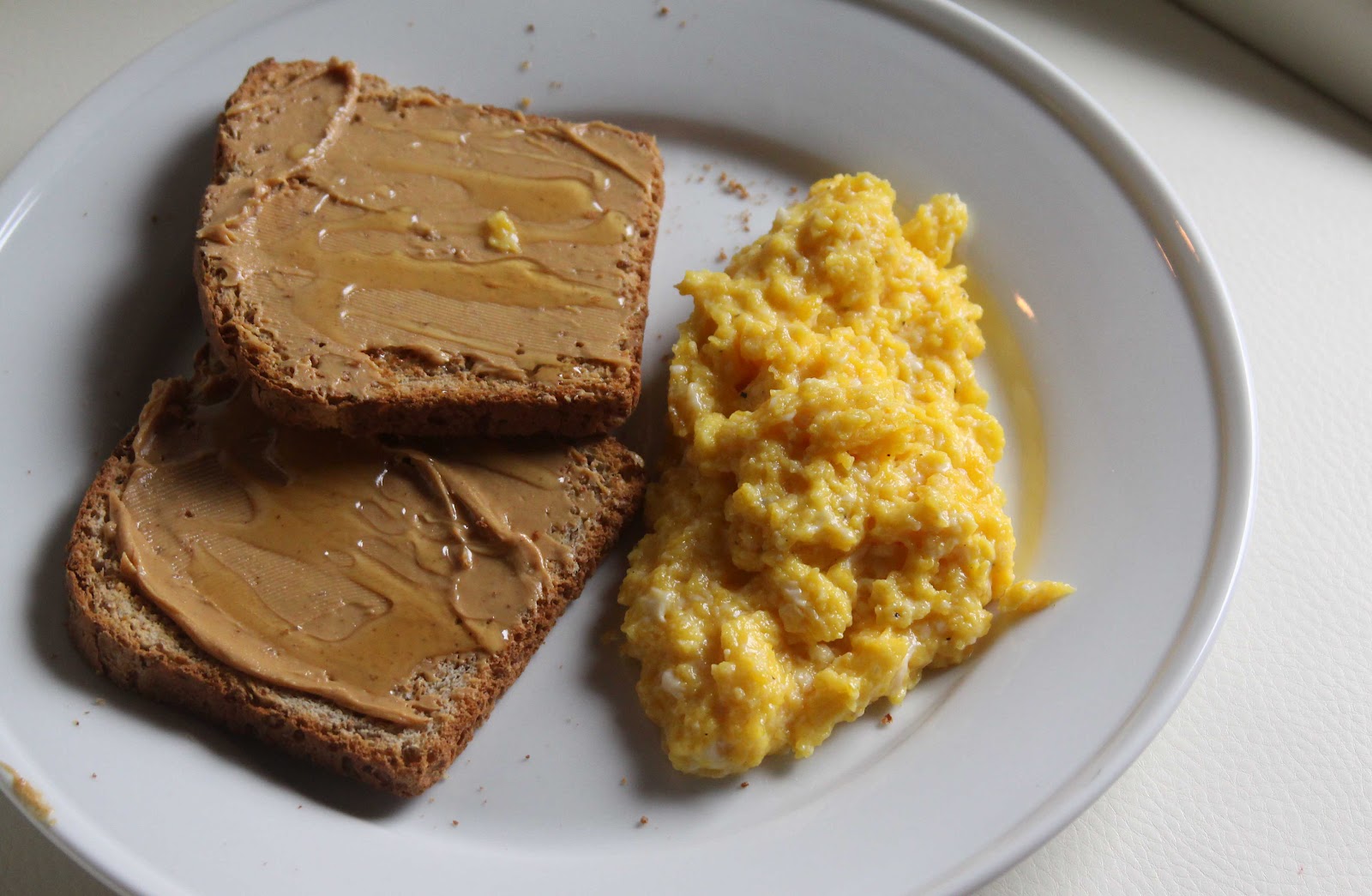 Perfect Scrambled Eggs
Serves 1 Hungry Husband
Ingredients
*1/2 tablespoon butter 
*4 large eggs, lightly beaten
*1 tablespoon milk
*1/4 teaspoon salt
*1/8 teaspoon ground black pepper
Instructions
*In a large nonstick skillet over medium heat, melt the butter. Meanwhile, in a small bowl, whisk t ogether the eggs, milk, salt and ground black pepper.
*Once butter is melted and slightly browned, reduce heat to low. Add egg mixture to the skillet.
*Using a rubber spatula, stir eggs constantly, not allowing any one part of the egg to cook on the skillet for too long. The idea is to cook the eggs low and slow, which prevents large curds of egg and results in an ultra creamy texture. This process requires patience, so give it the time it requires. It may take 10 to 12 minutes total.
*Continue to cook the eggs until they are cooked through bust still slightly moist and glisten slightly. Remove from heat and serve immediately.
Happy Cooking!
Madison