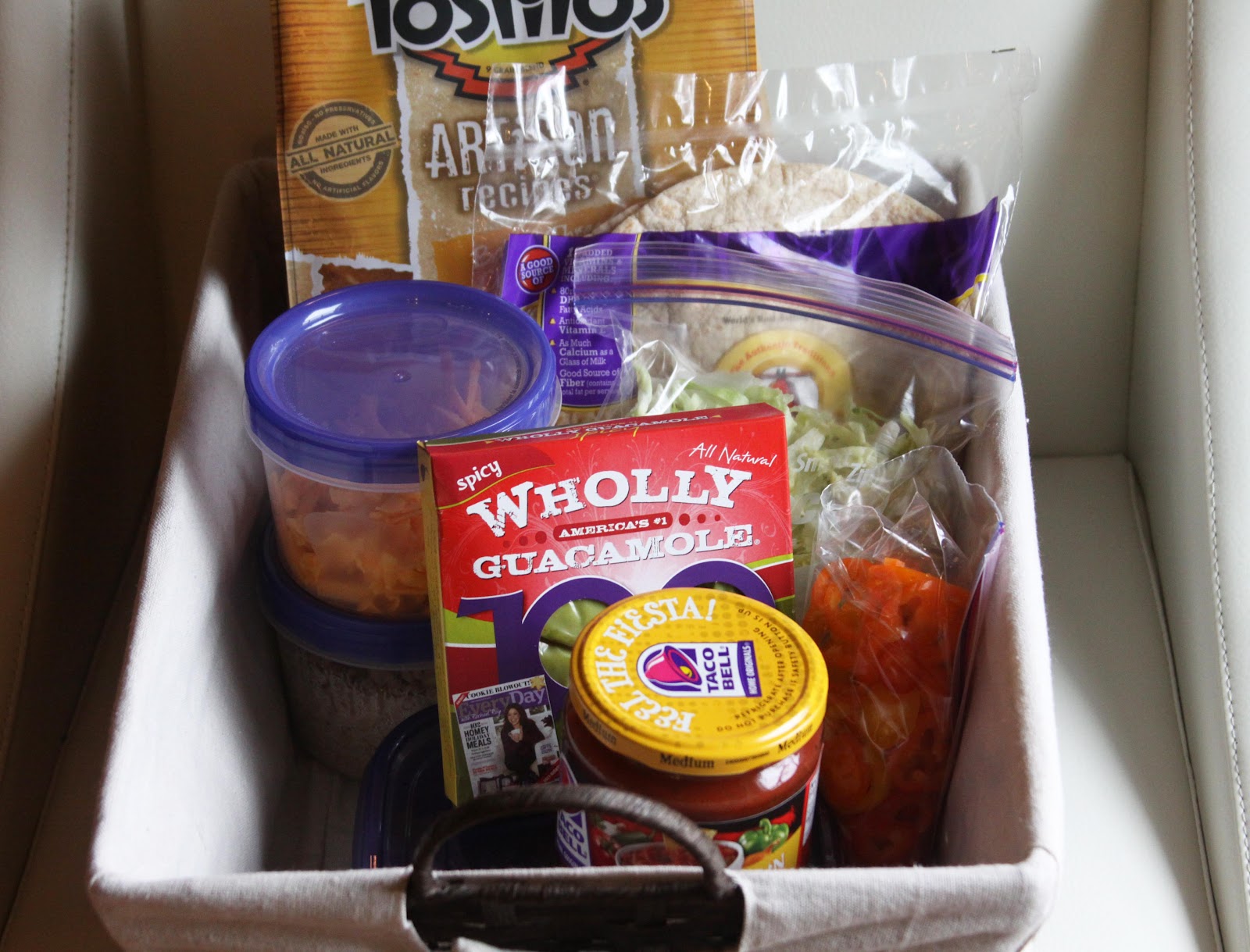 Happy Friday, all! And happy (almost) Cinco de Mayo!
When it comes to ideas, inspiration and education, The Kitchn is one of my favorite food websites. A while back, I saw this adorable idea for a "New Baby Taco Box". The idea being that you can bring this all-in-one box to parents of a new baby. It was perfect timing, since friends of ours had just had a new baby. What really drew me in was the fact that the taco box would transport ingredients easily and didn't require that the parents eat the meal right that minute. Instead, the ingredients could be assembled any time within the next day or two. Plus, who doesn't love tacos?
Here's a breakdown of what was in my taco box. You could easily customize this to fit your family's needs and likes/dislikes.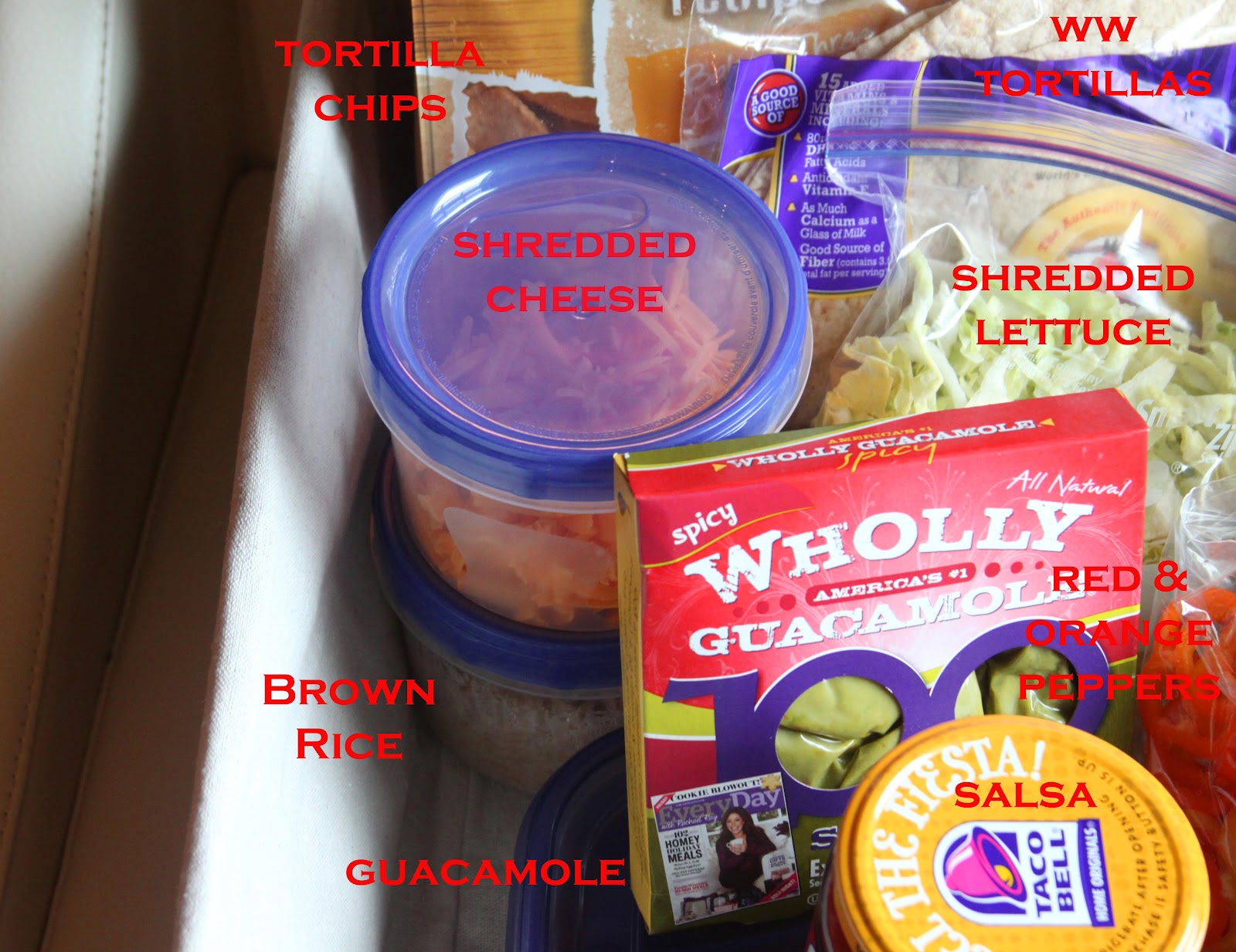 It appears that I forgot to label the ground beef, which is nestled below the salsa and guacamole. Unless the family you're bringing the box to is vegetarian, don't forget the ground beef or shredded chicken.
A few other notes:
-I found the basket for $8 at Walmart. You could easily use a wooden box, round basket or a disposable gift bag, but I liked the nice leave-behind element of a pretty basket lined with fabric.
-Make sure you buy new disposable containers. I guess this is up to your discretion, but the idea of bringing food over in used Gladware gave me the creeps.
-If you're short on time, like I was, don't feel bad about getting a little help from pre-made items like packaged guacamole or jarred salsa. Trust me, the parents won't mind.
No new babies in your life? Don't let that stop you! Bring a taco box over to game night with friends or as a get-well gift for someone who is recovering from a sickness or surgery. Or perhaps for a college student in your life who is studying for finals. I think we can all agree to love tacos no matter the occasion.
What do you bring over to parents who have just had a baby?
Madison