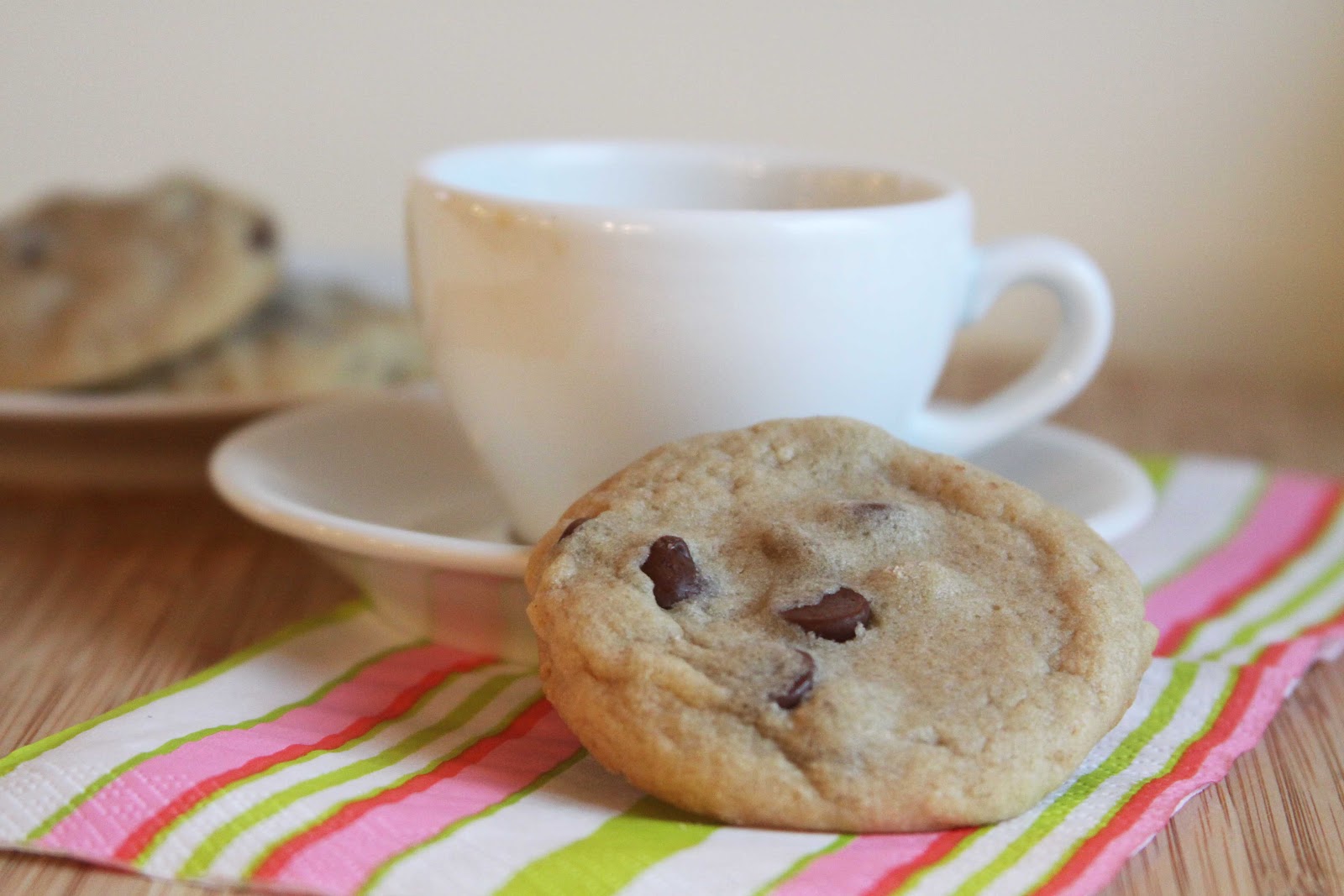 A couple weeks ago, a co-worker of mine (Hi, Janet!) brought in an assortment of cookies. Usually, I try to avoid the baked goods at work, since it seems like there is always something you could munch on, but for some reason those cookies were calling my name. I couldn't resist.
I ate one. Oohed and aahhed my way through the entire thing. Then took another cookie home to share with Joe. Oh course, he was equally impressed, which meant I needed to get the recipe from Janet.
Here's the thing about these cookies: they sort of taste like they are from a package – in a really good way. Do any of you remember those Chips Ahoy Chewy Chocolate Chip Cookies? I used to eat them in high school without shame. And these cookies taste like a much better version of them.
So what's the secret?
Crisco and margarine. A little cringe-worthy if you ask me, but since these cookies taste so good, I'm willing to overlook it just this once. And I have a feeling you will, too.
Happy Friday, all!
P.S. – It's not too late to enter the Keep It Sweet Desserts Giveaway. You can enter until 10 p.m. Sunday night. Winner will be announced on Monday.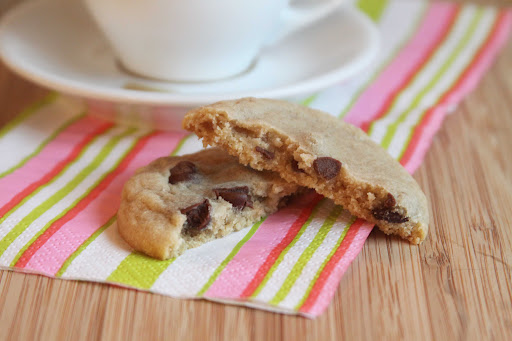 Soft and Chewy Chocolate Chip Cookies
Ingredients
*2/3 cup Crisco
*1 1/2 sticks margarine
*1 cup brown sugar
*1 cup granulated sugar
*2 large eggs
*2 teaspoons vanilla extract
*1 teaspoon baking soda
*1/2 teaspoon salt
*3 1/2 cups all-purpose flour
*1 1/2 cups milk chocolate chips
Instructions
*Preheat oven to 350°F. Line two baking sheets with parchment paper or lightly grease with nonstick cooking spray. Set aside .
*With an electric mixer, cream together the crisco and margarine for 1 to 2 minutes or until smooth and creamy. Add in the sugars and beat another 1 to 2 minutes until mixture is light and fluffy. Add in the eggs, one at a time, beating after each addition until just incorporated. Beat in the vanilla.
*In a bowl, mix together the baking soda, salt and flour. Add the dry ingredients to the butter mixture, beating until just combined. Stir in the chocolate chips by hand.
*Form dough into cookies with heaping tablespoons. Roll between your hands to form a smooth ball. Flatten each ball just slightly with the back of your hand.
*Bake cookies for 8 to 10 minutes. The tops of the cookies should still be slightly glossy and soft looking. Allow cookies to rest on the baking sheet for an additional 3 to 5 minutes. Transfer to a wire rack to cool completely. Makes 2 1/2 dozen cookies
Happy Baking!
Madison