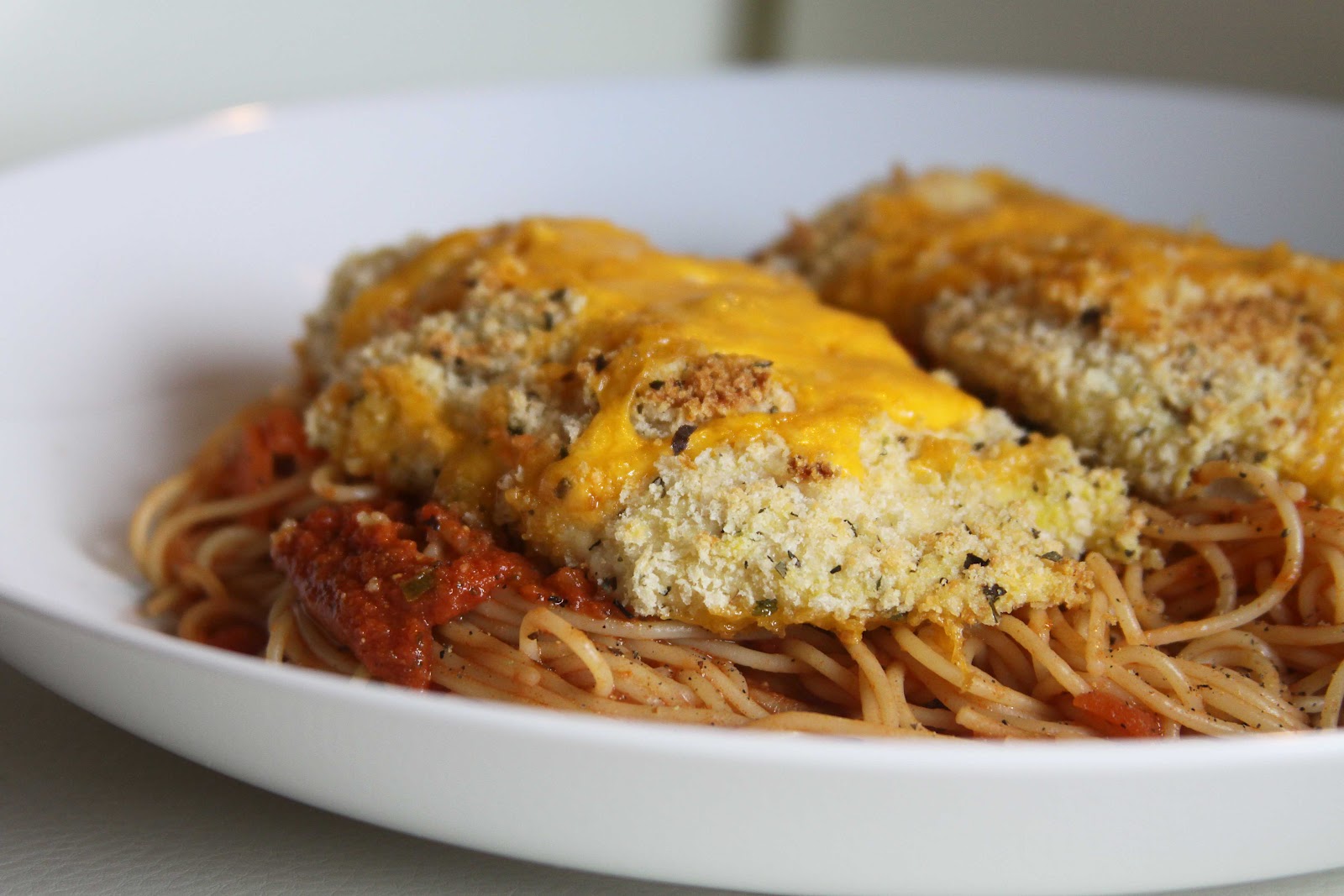 Last weekend
when Joe and I were in Idaho
visiting my family, we stopped by Great Harvest to pick up some bread for the weekend. Like Joe and me, my family loves Great Harvest bread because it tastes, well, like bread is supposed to taste. I could go on and on about their bread, but I'll spare you the details and tell you to get yourself to a location near you. 
Up until six months ago, Des Moines had two Great Harvest locations. Sadly, they both closed within a couple of months, leaving Joe and I devastated. Naturally, when we were in Idaho, we picked up three loaves of bread to take home with us and store in the freezer, two loaves of Dakota and one loaf of their Garlic Cheddar Bread. Joe loves that bread so much that he asked me to create a meal on Monday night that revolved around the bread. 
Initially, I suggested pork tenderloin and broccoli. Evidently, that's not what Joe had in mind, because when I suggested that, his face dropped a little and he said, "I was thinking something more like Italian. Specifically, Chicken Parmesan." 
It's not often that Joe actually makes a specific meal request, so when he does, I try to accommodate. Chicken Parm has been made in our house in the past (
my fried gluten-free version here
) but for this version, I wanted something more. A crispier, lighter Chicken Parmesan was what I had in mind, and the results of this panko-Parmesan baked version didn't disappoint. I loved that I didn't have to mess-up the stove top with grease and oil from frying and the fact that it was ultra-easy to prepare in the oven. And Joe? Well he just loved the way it tasted. 
Family cooks: Do you allow your family members/significant others to make meal requests? Or do they just take what you make? 
Baked Chicken Parmesan
Ingredients
*1 tablespoon olive oil 
*1 1/2 cups panko (Japanese bread crumbs)
*1/2 cup grated Parmesan cheese
*1/4 teaspoon salt
*1/4 teaspoon ground black pepper
*1/8 teaspoon garlic powder
*1 teaspoon dried Italian seasoning
*2 large eggs, lightly beaten
*2 boneless, skinless chicken breasts
*1/2 cup grated sharp cheddar cheese or mozzarella cheese 
*2 cups purchased marinara sauce
*4 servings angel hair pasta, cooked according to package directions
Instructions
*Preheat oven to 375°F. Lightly grease a 13×9-inch baking pan with the 1 tablespoon olive oil. Set aside.
*In a shallow bowl, combine the panko, Parmesan, salt, pepper, garlic powder and Italian seasoning. Mix to combine.
*Place the beaten eggs in a second bowl.
*Slice the chicken breasts each in half widthwise to form four thin chicken breasts. Dip each chicken breast in the egg mixture to coat, followed by the panko mixture. Transfer coated chicken breasts to the prepared baking pan. Bake chicken in the oven for 25 minutes, until the chicken is cooked through and the coating is crispy. Top the chicken with the shredded cheese. Switch oven to broil and continue to cook for 1 to 2 minutes more, until cheese is melted and bubbly.
*Toss the prepared pasta with some of the marinara sauce in a large saucepan and heat over medium heat on the stove top. Divide the pasta among four plates or bowls and top each portion with one of the chicken breasts. Finish with additional marinara sauce, if desired, and grated Parmesan cheese. Makes 4 servings
Happy Cooking!
Madison