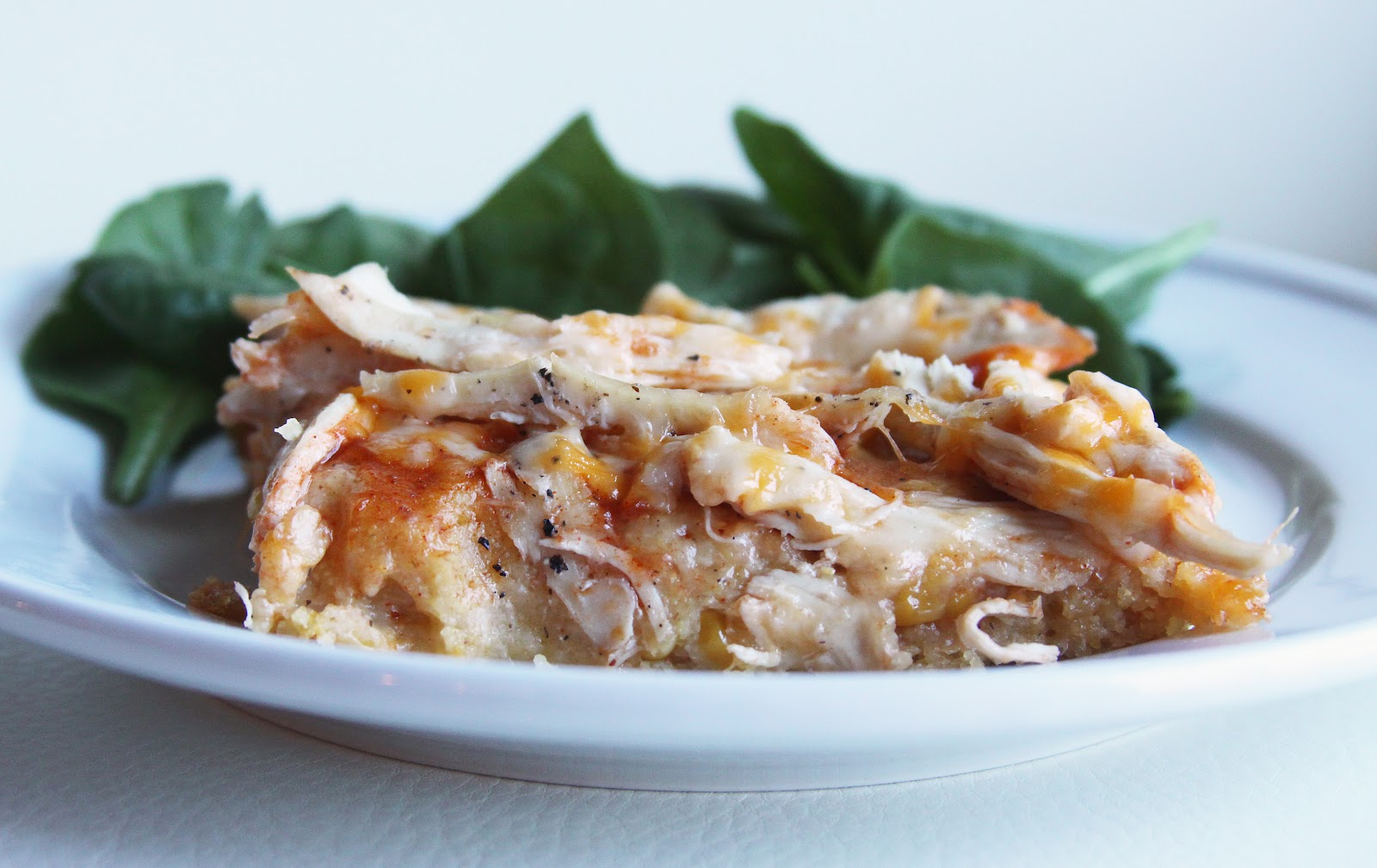 Being someone who loves to cook, I didn't anticipate the stress that would come from having to prepare a meal for our little family every night. Before Joey and I got married, dinner used to be the meal I used to round out my day. If I had eaten a lot of fruit for breakfast and lunch, I would choose whole grains and veggies for dinner. And if I was low on protein earlier in the day, dinner would be based around something like beans or a veggie burger. 
But now that I live with a guy who likes a good square meal on the table each night, it's not quite so simple. Meal planning must not be in my DNA because I find the task of finding new weeknight recipes that are quick, simple and healthy a bit of a chore. Anyone with me?
Most weekends when I'm looking for recipes for the week ahead I go to Cooking Light magazine. Their recipes are health conscious, easy to prepare and don't require a host of expensive ingredients. And for someone who is
watching their grocery budget
that's a major bonus.
I made this Tamale Casserole from Cooking Light for dinner a couple weeks ago and it received rave reviews from Joe. Since he loves casseroles, I searched out a healthier casserole recipe that I could easily make vegetarian. Although the recipe calls for putting chicken atop the entire dish, I left off the chicken on about a third of the pan so I could enjoy it, too.
This dish is dense, flavorful and reheats well the next day as leftovers. And if you make the chicken breasts ahead of time, it comes together in no time at all. While the original recipe called for an entire can of enchilada sauce, I cut it back to a half cup since it seemed like an entire can would make the dish soggy. But if enchilada sauce is your thing, feel free to add more than the half cup I call for. 
Do any of you feel the stress when planning meals for your family during the week? What's your solution?
Tamale Casserole
Adapted slightly from Cooking Light 2010
Ingredients
*1 cup shredded Mexican cheese blend
*1/3 cup fat free milk
*1/4 cup egg substitute
*1 teaspoon ground cumin
*1/8 tsp. ground red pepper
*1 (14 3/4-ounce) can cream-style corn
*1 (8.5-ounce) box corn muffin mix (I used Jiffy brand)
*1 (4-ounce) can chopped green chiles, drained 
*1/2 cup enchilada sauce
*2 cups shredded cooked chicken breast
*1/2 cup fat-free sour cream (optional, we didn't use it)
Instructions
*Preheat oven to 400°F. Lightly grease a 13×9-inch baking pan with nonstick cooking spray. Set aside. 
*In a bowl, combine 1/4 cup of the cheese, the milk, egg substitute, cumin, red pepper, cream-style corn and corn muffin mix. Bake for 15 minutes or until set. 
*Remove dish from oven. Pierce the surface liberally with a fork. Pour enchilada sauce on top. Top with the shredded chicken breast and the remaining cheese. Bake for 15 minutes more. Remove from oven and cool for 5 minutes. Cut into squares. Makes 8 servings
Happy Cooking!
Madison