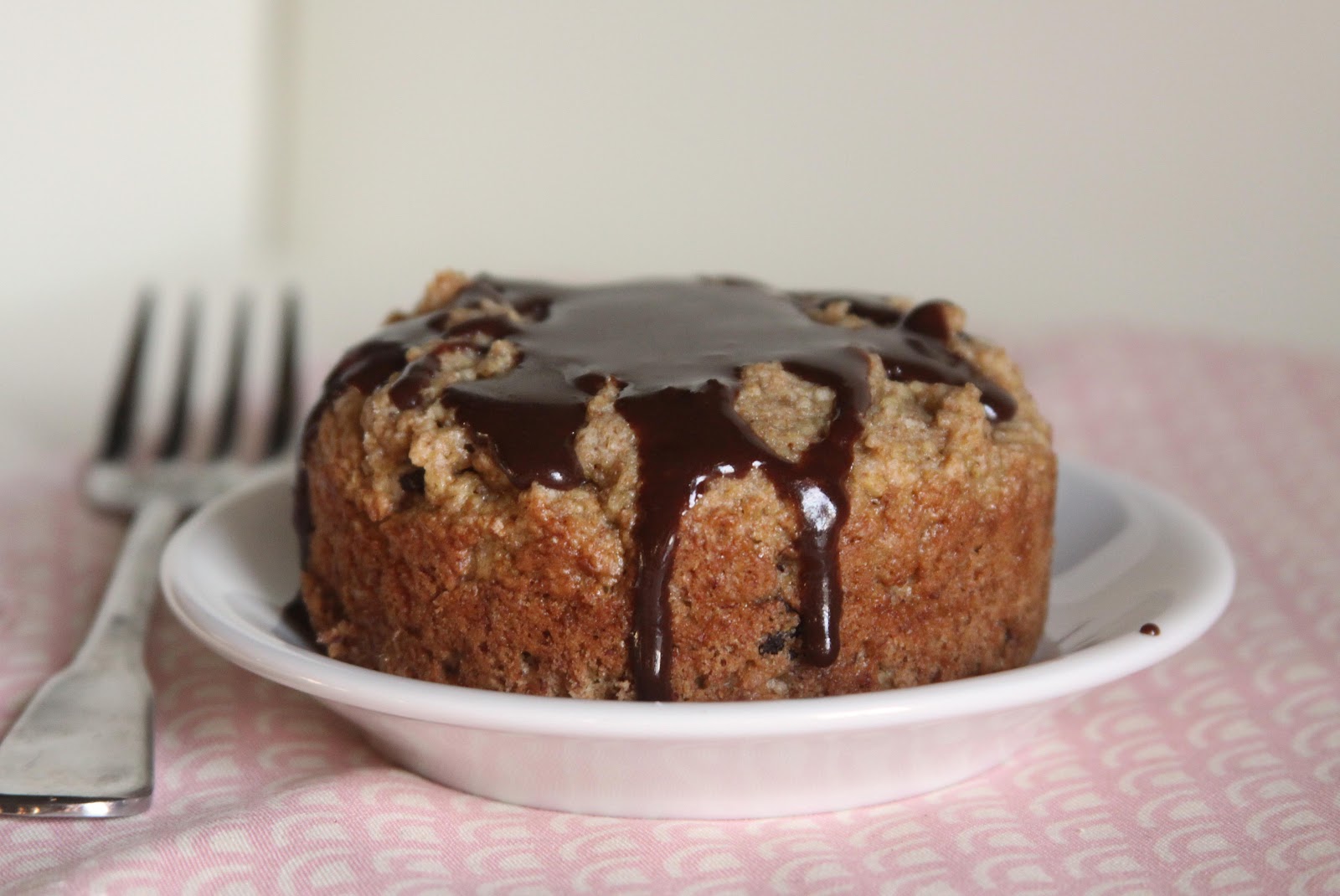 Are you in the 'I need something sweet after dinner' club with me? Even if it's nothing big, just a piece of chocolate or a mug of diet hot chocolate, I have to have a little something for dinner to feel complete. Other times, I crave something more substantial, like a cookie or ice cream. Or, in this case, a pizookie.
I was first introduced to the concept of a pizookie by Fitnessista, who has an undying love for these chocolate chip cookies baked up pizza/cake style. And now I totally understand why. Thick and gooey chocolate chip cookies? What's not to love.
But since my craving for pizookies struck during the middle of the week (not typically the day I choose to indulge in a decadent dessert), I decided to get a little creative and make the pizookies you saw in last week's post a little healthier and less guilt-inducing. So what did I do? Here's the rundown:
-Used 100% whole wheat flour
-Used Egg Beaters in place of regular eggs
-Cut back the sugar by half and used a mashed banana instead
-Reduced the butter from 8 tablespoons to 4 tablespoons
The results were fantastic! Although Joey was pretty skeptical when I told him I had made a healthy dessert, he was a believer at first bite. Keep in mind, these do taste healthy and don't taste like a typical cookie (they are more muffin-like), but this dessert really hit the spot on a Thursday night. I baked these in 4-inch ramekins from Target, but keep in mind that a serving is for 1/2 a pizookie. Not to worry, the serving is still pretty substantial and it's a great reason to sit down with your loved on and share a dessert together.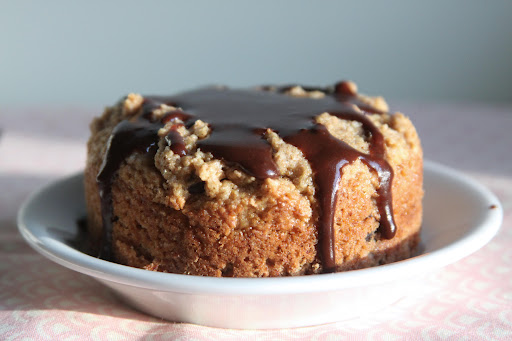 Healthier Whole Wheat Pizookie
Ingredients
*1 1/2 cups whole wheat four
*1/2 teaspoon baking soda
*1/4 tsp. salt
*1/2 tsp. ground cinnamon
*1/2 cup granulated sugar
*4 tablespoons unsalted butter, softened
*1 medium banana, mashed
*1/4 cup liquid egg whites (Egg Beaters) or 1 large egg, lightly beaten
*1/4 cup dark chocolate chips or chopped dark chocolate pieces
Instructions
*Preheat oven to 350°F. Lightly grease four (4 inch) oven-going ramekins (I am guessing the jumbo muffin cups would work just as well). Set aside.
*In a small bowl, combine the flour, baking soda, salt and cinnamon. In a second bowl, combine the sugar, butter, banana and liquid egg whites. Beat until well combined.
*Add the wet ingredients to the dry ingredients. Stir until just combined. Stir in the chocolate pieces.
*Divide batter among the four greased ramekins and bake for 18 to 21 minutes, until the edges are set and the center is just lightly soft. Remove from oven. Cool slightly. Drizzle with chocolate syrup, if desired, and enjoy warm.
Nutrition Facts per serving: 220 cal., 8 g fat (4.8 g saturated fat), 16 mg chol., 36 g carbohydrate, 17 g sugar, 3.5 g dietary fiber, 4 g protein