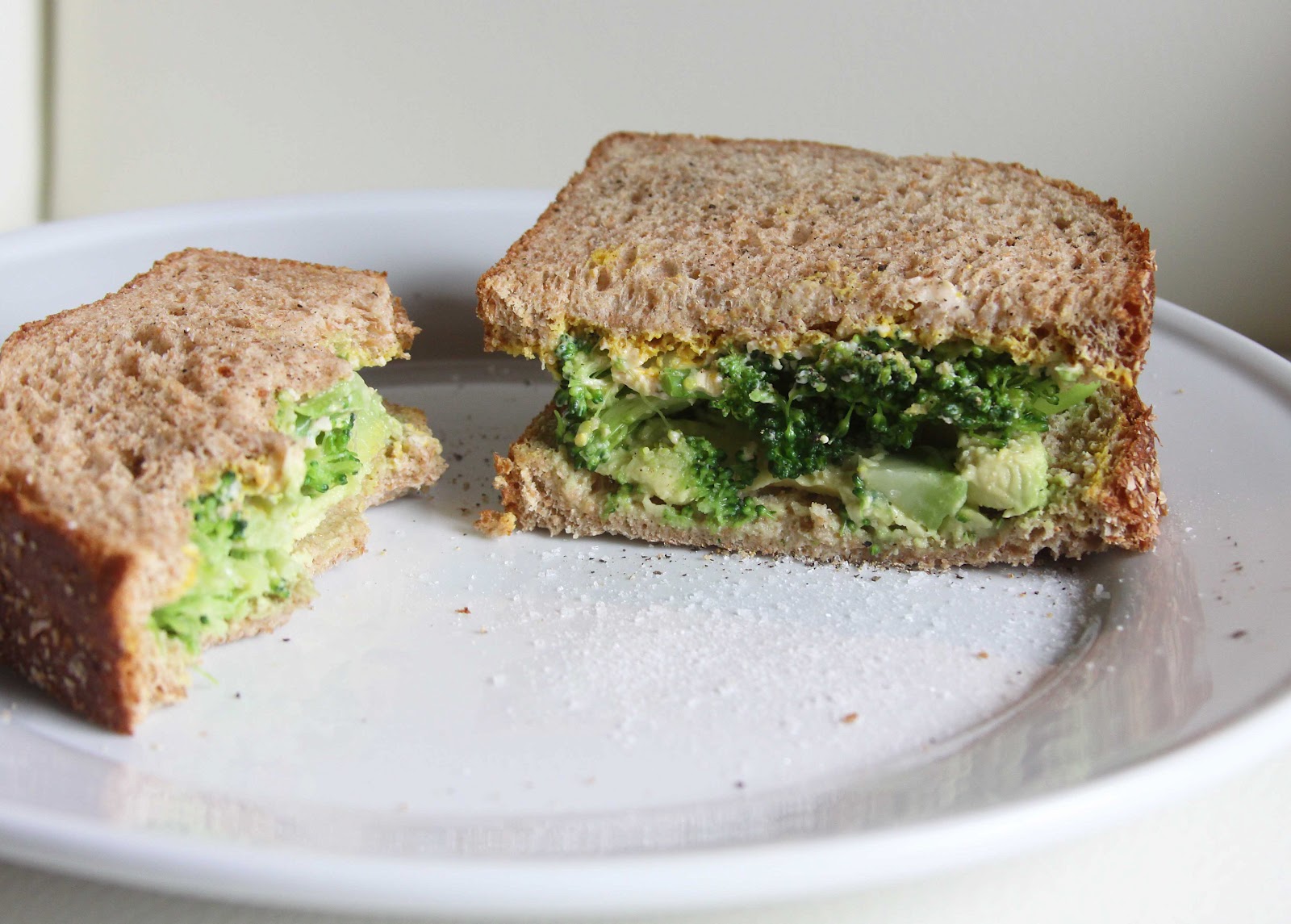 Sometimes I hesitate to give you a recipe for a sandwich. I mean, who really needs a recipe for two slices of bread filled with whatever you have on hand in your pantry, right? Then again, everyone loves
 Joey and I were eating lunch yesterday after cleaning the house for two hours(!!) (that man is a master at cleaning bathrooms) and the sandwich I was eating had Joe scratching his head. Broccoli? On a sandwich? I say why not!
The problem I have with vegetarian sandwiches in the winter months is the lack of in-season produce that typically finds itself on veg-friendly sandwiches. Tomatoes at this time of year? Not a chance. Cucumbers? Hah. Sprouts? Seems like everyone is dying from eating them at Jimmy Johns. Winter means a girl has got to get creative.
This killer sandwich is filled with mashed avocado, blanched broccoli (broccoli that is cooked in boiling water for just a minute or two), Laughing Cow cheese and yellow or Dijon mustard. Although it may sound a bit strange, the combination really can't be beat. And nutritionally, it's pretty stellar, too. Healthy avocado-fat, fiber-rich broccoli, whole grains, you get the picture.
I didn't toast the bread this time, but if I were to pack this sandwich for a lunch at work, I think toasting would help prevent the bread from getting too soggy. And if you're not a vegetarian, this sandwich would be killer with a little of thinly-sliced turkey or roast beef.
Joe and I are off to the gym to try out my new running shoes, go to church, take Nut on a walk and lounge around in our newly-cleaned house. Have a happy Sunday, everyone!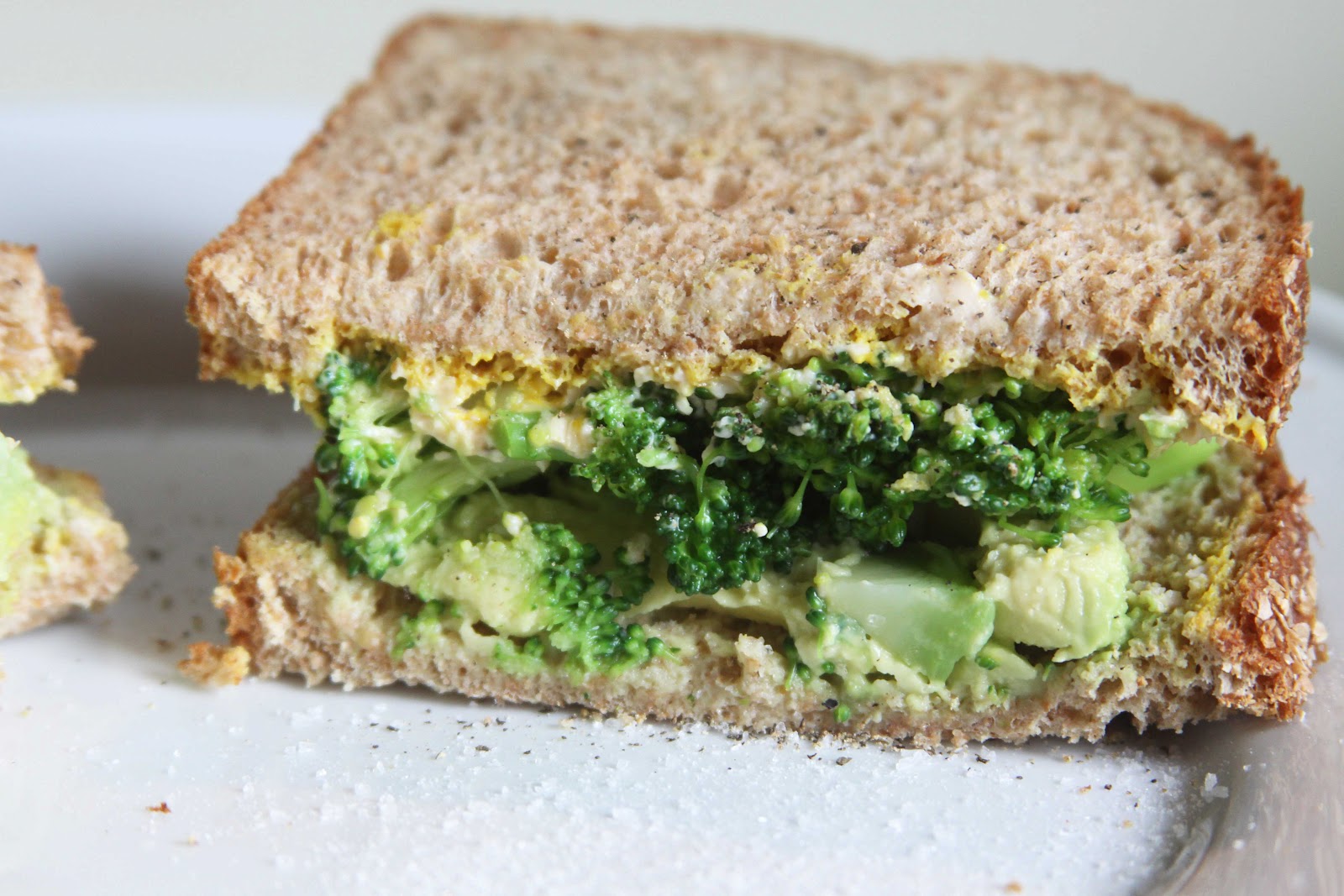 Broccoli-Avocado Sandwich
Ingredients
*2 slices 100% whole wheat bread
*1/2 small to medium avocado, sliced
*Kosher salt 
*1/2 cup blanched broccoli florets, chopped
*1 teaspoon yellow or dijon mustard
*1 Laughing Cow Mozzarella and Tomato Basil cheese wedge
Instructions
*Spread the avocado slices onto one slice of the whole wheat bread. Sprinkle with a pinch of kosher salt. Top with the chopped broccoli florets.
*On the second slice of bread, spread the mustard and the Laughing Cow cheese wedge. Combine the two slices of bread. Slice in half.
Happy Cooking!
Madison