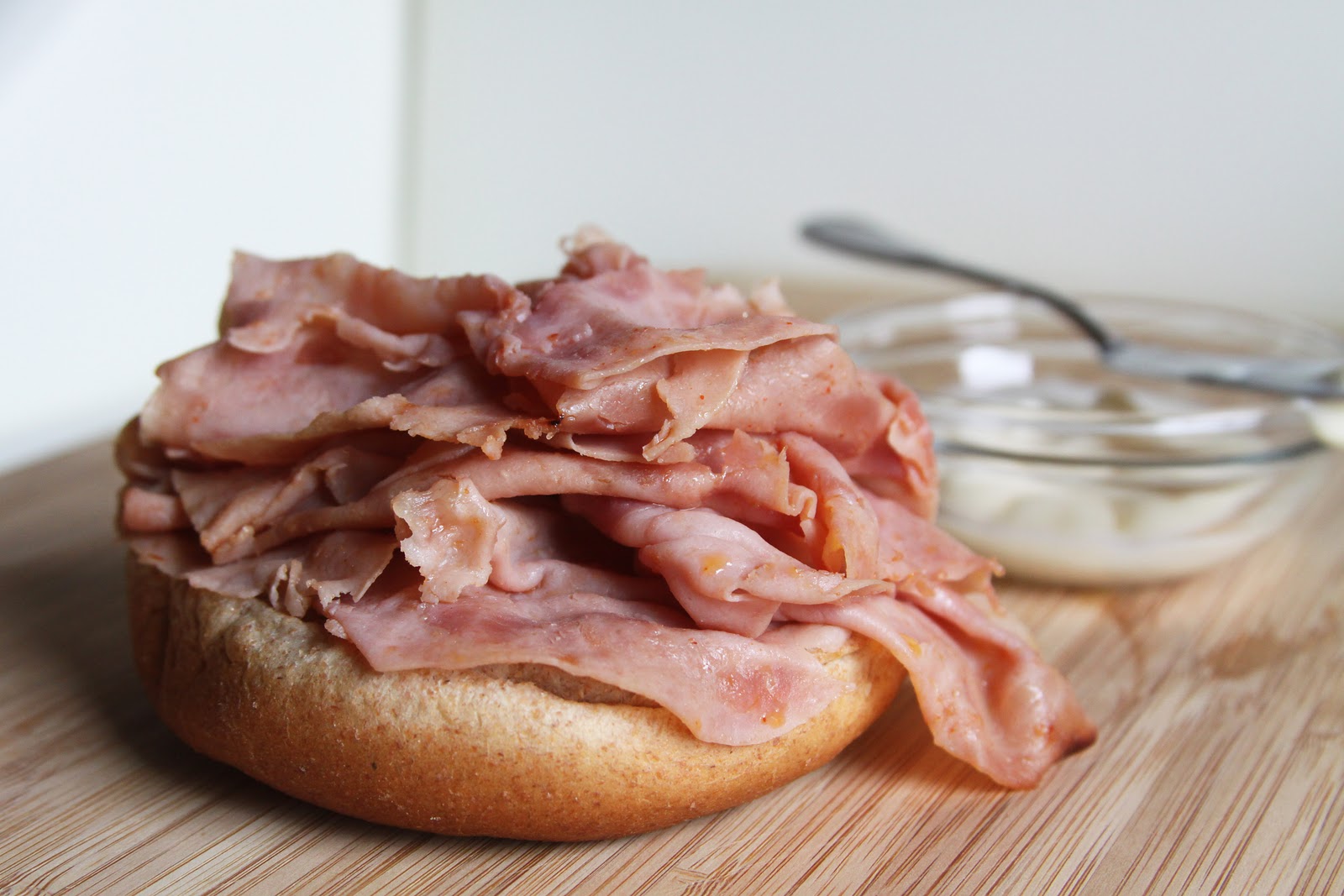 When Joey really likes a dish he eats at a restaurant, he looks at me and asks, "Can you make this at home?" And more often than not, I promise to give it a try. Sometimes it's a hit right off the bat (Chicken Parm from any number of Italian restaurants) and sometimes it proves to be a bit more challenging (I'm slowly but surely mastering Texas Roadhouse's rolls).
But the first dish Joey ever asked me, no begged me, to make was his aunt Missy's famous ham. I'm not quite sure why it took me over two and a half years to make this incredibly easy recipe. Joey would mention it time and time again, how it was the best ham he's ever had.
Last week, Joey was in Minneapolis for three days, and as a celebration of his homecoming I asked Missy for her ham recipe to prepare. Joey was thrilled at the surprise, and I was excited to find out what all the fuss was about.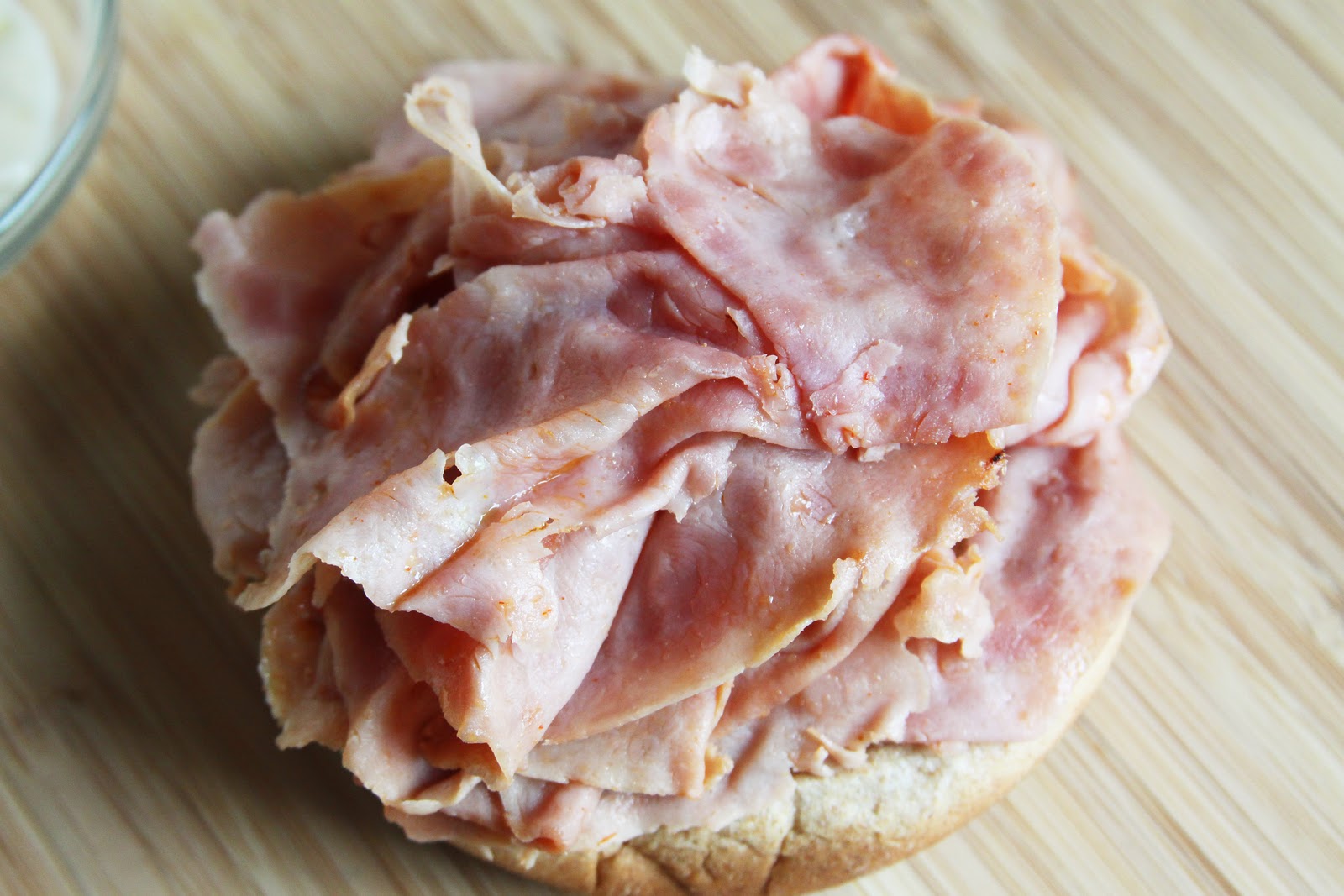 Being the curious food editor that I am, I couldn't resist sneaking a small bite to see what all the fuss was about. I can tell you that this ham falls in the sweet spot between sweet and salty, with plenty of zing from the vinegar, onion, Worcestershire and paprika, paired with sweetness from the brown sugar. Not to mention it feeds a crowd and requires very little hands-on time. If we were having friends over for the Super Bowl (we're not, we're going to friends), this would most certainly make my list of must-makes. 
Missy's Slow-Cooker Ham
Ingredients
*2 cups water
*1 cup packed brown sugar
*1/2 cup white vinegar
*1/3 cup oil
*1 tablespoon Worcestershire sauce
*1 teaspoon onion powder
*1/2 tsp. paprika
*1 1/2 tablespoons ketchup
*Dash of hot sauce
*1/2 teaspoon dry mustard
*3 lbs. shaved deli ham 
Instructions
*In a large heavy saucepan, combine all the ingredients except the ham. Bring to a boil and boil for 10 minutes.
*In a large bowl, combine the ham and the boiled mixture. Cover with plastic wrap and marinade for 24 hours.
*Once ham has sat in the marinade for 24 hours, place ham and liquid in a 4- to 5-quart slow cooker. Cook for 2 hours on high. Serve on buns. Store leftovers in a sealable container in the refrigerator and reheat before serving.
Happy Cooking!
Madison