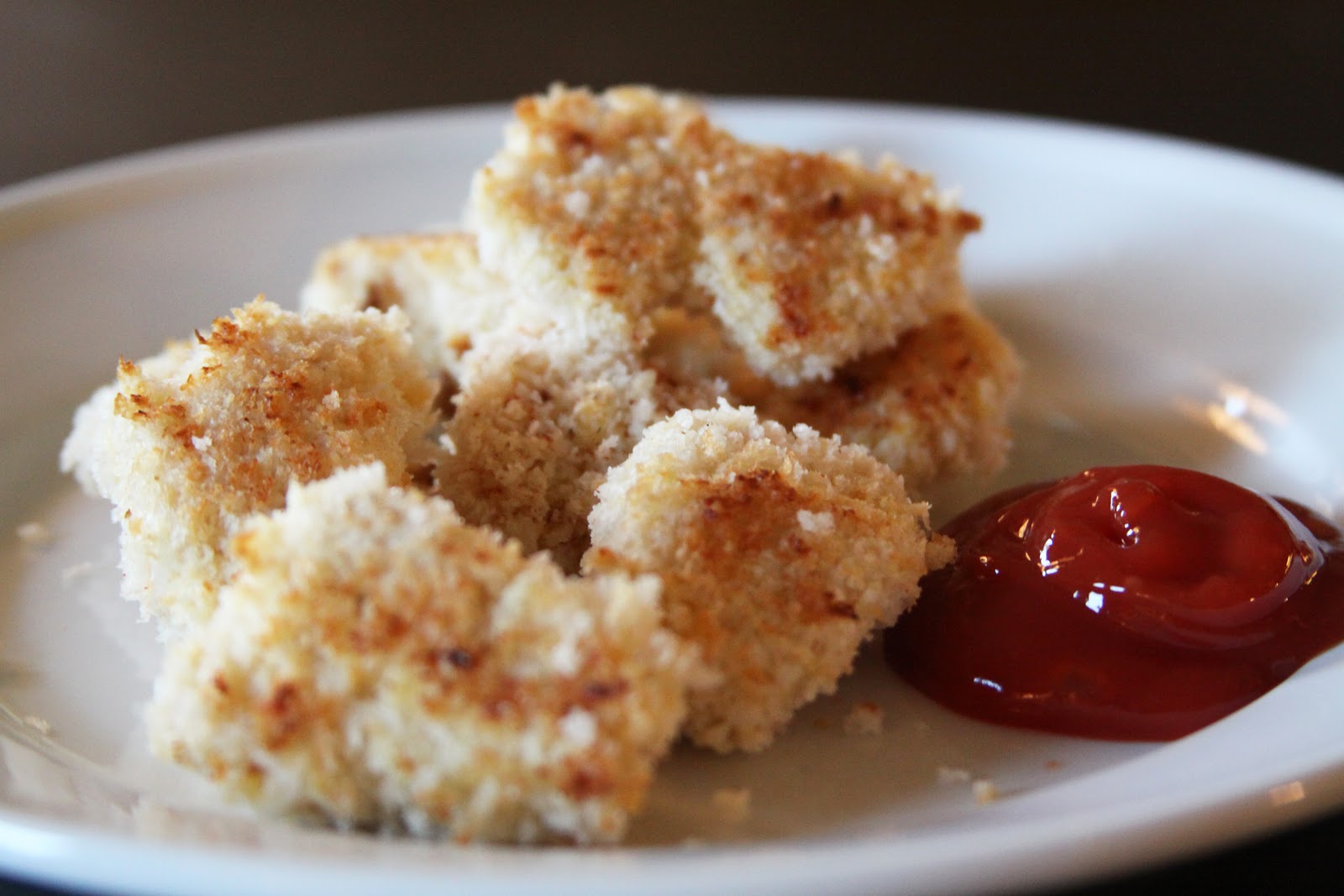 Thank you so much to everyone who entered the coffee maker giveaway! Every time I do a giveaway on Espresso and Cream, I'm blown away by the large number of responses, and I was so entertained reading each of your responses about why you need coffee. Glad to know I'm among a group of passionate coffee drinkers. The winner of the giveaway is Em who said:

Please e-mail me (madisonjanemayberry@gmail.com) with your address and I will get your coffee maker in the mail asap!
And in the kitchen today, I've got yet another chicken recipe for you! We cook a lot of chicken at our house since it's one of Joey's favorite types of meat and I actually don't mind cooking it one bit. Although I've been a vegetarian for almost two years, I still enjoy preparing meat-based recipes. Having a hubby who loves to eat meat doesn't hurt either.
Last week we had a bit of a kid-tastic meal when I prepared chicken nuggets for dinner. Of course, the idea of buying packaged chicken nuggets makes my skin crawl so I set out to make my own version with real, white meat chicken and easy-to-identify ingredients.
Since I wanted the chicken nuggets to be light and crunchy, I used Panko bread crumbs, which are a Japanese-style bread crumb that results in a much crunchier coating than traditional Italian-style bread crumbs. These turned out great and we so darn easy to make. Just a few minutes to dip and toss and less than 15 minutes in the oven leaves you with chicken nuggets you can feel good about feeding to your family.
Homemade Chicken Nuggets
*2 large chicken breasts, cut into 1-inch pieces
*2 cups Panko (Japanese-style bread crumbs)
*1/2 teaspoon paprika
*1/2 teaspoon salt
*1/4 teaspoon ground black pepper
*1 cup Egg Beaters (liquid egg replacement)
*Ketchup (optional but highly recommended)
Instructions
*Preheat oven to 375°F. Line a large baking sheet with parchment paper. Set aside.
*In a shallow bowl or large plate, combine the Panko, paprika, salt and black pepper. In a second shallow bowl place the Egg Beaters (you could substitute 3 large eggs beaten together if desired).
*Add chicken pieces to the Egg Beaters in the bowl. Piece by piece, add the egg-coated chicken pieces to the Panko. Toss gently to coat. Transfer coated pieces to the parchment-lined baking sheet.
*Bake chicken nuggets for 10 to 12 minutes, until Panko is browned and chicken is cooked through (165°F internal temperature).
*Serve chicken nuggets with ketchup, if desired. Serves 2.
Happy Cooking!
Madison