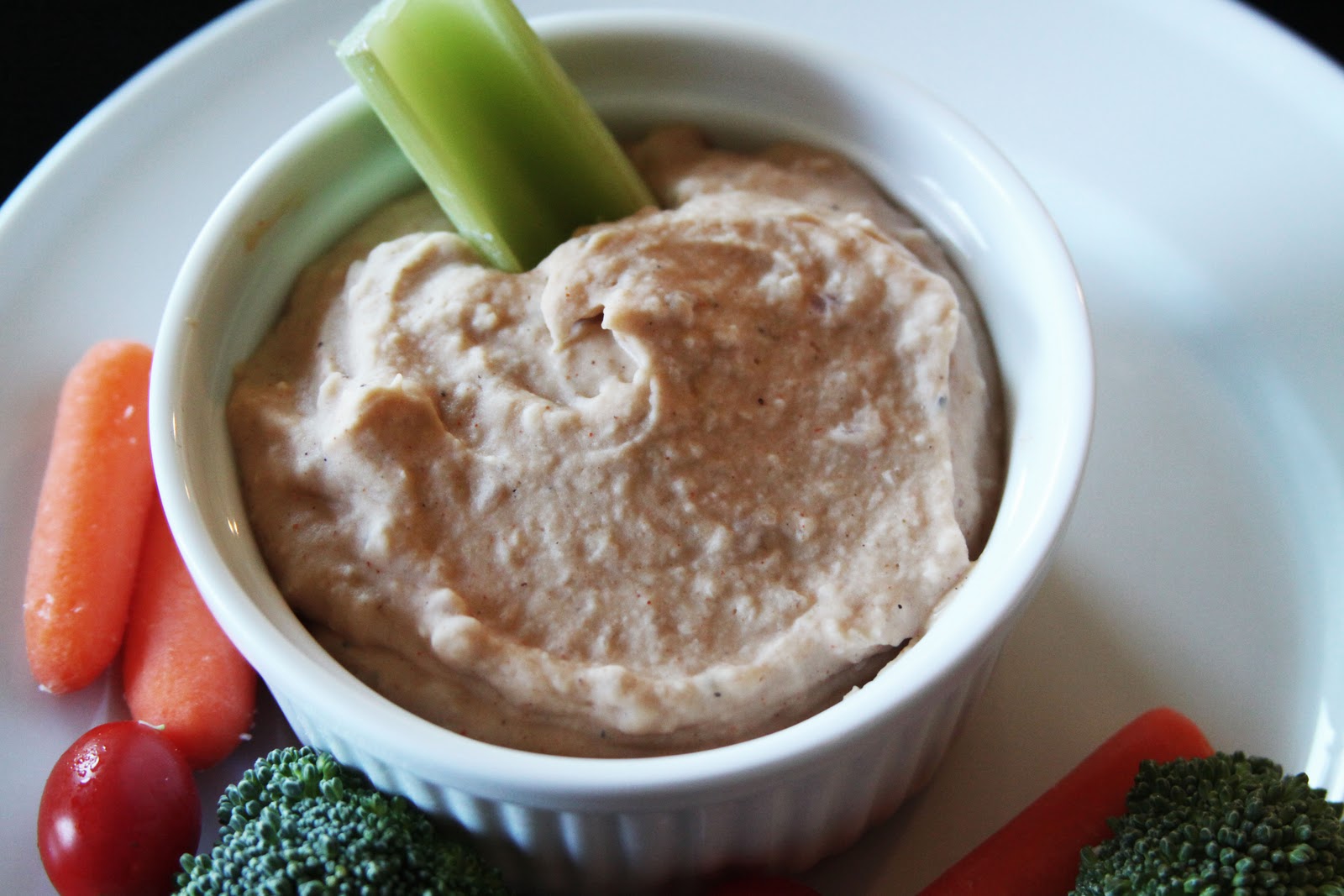 A couple weeks ago when Joey asked how I wanted to celebrate my birthday weekend, the answer was simple. All I really wanted to do was watch the Gators play football and have a weekend filled with relaxing, exercising, and eating some great tailgating food.
For Joey, that meant me making his mom's cheesy beef dip. I'll admit that I had a hard time buying Velveeta at the store, but seeing his face light up when I served it for the game was priceless.
For me, tailgating food means lots and lots of raw veggies served with some type of hummus/bean dip and maybe something sweet on the side. So when I saw Jenna's recipe for White Bean Dip with Pita Chips, I got to making my shopping list.
When I actually arrived at the store, the red onions were calling my name. I figured anything and everything tastes better with caramelized onions, including bean dip. So my version is slightly varied from the original I was inspired by. The results were outstanding, with a sweet-savory flavor profile and smooth consistency. And it makes a lot of dip, so be prepared to have leftovers or enough to serve a group!
Caramelized Onion Bean Dip
Adapted from Jenna at Eat Live Run  


Ingredients
*1/2 medium red onion, thinly sliced
*2 tablespoons olive oil
*2 cloves garlic, chopped
*Juice from 1/2 lemon
*1/2 teaspoon salt
*1/4 teaspoon ground black pepper
*1/2 teaspoon paprika
*1/2 teaspoon ground cumin
*2 (15-ounce) cans white beans (cannellini beans), rinsed and drained
Instructions
*In a large nonstick skillet, heat the olive oil over medium heat. Add the onion to the skillet and cook for 15 to 20 minutes, or until the onions are softened and caramelized, stirring frequently.
*Add the garlic to the pan during the last three to four minutes of cooking. Remove from heat.
*Transfer the caramelized onion mixture to the bowl of a food processor. Add in the lemon juice, salt, black pepper, paprika, cumin and beans. Process until mixture is smooth, about three minutes, adding extra oil if necessary to reach desired consistency. Serve with fresh veggies or pita chips. To store, transfer to an airtight container and keep in the refrigerator.
Happy Cooking!
Madison