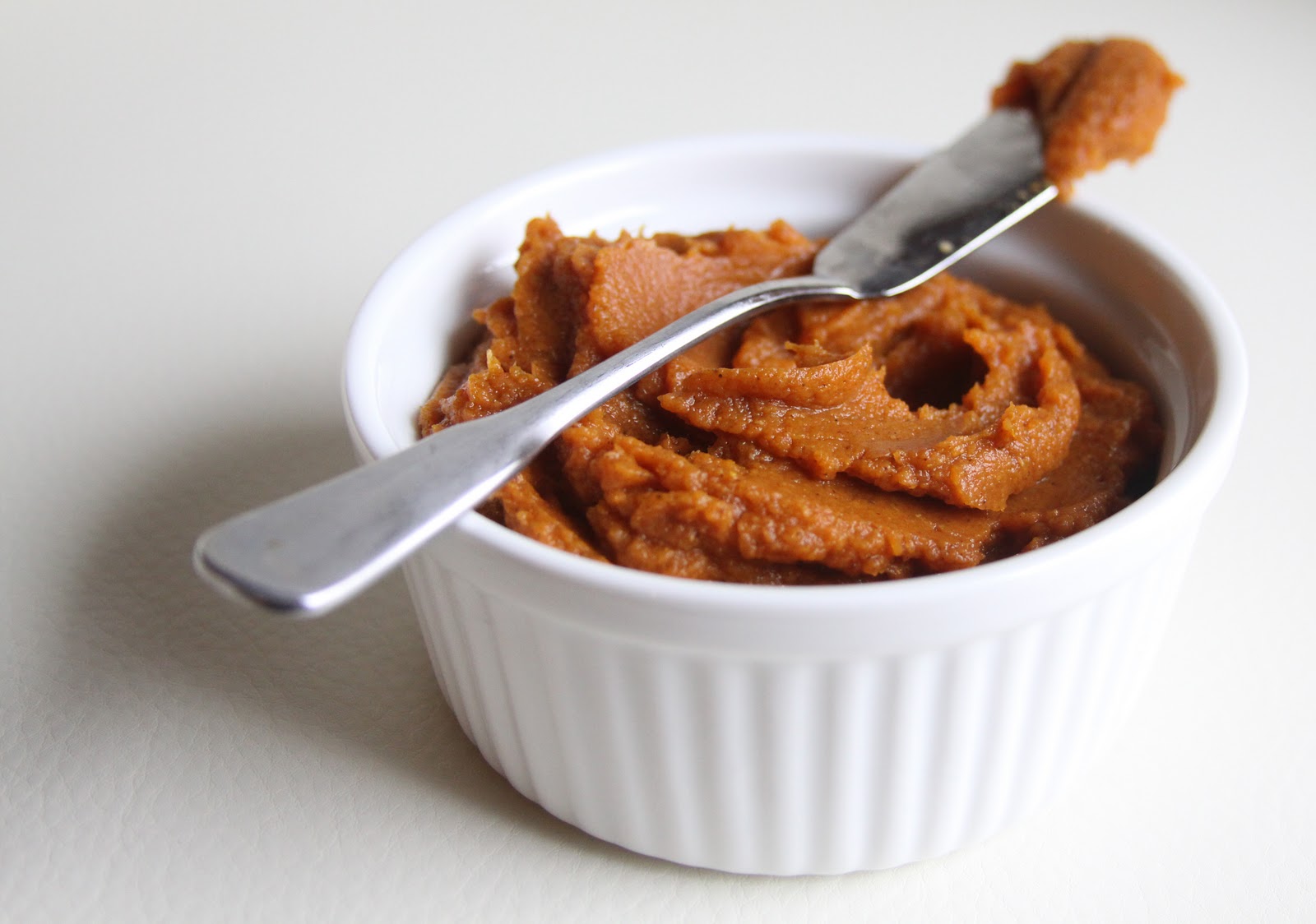 Although it's only the middle of September, the pumpkin eating is in full-swing over here. Since last week when I first spotted it on the shelves of the grocery store, I've eaten five 15-ounce cans on my own. Some might call it excessive; I call it celebrating fall.
My favorite way to eat pumpkin is spread atop peanut butter toast. And although I would gladly eat it plain, I find most people prefer to have their pumpkin sweetened and spiced up a bit. Pumpkin butter over the commercial variety has always been a bit sweet for my liking and generally negates the healthy elements of pumpkin puree.
This Healthy Pumpkin Butter is the best of both worlds – slightly sweet and chock full of spice, it functions well as a spread, dip, stirred into oatmeal or when stirred together with vanilla yogurt and topped with granola.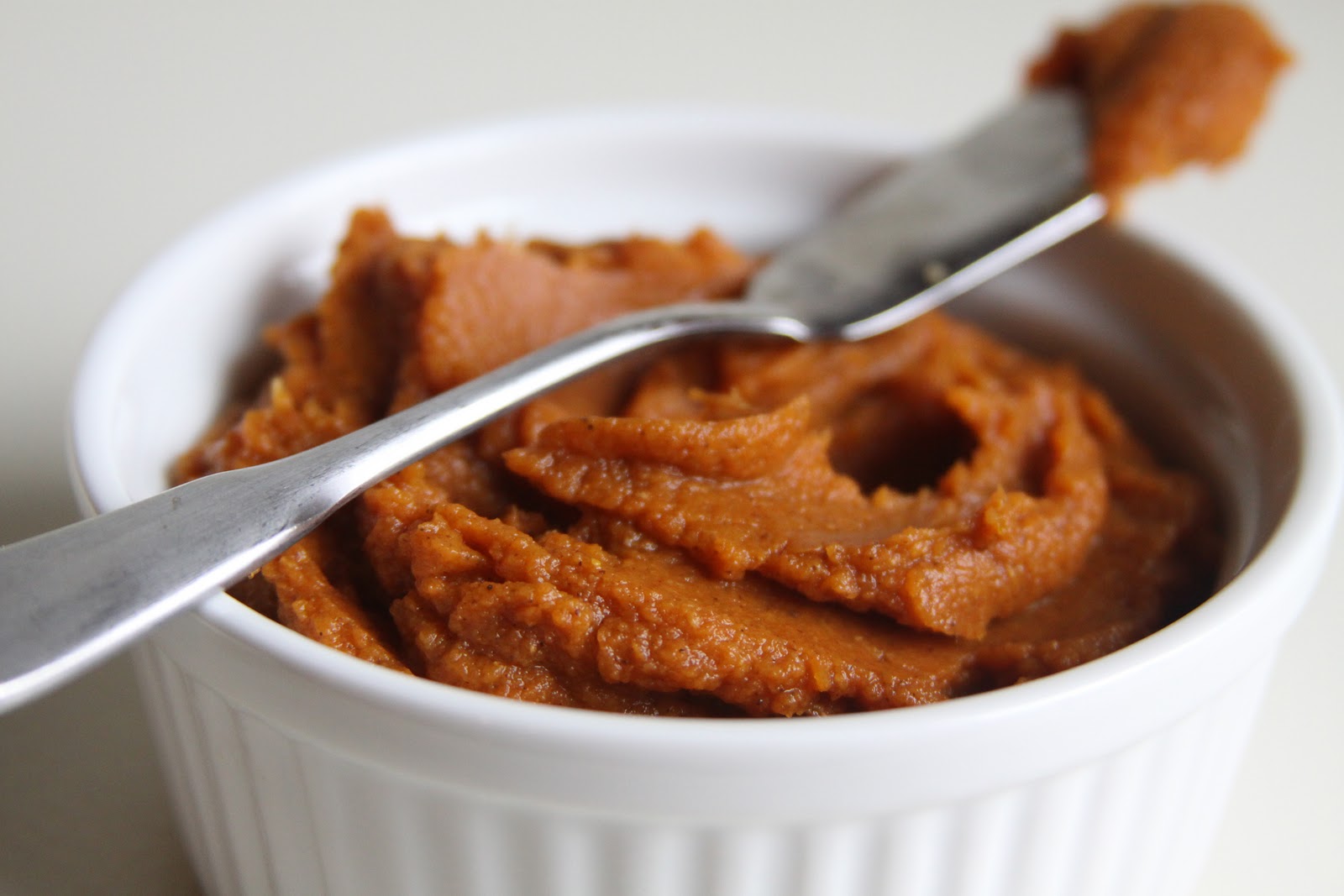 Healthy Pumpkin Butter
Ingredients
*28-ounces pumpkin puree
*1 tablespoon ground cinnamon
*1/2 teaspoon ground ginger
*1/4 teaspoon nutmeg
*1 tablespoon honey
*1 tablespoon stevia or other natural sweetener
Instructions
*Combine all the above ingredients in a large saucepan over medium-high heat. Cook for 5 to 7 minutes, stirring constantly, until mixture is hot and cooked through. Be careful to stir frequently so as not to burn the pumpkin. Remove from heat and transfer to a sealed container. Refrigerate until ready to eat.
Happy Cooking!
Madison