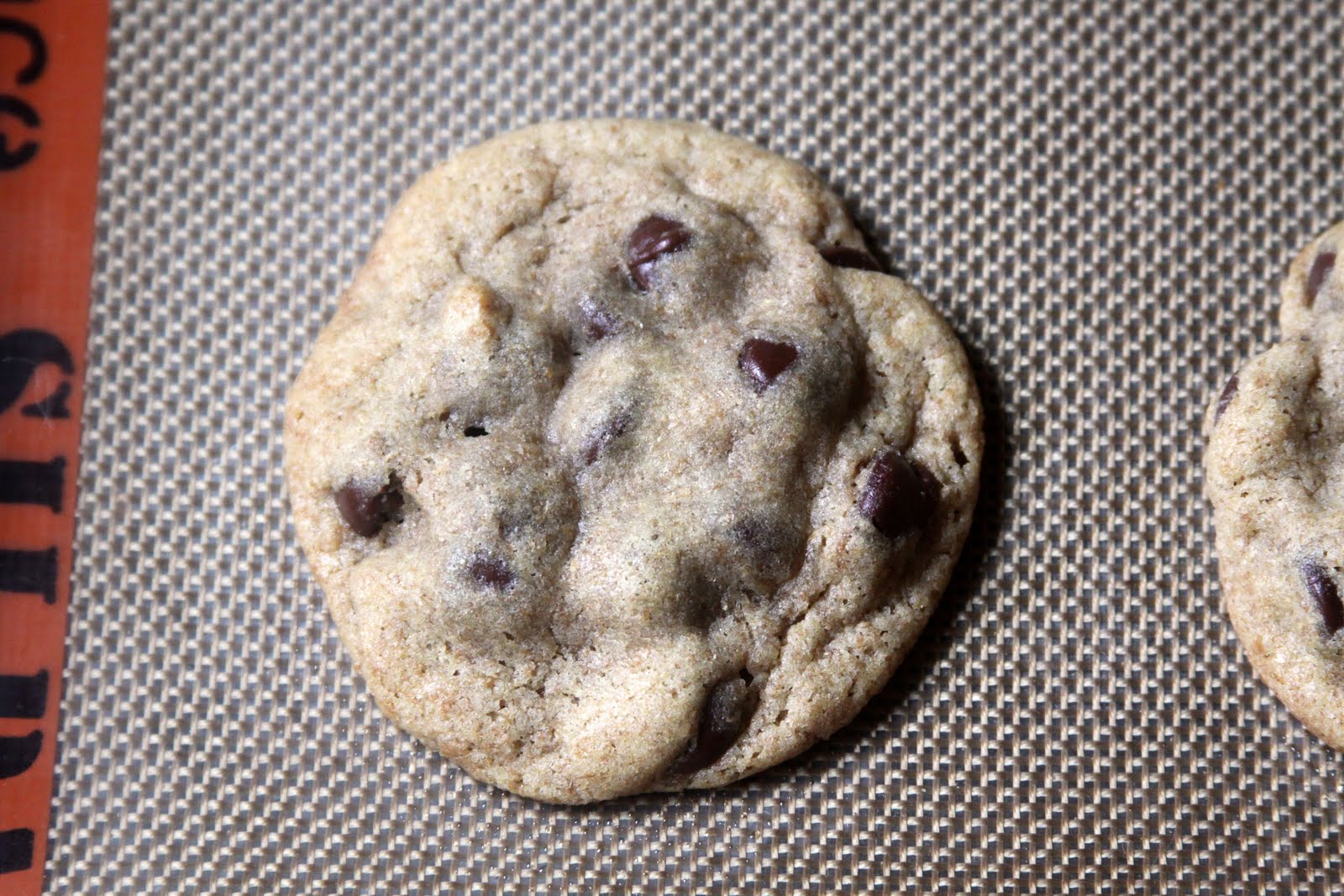 I don't like to over-promise on a recipe, and I'm not fond of people who exaggerate. This post title claims that this is the only chocolate chip cookie recipe you will ever need. And it's neither an over-promise nor an exaggeration. This is the real-deal, the most amazing cookie I've ever made, and a big hit in our house.
I've owned a copy of Desserts By The Yard by Sherry Yard for almost a year now. It's a beautiful book filled with tantalizing recipes. Unfortunately, I have an endless stack of cookbooks that I have yet to dig into, this being one of them. That is, until last week. I was in a major baking mood last week, so when the hankering for a chocolate chip cookie hit me I went ruffling through my cookbooks in search of a new recipe.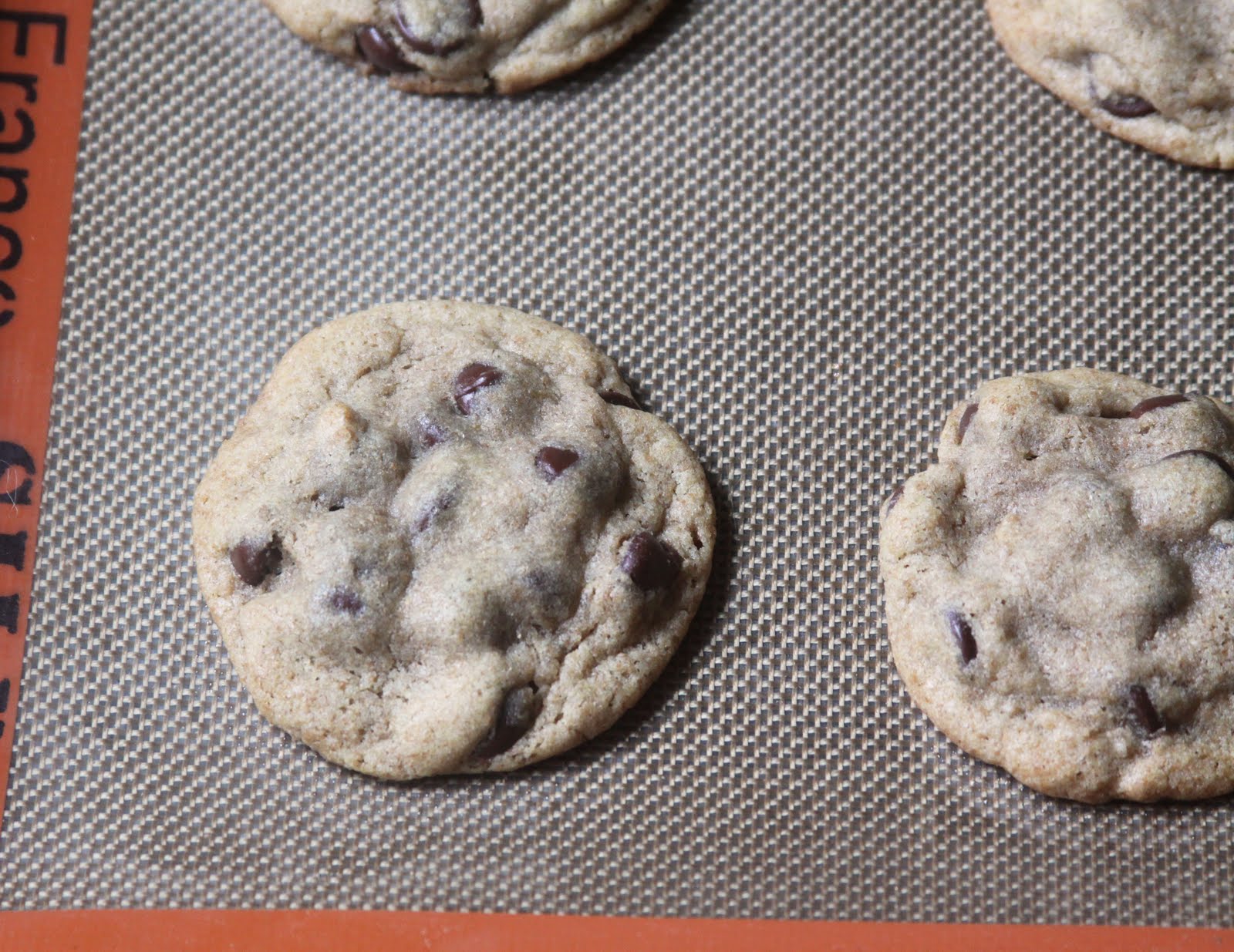 Desserts By The Yard did not disappoint, my friends. Sherry is a seasoned and acclaimed pastry chef, and after trying her recipe for chocolate chip cookies I do not doubt why. They were perfect. Like seriously divine. The perfect mix of soft, chewy and dense, chock-full of chocolate and ever so slightly crispy around the edges.
I know that I've shared recipes for chocolate chip cookies on this site before, all of them delicious in their own right, but I think I'm done searching for that perfect recipe. Because, you see, these cookies are it.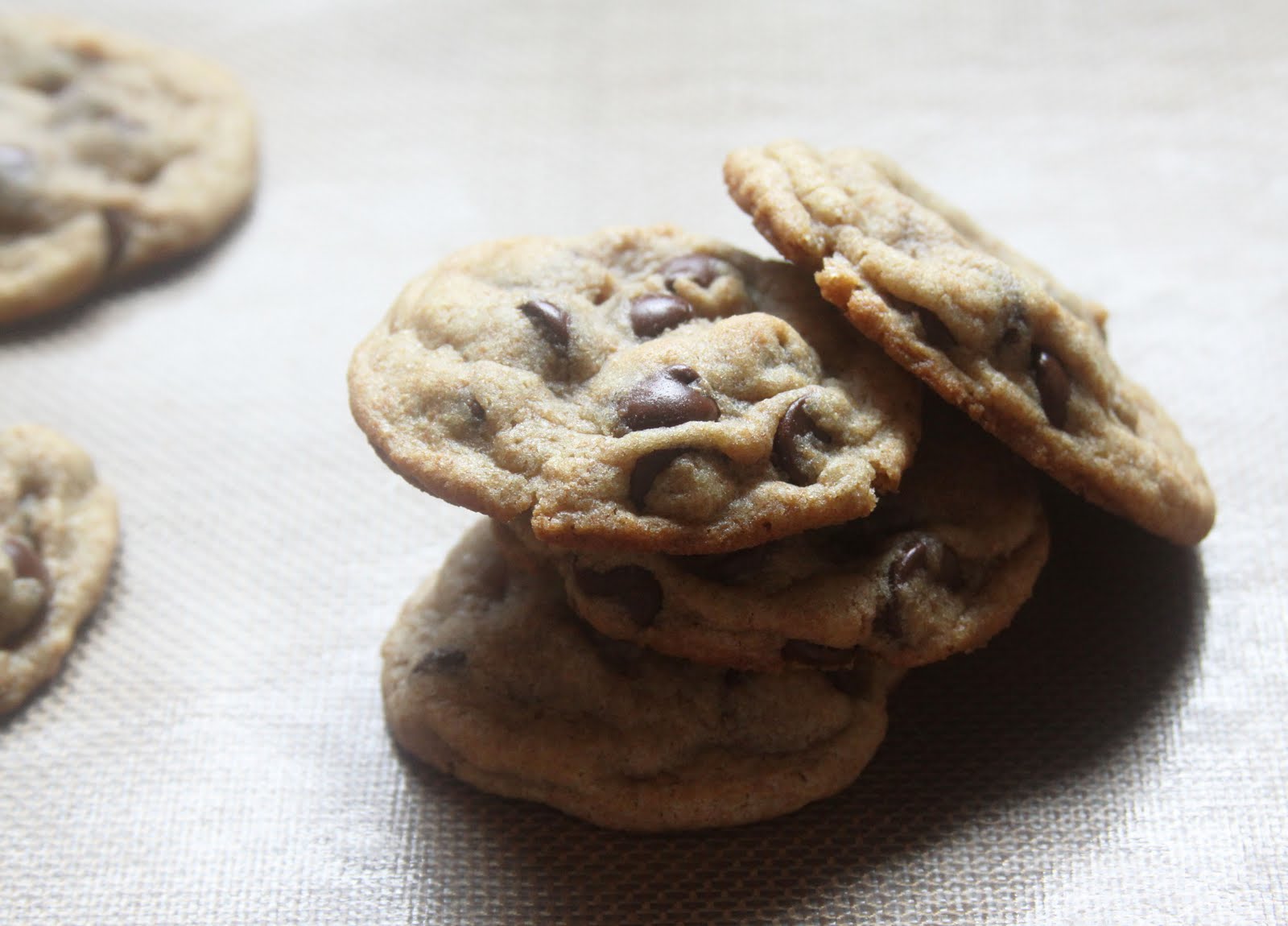 Quintessential Chocolate Chip Cookies
From Desserts By The Yard by Sherry Yard
Ingredients
*1 1/2 cups all-purpose flour (I used whole wheat flour and had equally wonderful results) 
*1/2 teaspoon baking soda
*4 ounces unsalted butter, softened
*1/2 cup sugar
*1/2 cup packed light brown sugar
*1/4 teaspoon salt
*1 large egg
*1 teaspoon vanilla extract
*12 ounces semi-sweet chocolate chips or dark chocolate chips
Instructions
*Place racks in the middle and lower third of the oven and preheat the oven to 350°F. Line two baking sheets with parchment paper. 
*Sift together the flour and baking soda and set aside. 
*In the bowl of a stand mixer fitted with the paddle attachment, or in a large bowl with a hand mixer, cream the butter on medium speed until creamy, about 2 minutes. 
*Scrape down the sides of the bowl. Add the sugar, brown sugar and salt. Continue creaming the mixture on medium speed until it is smooth and lump-free, about 1 minutes. Stop the mixer and scrape down the sides of the bowl and the paddle. 
*Add the egg and vanilla and beat on low speed for 15 seconds, or until the egg is fully incorporated. Do not overbeat. Scrape down the sides of the bowl.
*On low speed, add the sifted flour mixture. Beat slowly until all of the flour is incorporated. Scrape down the sides of the bowl. Add the chocolate and mix in. 
*Drop dough by rounded tablespoons onto prepared baking sheets, 2-inches apart. Bake, rotating the sheets from top to bottom and from front to back halfway through the baking, for 12 to 14 minutes, until lightly browned. Remove from the oven and slide the parchment off the baking sheets onto a work surface. Cool the baking sheets between batches. Allow the cookies to cool for at least five minutes before serving. 
Have a great weekend!
Madison