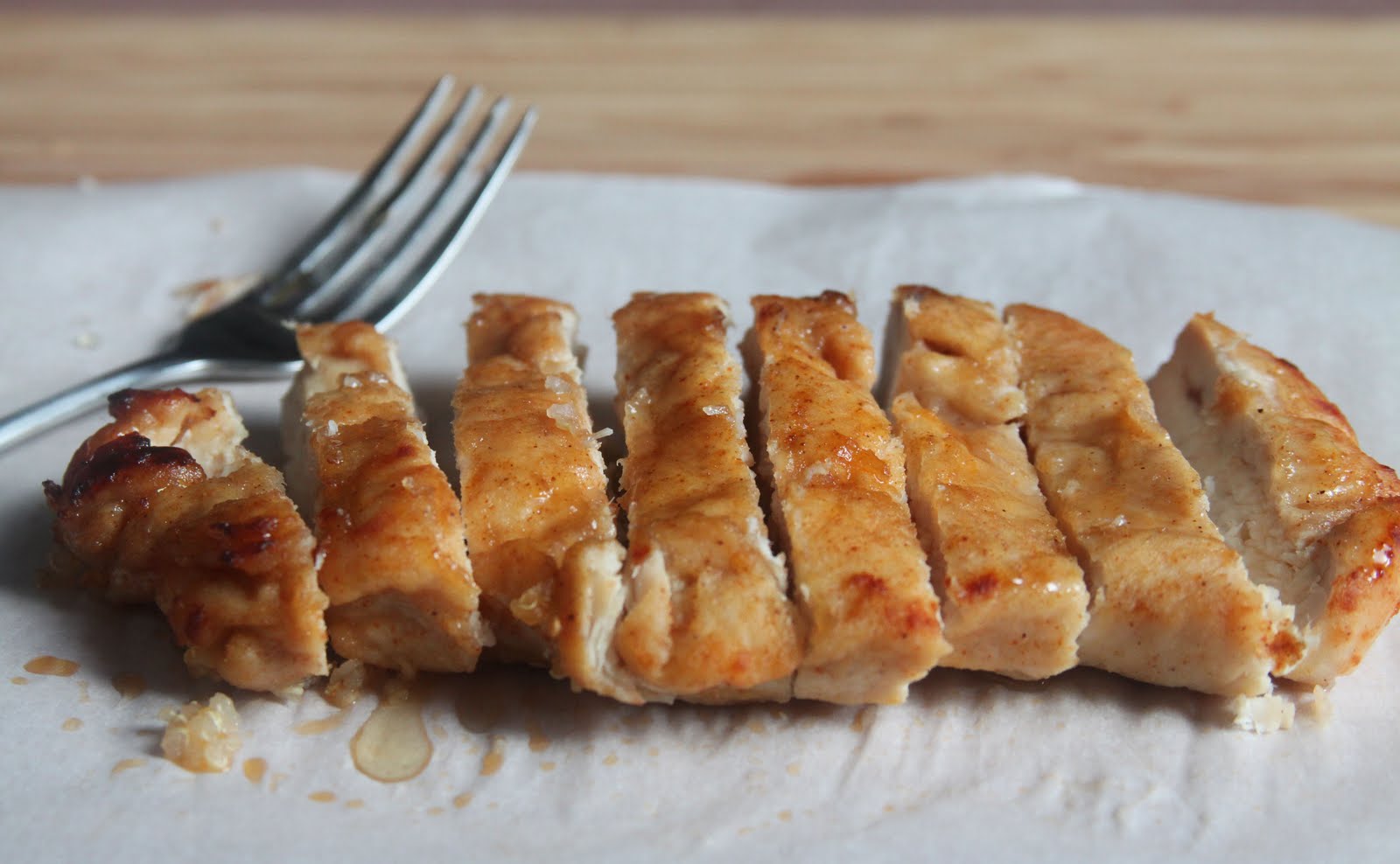 Note: If you haven't gotten around to bidding on the amazing gift basket we are auctioning off, you can do so HERE. The proceeds go toward a great cause and the basket is amazing!
No, your eyes aren't fooling you. This is a picture, and a recipe for, chicken. But before you jump to conclusions, I should tell you that this chicken wasn't for me, but for my husband. You see, Joey has no intention of going vegetarian, so we've fallen into a pretty nice routine when it comes to our 'flexitrian' lifestyle. I plan meals that are either vegetarian by nature or could easily be vegetarian, then think about how I will add in the meat-based protein for Joey.
This week, our meals are planned out something like this:
Monday: Ate at Texas Road House since we were in Des Moines for an appointment. They have great steamed veggies (ask for them without the butter) and baked potatoes (ask for it with the butter and sour cream on the side)
Tuesday: Dinner-sized salads with crumbled feta cheese, chopped almonds, steamed broccoli and tossed with a mix of balsamic and poppy seed dressing. Topped with beer-poached salmon.
Wednesday: Fajita night! Whole wheat tortillas, sauteed onions, peppers and mushrooms. Baked, sliced chicken breast simmered in taco seasoning. Chopped lettuce and tomatoes. Salsa.
Thursday: Burgers! Veggie burger for her and beef burger for him. Whole wheat buns and cheddar cheese. Steamed broccoli. Sun Chips for him.
Friday: Grub Plate: which will most likely consist of throwing together all the items we have in our fridge that didn't get eaten during the week: a bit of sliced cheese, some crackers, sliced veggies and small salads with the last of our lettuce
This recipe for Lemon Brown Sugar Chicken, courtesy of Jenna over at Eat Live Run, was a big hit last week and sure to be a staple when I'm preparing chicken in the future. Joey's a huge fan of Chinese food, particularly orange chicken, and said this tastes remarkably similar. The major differences between this and purchased orange chicken being that it's much healthier and a whole lot cheaper to make. It's a win-win, if you ask me!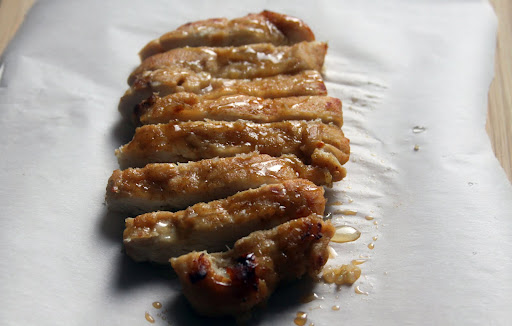 Lemon Brown Sugar Chicken
Recipe from Eat Live Run 
Ingredients
*1 lb. boneless, skinless chicken breasts
*Juice of one large lemon
*1 tablespoon lemon zest
*1 cup flour
*2 teaspoons paprika
*1 teaspoon sea salt
*1 1/2 tablespoons canola oil
*2 tablespoons brown sugar
Instructions
*Preheat oven to 350°F.
*Using a meat mallet (or ice cream scoop), pound the chicken breasts thin. Set aside.
*Combine the flour, paprika and salt in a large shallow bowl and stir to combine. Dip the chicken breasts into the flour mixture to evenly coat.
*Heat the oil in a large skillet over medium high heat. Add the chicken breasts, cooking two minutes per side. You are just browning the outsides, not cooking completely through. Remove from pan and set aside.
*Pour the lemon juice into the pan and stir to de-glaze the pan. Put chicken breast in a casserole dish and pour lemon juice mixture on top. Sprinkle with brown sugar and lemon zest. Bake for 30 minutes or until temperature reaches 165°F.
Happy Cooking!
Madison