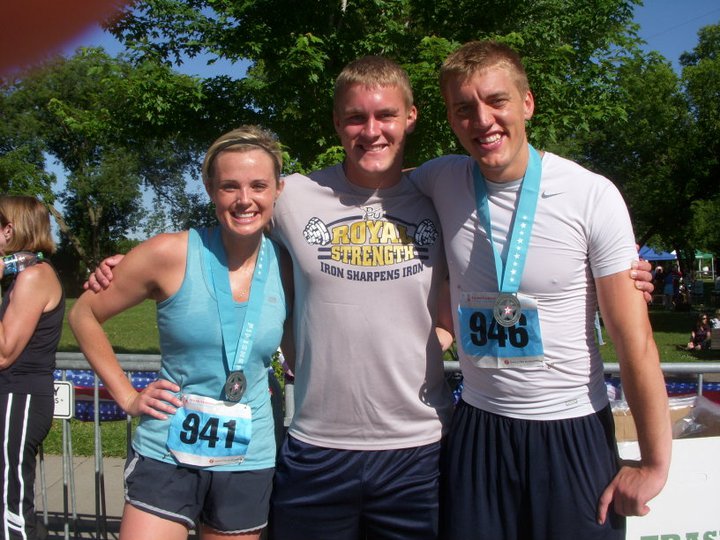 Five days before the biggest day of our life, we completed our first half marathon! It was hot, sweaty and so much harder than I had anticipated, but seeing as that it was our first race ever, I'm pretty proud of how we did. I know not all of you come to Espresso and Cream to read race recaps, but I hope you'll be okay with me recapping our run.
The race, The Red White and Boom Half Marathon, was put on by Twin Cities in Motion and wound its way through downtown Minneapolis, along Saint Anthony Parkway and finished by having us run across Stone Arch Bridge. A good portion of the race wound through residential neighborhoods, making it scenic and, more importantly, shade-covered, which helped with the heat. 
We started off running at 6:30 with 1,800 others. Although Joey and I had trained at a 10-minute-mile pace (comfortable for me, slow for him), the minute the race started, I made my first rookie mistake and started off much faster than I had planned. The first five miles felt fast to me, but seeing others pass us made me feel like we were going much slower than we actually were. At mile six, just before the most challenging two miles of the course, I really started to feel the effects of my quicker than usual pace. I was physically and mentally worn out and doubted for the first time in our training if I would even be able to finish.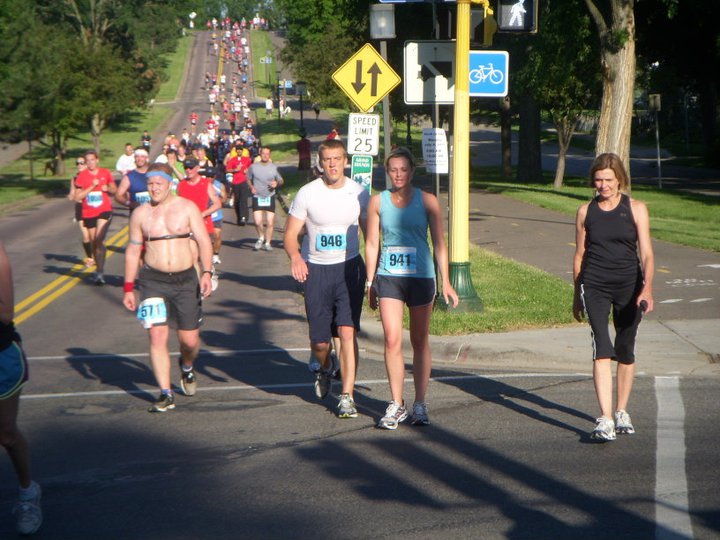 Thankfully, Joey was there to keep me going and remind me that no mater what it took, we would make it through the race together. After struggling through another half mile, we were greeted by the familiar faces of my best friend, her husband, Joey's brother, Jason, and his girlfriend, Ali, and, most importantly, my mom. Let me tell you, I've never been so thankful to see her. 
My mom's an amazing and experienced runner and having here there meant the world to me. She walked with us for a few seconds, then volunteered to run with us to a while for emotional support. Ever the runner, she ended up running the entire second half of the race with us in the heat, without proper hydration beforehand and little straight running preparation in the last six months. That woman is a rock star.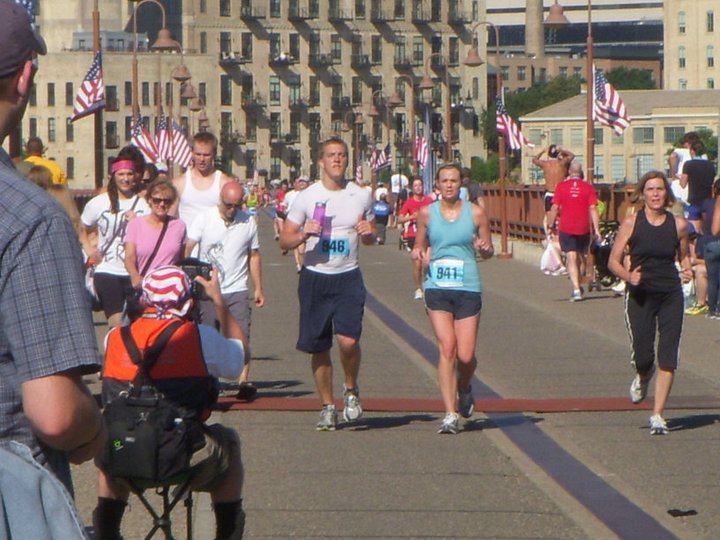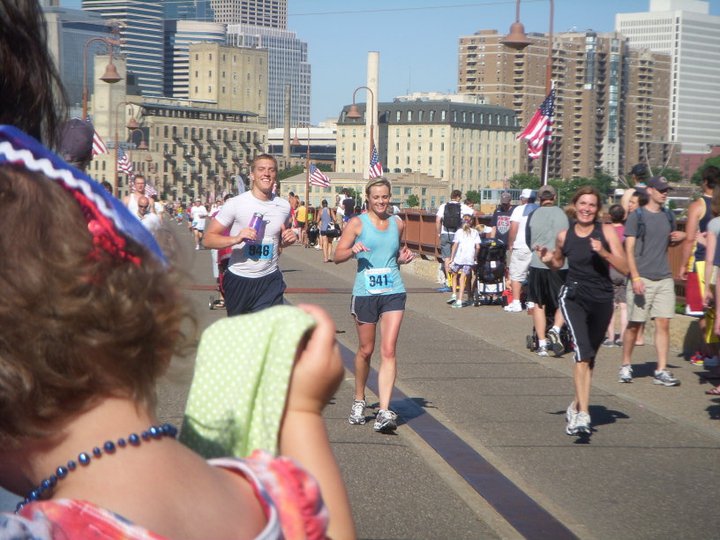 The second half of the race wasn't any easier, but it was so much more fun having two of the people closest to me running the race together with me. 
When all was said and done, we finished the race in 2:29:55. Nothing to write home about, but an accomplishment none the less. I learned so much about racing, pacing and taking the time to enjoy the time spent running, too. And it was a fabulous way to kick off our wedding week!