I got an e-mail a few weeks ago from a reader who asked about how I 'whip up' meals from items I already have on hand. To be completely honest, I'm not always so sure myself. However, it usually comes down to good grocery shopping and a little creativity. Of course, having a good block of cheese on hand makes things easier, too.
For me, grocery shopping is the most successful when I take time to shop at more than one store. Namely, Costco and Trader Joe's. It not only saves money but provides variety. Of course, since I live on my own (and even when Joey and I get married) it's important to think about how much you can realistically eat, as well as the shelf life of your purchases. Items like cereal, crackers and bread are sensible, since they store well and bread can be frozen. Same goes for fresh berries. Any that I don't eat during the week I toss in a freezer bag for smoothies.
Here are the items that make sense for me to purchase at Costco…
   -Suzie's Whole Grain Thin Cakes (similar to a rice cake, great for light snacking)
   -Kashi GoLean Crunch! (my go-to cereal of choice)
   -Broccoli
   -Green Beans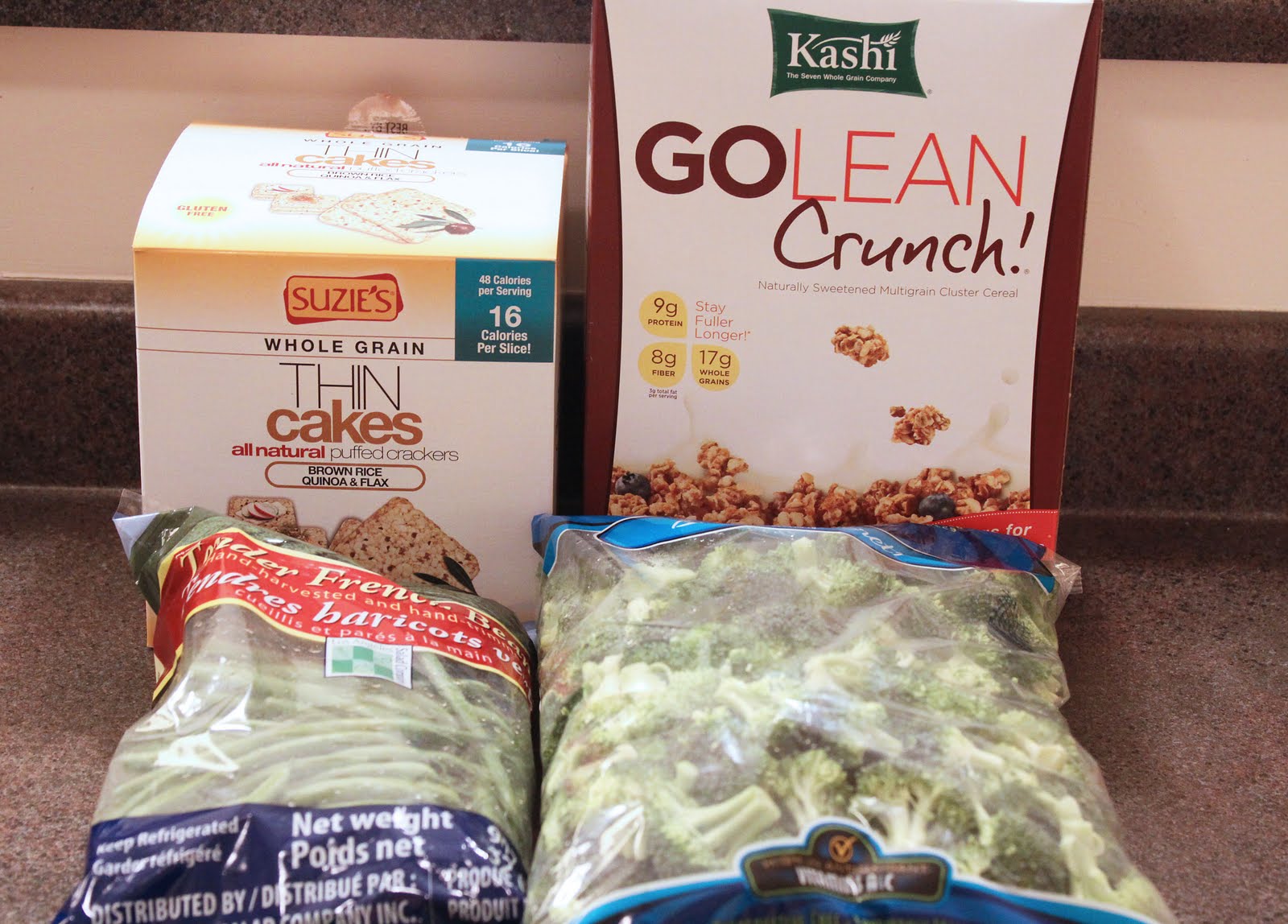 At Costco, I also got:
   -Thomas Light English Muffins (one package went in the freezer for later)
   -Blackberries
   -Two packages fresh raspberries (the prices for berries are unbeatable at Costco)
Can you believe I got out of Costco and only spent $36.00?!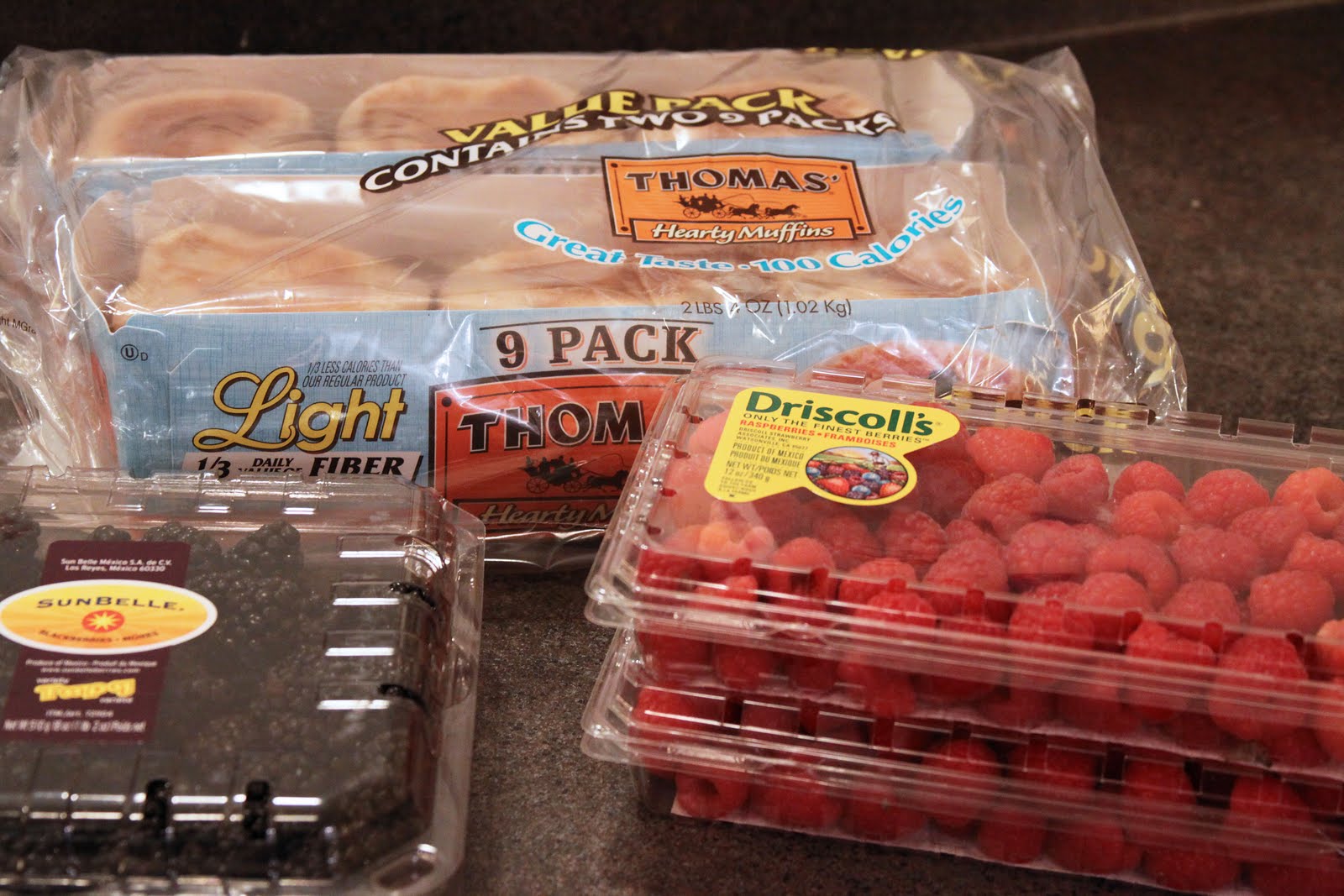 And at Trader Joe's I rounded out my haul…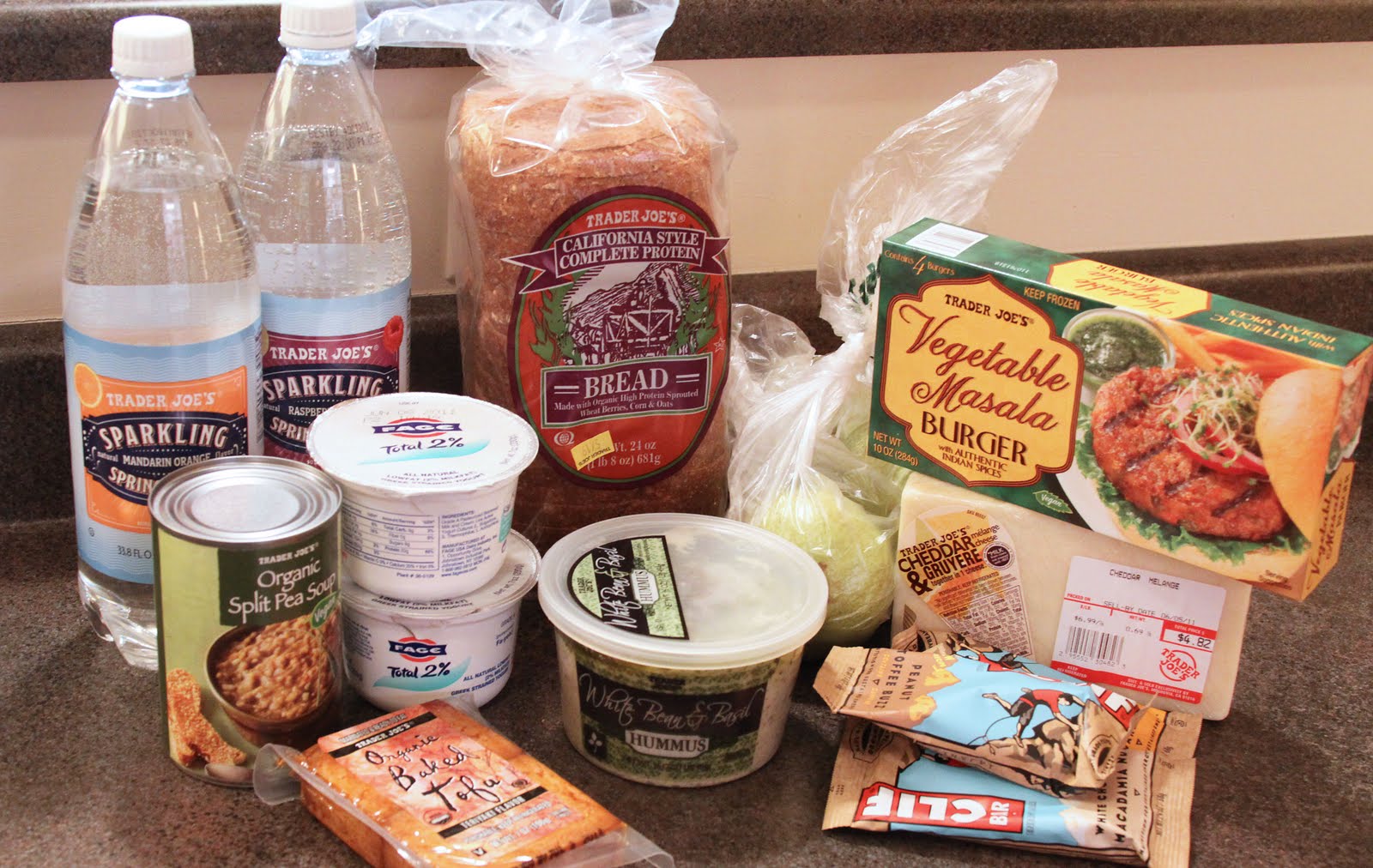 -Two liters of Trader Joe's Sparkling Spring Water
   -Trader Joe's California Style Complete Protein Bread (5g protein per slice!)
   -3 Fresh Pears
   -Trader Joe's Vegetable Masala veggie burgers (these are new-to-me)
   -Block of Cheddar-Gruyere cheese
   -3 Cliff Bars
   -Container of Trader Joe's White Bean and Basil Hummus (the absolute best)
   -Trader Joe's Organic Baked Tofu (if you don't like tofu, start with this)
   -2 cartons Fage Total 2% Greek yogurt
   -Trader Joe's Organic Split Pea Soup 
Grand total: $28.00!
On weeks when I go to Costco, my grocery bill is a bit higher than normal. However, since I got crackers, cereal and english muffins that will last me over two weeks, along with an abundance of fresh berries, I think it was a great trip. 
So there you have it, folks. My grocery haul for the week. Now if you'll excuse me, I've got to get to working eating all of that broccoli! I may have gotten in over my head. 
Happy Shopping!
Madison