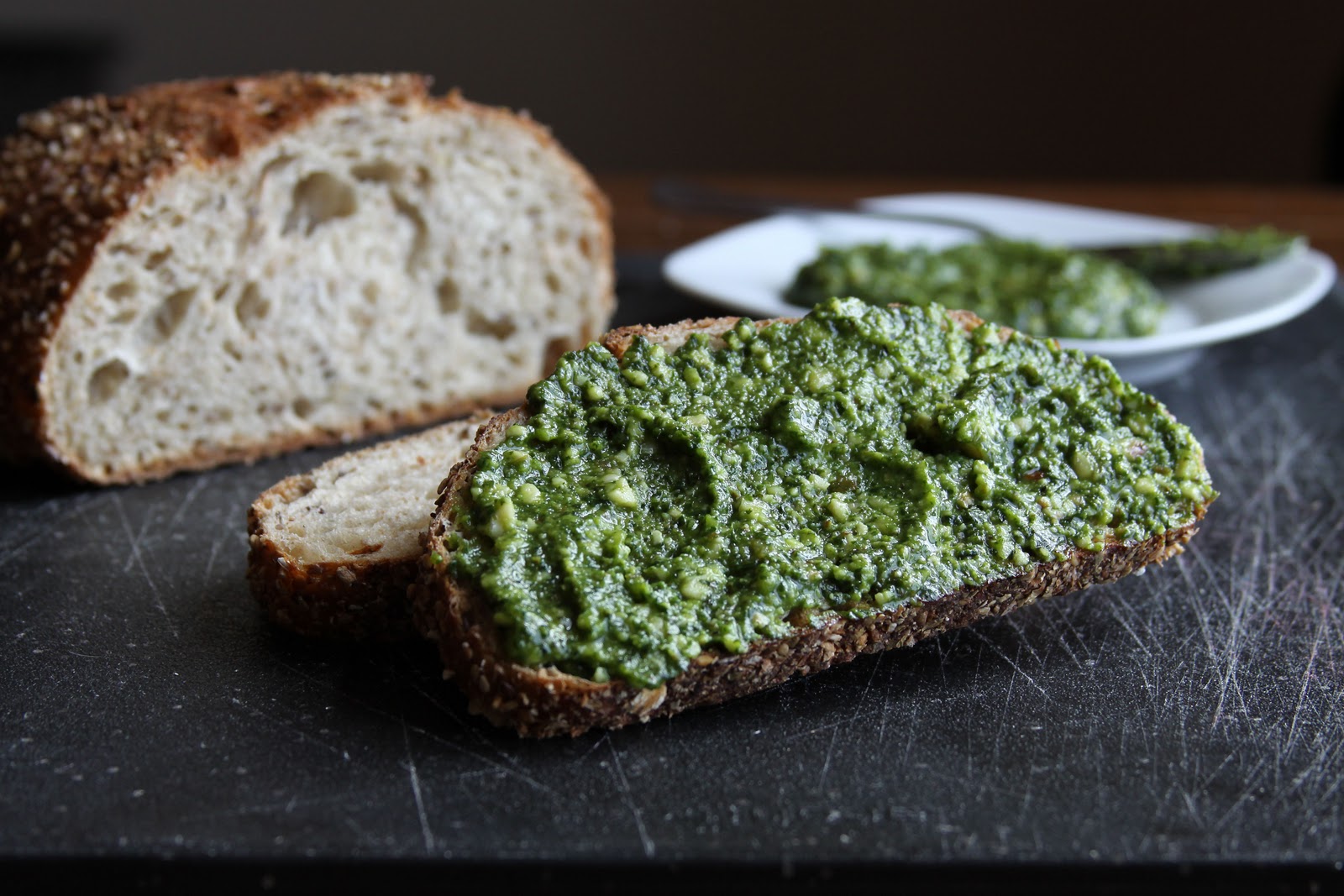 What a weekend! One of Joey's groomsmen drove down from Minneapolis to Des Moines for the weekend to spend time with us before the wedding. He travels quite a bit for work and is one hard guy to get a hold of so we were lucky to have a whole weekend with him. Most weekends when Joey and I are together, we tend to go to the same restaurants because we know what we love. But having a guest here this weekend we managed to try three new restaurants in one weekend!
Big thumbs up to Gusto Pizza and Drake Diner. Thumbs down to India Star: delicious Naan but terrible service and average grub aside from the bread. Moving on…
At the end of last week, I found myself with an unusually full fridge. Typically, my fridge looks a little bare, and a messy fridge full of leftovers that won't get eaten drive me crazy. However, I also hate letting food go to waste, so when I found a carton of fresh basil and a bag of spinach on its last leg in my fridge, making pesto was the only thing to do.
My earliest memories of pesto revolved around pricey clam shell containers of herbs in dubious amounts. However, along the way I realized that pesto is pretty much the most economical things you can make. Leftover herbs, leafy greens, nuts and cheese can easily be blended into a pesto paste that is incredibly versatile.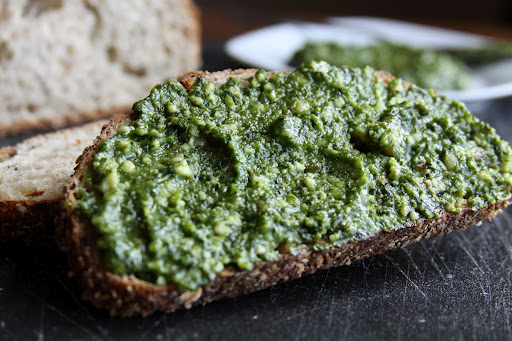 Spinach-Basil Pesto
Ingredients
*2 cups spinach
*1 cup fresh basil
*1/3 cup grated Parmesan cheese
*1/3 cup chopped walnuts
*1 tablespoon lemon juice (optional)
*2 cloves garlic
*Olive oil
*Salt and pepper to taste
Instructions
*In the bowl of a food processor, combine spinach, basil, Parmesan cheese, walnuts, lemon juice and garlic cloves. Process with on-off turns, scraping down the sides of the bowl as necessary, until ingredients are starting to combine.
*With food processor running, drizzle olive oil until desired consistency is reached (about 1/4 to 1/2 cup olive oil).
*Serve tossed into pasta, spread onto bread, as a sandwich spread or dip for veggies.
Happy cooking!
Madison