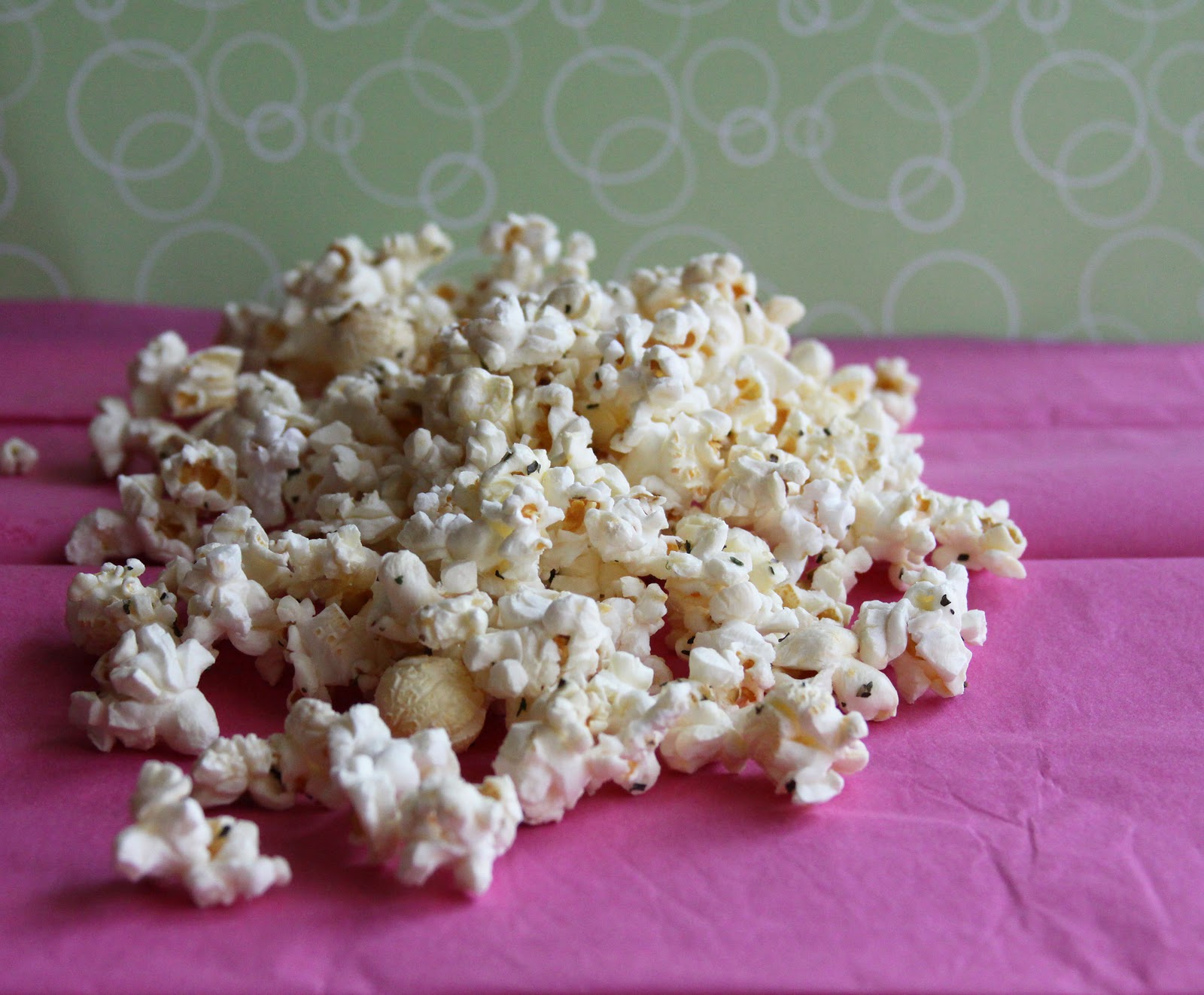 A few weeks ago, the great people over at Garlic Gold contacted me and asked if I would like to sample some of their new products. I've seen Garlic Gold referenced on a number of my favorite sites, so I was more than excited to get my hands on some and see what all the fuss is all about.
Immediately, my mind turned to popcorn. You see, my mom loves popcorn and eats it almost every night. But most of the time, I could live without popcorn unless it's drenched in movie-theater butter. The healthy stuff just seems dul and lifeless. And while I don't think this recipe constitutes as health food, I'm quite certain it's better for the body than anything from a cinema.
I had to make this recipe three times before I could share it with you, because I kept eating it before I got a chance to photograph it. Not just eating – inhaling it. If you are interested in the Garlic Gold products, jump on over to their site. Although I can't vouch for this, I would imagine that substituting a couple cloves of chopped garlic for the Garlic Gold in the recipe would work just fine, along with a sprinkle of salt.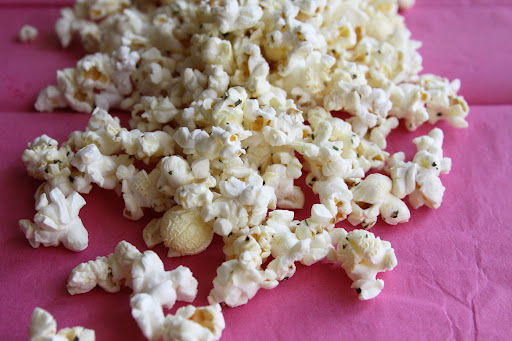 Roasted Garlic Popcorn
Ingredients
*5 to 6 cups popped popcorn
*1/3 cup olive oil
*1 tablespoon Garlic Gold Sea Salt Nuggets
*1 teaspoon Italian seasoning (one that doesn't have added salt)
Instructions
*Preheat oven to 250°F. Line a baking sheet with aluminum foil. In a large bowl, combine the olive oil, Garlic Gold, and Italian seasoning. Add the popcorn to the bowl and toss to coat.
*Transfer popcorn to foil-lined baking sheet. Spread into an even layer. Bake for 5 to 7 minutes, until lightly browned and crispy. Cool slightly. Serve warm.
Happy snacking!
Madison