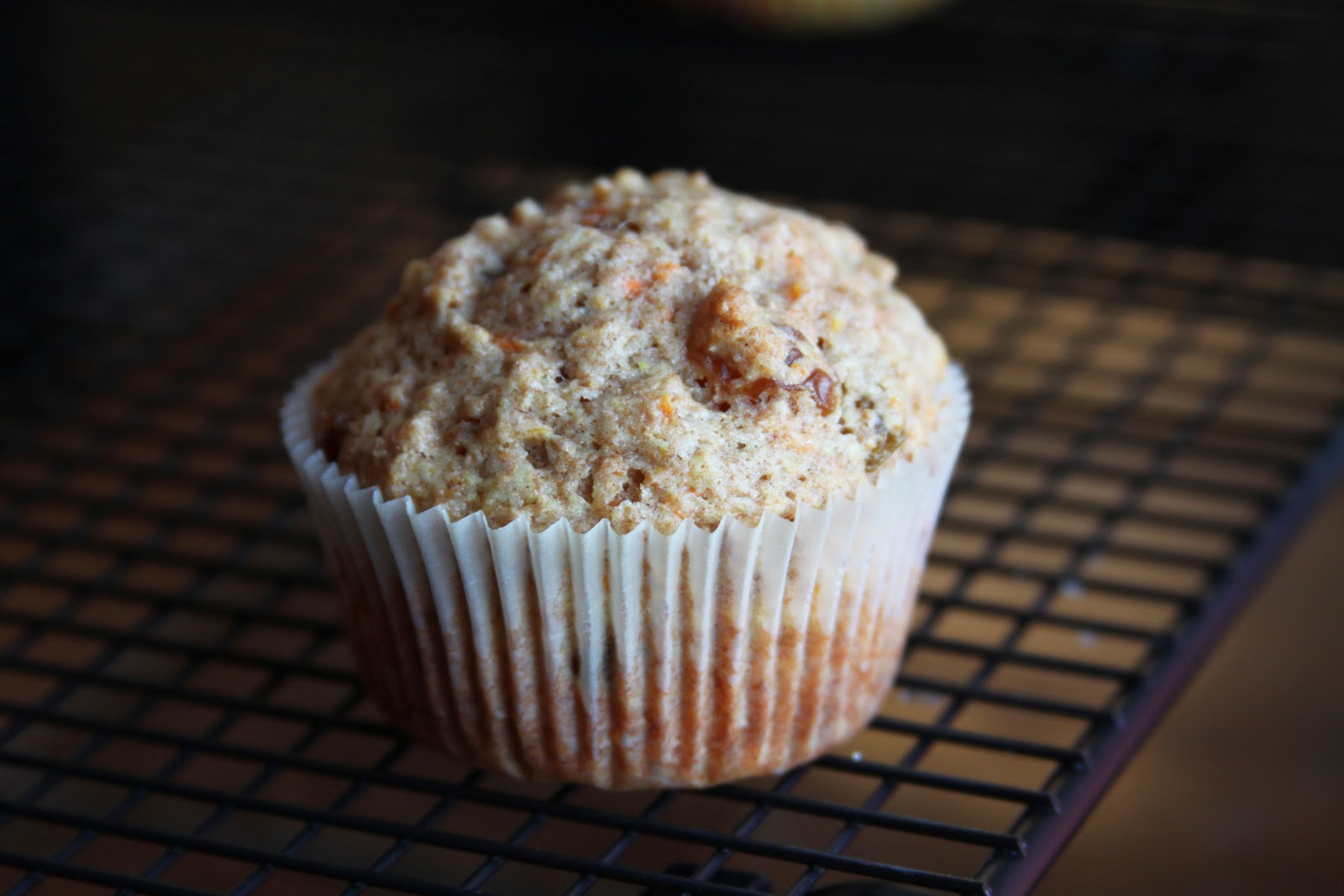 Every morning starts off pretty much the exact same in my apartment.
5:30 – Alarm goes off
5:45 – I am making breakfast with coffee in hand
6:00 – I'm seated on my couch, eating breakfast and catching up on my favorite blogs
I catch up on the lives of my blog 'friends', get updates about family (my future sister in law just started a blog!) and drool over amazing recipes shared by talented chefs and home cooks. But rarely do I ever bake something from said blogs. It's not that I don't dream of cooking from other sites, it's just that with limited time and resources, I try to save my 'recipe cooking' for things I plan to share on Espresso and Cream.
But on Monday I stumbled upon a recipe I knew I needed to bake. Natalie, over at The Sweets Life, posted a recipe for Carrot Spice Muffins from Dorie Greenspan's book Baking from My Home to Yours. I don't frequently eat muffins because I have a sneaking suspicion that many muffins are actually more nutritionally akin to cupcakes.
This recipe, on the other hand, was something I could get behind. Something I could make my own and enjoy for breakfast without guilt. To fit my needs, I cut back the sugar by 1/3 cup; my grandma, who is a wonderful baker, has a theory you can cut the sugar dramatically in most recipes without consequence because we are been accustomed to overly sweet food. Additionally, I made these little cakes with 100% whole wheat flour because white flour and I don't socialize on a daily basis. I added kosher salt for a kick of flavor and made a few other minor alterations.
Surprisingly. considering they were completely whole wheat, they were pleasantly light. And for me, the sweetness level was spot on. Though if you like your muffins a tad sweeter, go ahead and add 1/3 cup of brown sugar to the mix.
Thanks, Natalie, (and Dorie!) for sharing this recipe!
Also, a few house-keeping notes. In addition to a the new header I designed while I was home sick last week, I also created an all new Recipe Page that has some of my favorite recipes listed for easy access. I've also updated my About Me, FAQ, and Press pages!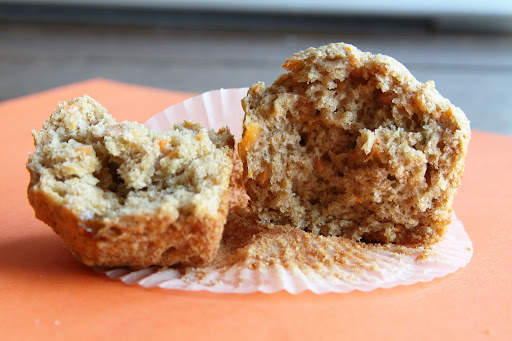 Carrot Spice Muffins
Adapted from The Sweets Life and Dorie Greenspan
Ingredients
*2 cups whole wheat flour
*1 tablespoon baking powder
*1/2 teaspoon kosher salt
*1/2 cup sugar
*1 teaspoon ground cinnamon
*1/2 teaspoon ground nutmeg
*1/2 teaspoon ground ginger
*2 large eggs
*3/4 cup milk
*2/3 cup oil
*1 teaspoon vanilla extract
*1/2 cup golden raisins
*1 cup finely grated carrots
Instructions
*Preheat oven to 375°F. Grease or line 18 muffin cups. Set aside.
*In a bowl, combine the flour, baking powder, salt, sugar, cinnamon, nutmeg and ginger. In a second bowl, combine the eggs, milk, oil and vanilla extract. Add the wet ingredients to the dry, stirring until just combined. Gently stir in the golden raisins and carrots. Do not over mix.
*Bake for 18 to 20 minutes, until lightly golden. Transfer to a wire rack to cool. Serve with butter.
Happy Baking!
Madison