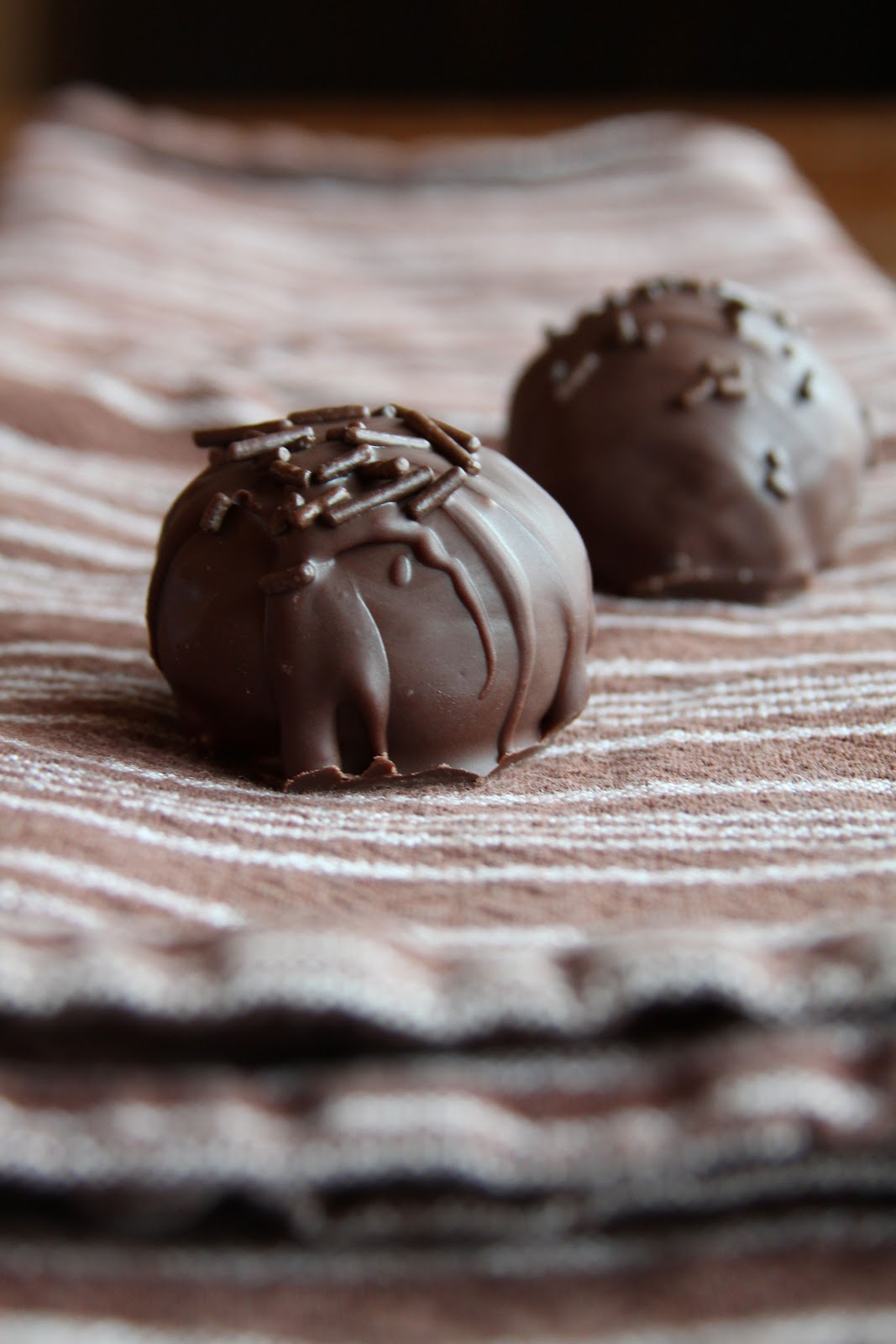 Happy Monday everyone! Since I ended last week on a healthy note, I thought it was a good idea to start this week off with something a little more decadent. Something you could serve to loved ones over the holidays, or just make on a Monday night and eat yourself.
 
I've made versions of these truffles before, with peanut butter and Oreo filling, which are both delicious, but I was looking for something a little different. So when Walkers Shortbread sent me some of their products to sample, I was more than a little excited. Here's a little information on Walkers:
Walkers have been baking shortbread in the Scottish Highlands since 1898. They still use only the finest pure ingredients with no artificial colours, flavourings or preservatives. Suitable for vegetarians and certified Kosher OU-D.
Of course, when it came to special sweets, you knew I was going to make something with pumpkin, didn't you? And man oh man do I love these Pumpkin Spice Shortbread Truffles. Which isn't all that hard to imagine, when you're combining pumpkin butter, cream cheese, chocolate and buttery shortbread. It's pretty much a win-win situation for everyone involved.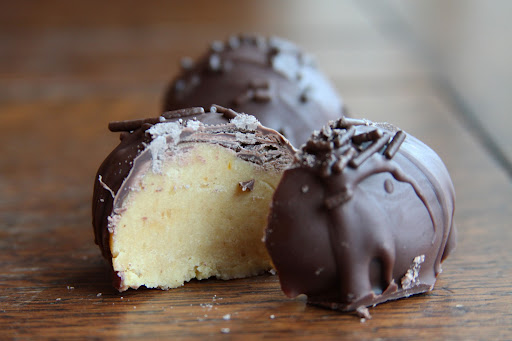 Pumpkin Spice Shortbread Truffles
(Printable Recipe)
Ingredients
*14 oz. shortbread cookies (I used Walkers)
*4 oz. cream cheese
*1 Tbsp. pumpkin butter (I would guess using pupmkin pie filling would work, too)
*1 tsp. pumpkin pie spice
*1 package chocolate almond bark
*1 Tbsp. vegetable or canola oil 
Chocolate sprinkles (optional)
Instructions
*In the bowl of a food processor,  place the shortbread cookies and pulse until a fine meal forms. Add in the cream cheese, pumpkin butter, and pumpkin pie spice. Blend until smooth. Refrigerate for 30 minutes.
*In a small, microwave-safe bowl, melt chocolate almond bark according to package instructions. Stir in oil. Scoop shortbread mixture by rounded tablespoons and roll between your hands to form a ball. Dip into melted almond bark and transfer to a baking sheet lined with waxed paper or aluminum foil. Sprinkle dipped truffles with chocolate sprinkles.
*Refrigerate the truffles for at least 30 minutes or store in the refrigerator until ready to eat.
Happy Baking!
Madison